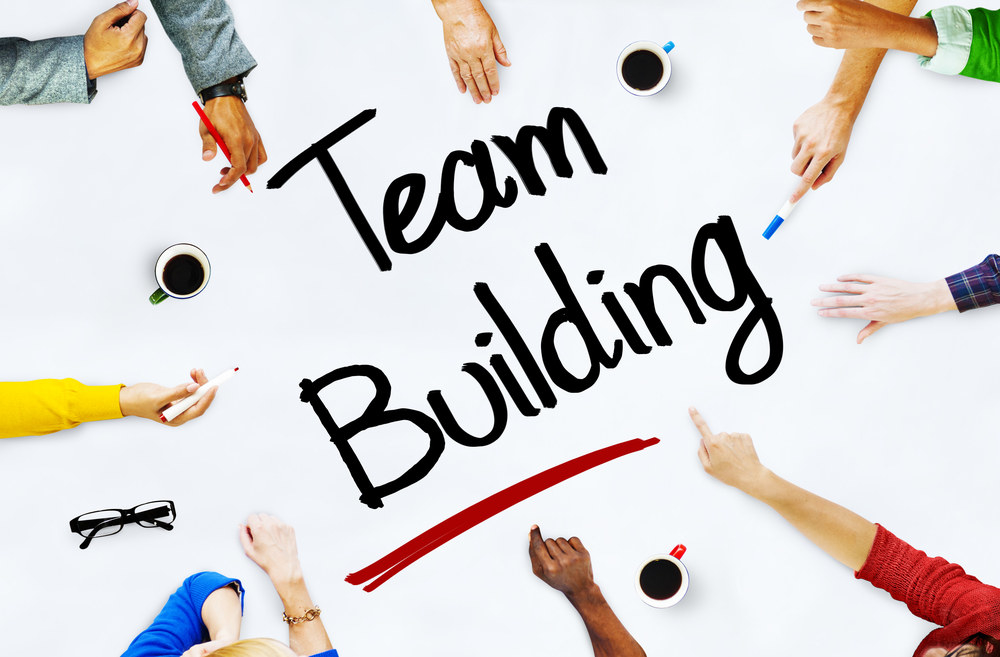 1. Sports Activity
Here you are spoiled for choice to take your team to an outdoor sporting event. The most effective are those that are played more for pleasure than for wins, and of course collectively. Water sports are particularly recommended in summer: from canyoning, rafting, canoeing or even a frigate ride to learn how to maneuver a boat in a synchronized manner.
Other sports known to promote team cohesion are endurance sports such as running and mountain biking, as in such cases, mutual assistance between participants will be essential for everyone to reach the finish line. They will then realize that they go farther when they team up than when they manage on their own.
2. Creative Activity
If all the members of a team join together to create something in common, the links between colleagues will be strengthened. For this, there are giant models that cannot be done on their own and require the combination of several talents to overcome them. Everyone will have to bring their stone to the building to allow the model to stand and be finalized. This is a beautiful metaphor for the company.
You can try to realize the biggest puzzle possible of 32000 pieces! Another activity of this kind is the "Domino Day". We see all these students realize together these impressive suites of dominoes that collapse. The joy and the learning are condensed especially during the process of creation of the collective work.
3. Ludic Activity
This is about relaxing among colleagues as they would with friends. That says playful says the game and a good activity for this is poker. This one is certainly an individual game but it is gained only with a perfect knowledge of others. Poker is a perfect way to learn more about colleagues.
It is a good indicator of people's personality. It is important to get to know each other well in a group so that it works well. This game requires great concentration for everyone. A game of poker can thus last several hours where each player must remain attentive to avoid bad shots and hope to win.
This good humor and camaraderie are paramount and will be talked to the office the next day. For those who do not know them, the rules of poker are learned quickly.
Many other fun activities to do as a team also exists such as bowling, archery or mini-golf.
4. Humanitarian Activity
Men and women often reveal their humanity by volunteering. Team members can leave for a week to volunteer abroad. Volunteer fields are broad: helping to build a well in Ethiopia, working to protect turtles in Uruguay, supporting the education of children in an orphanage, and so on.
This unforgettable and supportive experience will create an indestructible bond between all the participants and make them proud of their team.
5. Thrill Activity
It is by sharing the same emotions, the same joys, but also the same fears that a good cohesion of group is formed. Bringing a whole team to the tree climbing, bungee jumping or parachute jumping or a high-altitude via Ferrata, everyone will have the opportunity to overcome their fears to get by.
Collective activities such as hot air ballooning or ULM are also preferred because they take the entire team. Each member will be able to share their sensations live.
To Conclude
I recommend that you practice a team building activity once or twice a year for your company's employees. This allows them to get out of their usual setting and comfort zone. This fosters team cohesion, strengthens it and creates relationships of trust between people.
This post was created by a member of BuzzFeed Community, where anyone can post awesome lists and creations.
Learn more
or
post your buzz!