Your Definitive Guide To The 2012 NFL Season
A discussion, in Q&A format, of the game with the weird-looking ball.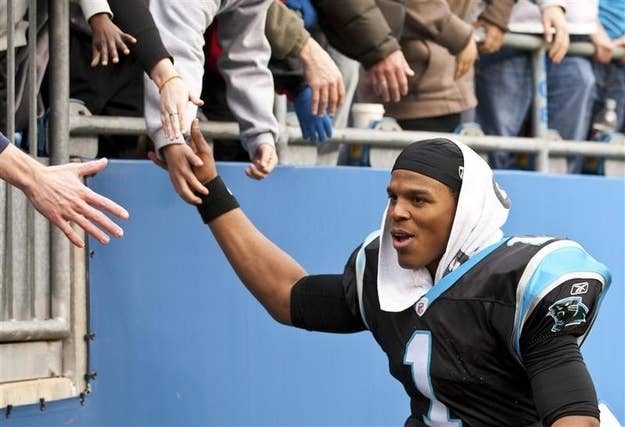 Oh man oh man! It's getting cooler and the days are getting shorter, and that special blend of environmental flux has triggered in me the innate, burning desire to see grown men engage in a simulacrum of warfare on 100-yard-long fields!
ME TOO MAN
Yes! So when does football start?
The first game of the 2012 NFL season is tonight, when the defending Super Bowl champion New York Giants host their bloated rivals, the Dallas Cowboys.
Wow, that's exciting. But wait — football's for Sundays! Why are we having this game in the middle of the week, on this hard-to-spell day that always fools me up so handily?
That's just how the NFL rolls. We get a preliminary to whet our appetites before the infarction-courting smorgasbord of football delights that awaits us this weekend. (Nachos!) And usually this happens on Thursday, but, uh, the President's speaking at the Democratic National Convention, and in a surprising display of humility, the NFL decided not to take that on head-to-head, even though it almost certainly would have won.
Cool, I guess I can hop to the sound of that piccolo. So the Giants — they're fun.
Sure are. The New York Giants, who won last year's title despite injuries to about 70 key players, are one of the few organisms in biology or society that gets stronger by being harmed continuously and spectacularly. This season, Victor Cruz will break both his legs, the Meadowlands will burn down, and the Giants will somehow still make it to the NFC Championship Game. I'm not saying that the Mara family practices black magic. But I'm also not saying that they don't do goat stuff in the woods.
What about the Cowboys? America's team! Tony Romo! Is he still dating Jessica Simpson?
Ahh, who even is that! Haha, the past. Look, Tony Romo is really good, better than he's ever given credit for being; over his last five full seasons, Romo has ranked in the NFL's top 10 in yards per attempt each year. Problem is, Romo's more like Ro-schmoe (BOOM) when the playoffs roll around: he's 1-3 in four games, with a sub-60% completion rating and a measly yards per attempt number.
Last year, the 'Boys went 8-8 and missed the playoffs, partly because their running game was injury-plagued and shrimpish — five rushing touchdowns! five! — and partly because their cornerbacks were bread loaves wearing helmets. They upgraded both starting cornerback slots, bringing in Brandon Carr from Kansas City and drafting LSU standout Morris Clairborne, so that helps. Unfortunately for Dallas, they're still in the NFC East, one of football's best divisions. The Giants, Cowboys, and Eagles aren't all making the playoffs.
But what if they do?
No...they won't.
OK.
But what if they do.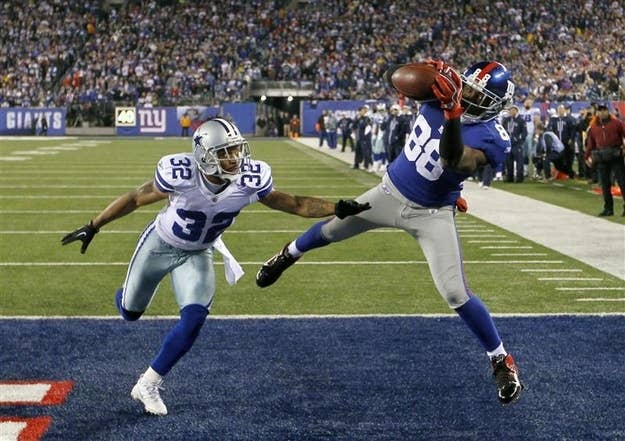 So who is going to make the playoffs?
These teams:
NFC
East — Eagles
West — 49ers
South — Falcons
North — Packers (RAH-JUZ)
Wild cards — Bears, Saints
AFC:
East — Patriots
West — Broncos
South — Texans
North — Steelers
Wild cards — Jets, Ravens
Let me explain these real quick. In a brutal NFC East, the divisional title is basically a game of Jackpot, and the Eagles last year were the Frankenstein's monster that hadn't yet learned to walk. The parts started clicking toward the end — they won their last four games by a combined score of 125-46 — and if Vick can play 14-16 games, they should be a lock for the playoffs.
The 49ers' division is worse than Congress. The Falcons benefit from New Orleans' Bountygate penalties and one of the league's best QB-WR-WR trios (Matt Ryan, Julio Jones, and Roddy White). The Packers went 15-1 last year, in case you forgot, and they have one of the best passers in football history. And with Jay Cutler healthy the Bears should return to last year's midseason form, when they were playoff-bound, while the Saints shouldn't be hurt so bad by suspensions that they miss the playoffs altogether.
Meanwhile, in the AFC, the Pats are still great; the West is unsettled enough that by signing future Hall of Famer Peyton Manning in the offseason, the Broncos probably clinched it; the South is so terrible that the Texans might be incapable of not taking the division no matter how good Andrew Luck is; and now that running back Rashard Mendenhall and quarterback Ben Roethlisberger have returned to health, the Steelers have a potent offense to go with their consistently hyper-effective D. As for the wild cards, suffocating defense and mediocre quarterbacking is a good way to get through 10-6 the season and then lose in the playoffs.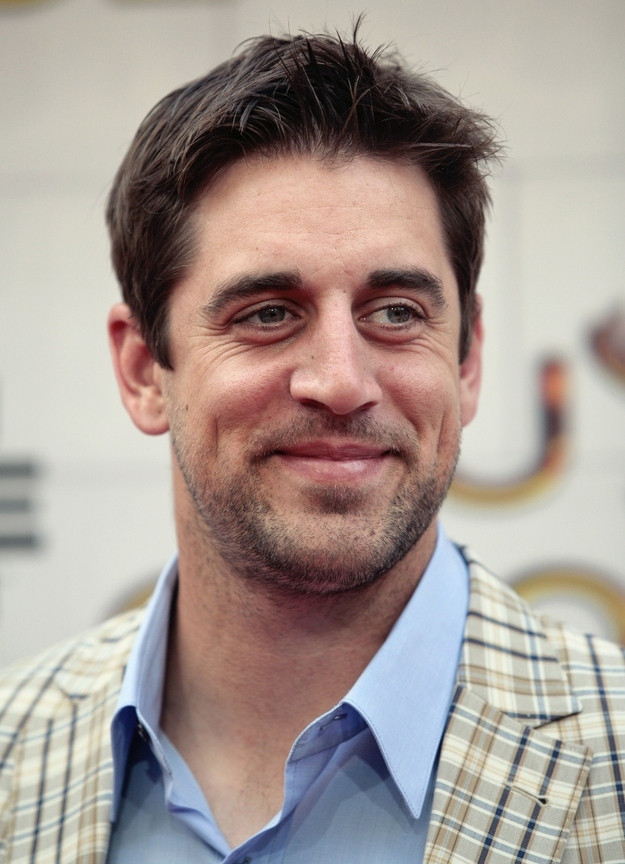 So, uh, FANTASY FOOTBALL *eats hands*
Stop eating your hands.
Sorry, I just, I felt remiss if I didn't ask about fantasy football.
We're talking about REAL FOOTBALL right now.
OK. Then, let me change my Q: who are the PLAYERS TO WATCH, quote-unquote, in the NFL this season?
Quarterbacks. Quarterbacks are a really big deal, in case you haven't noticed. They're the diamond rocks of football, the bankable action stars, the nuclear option, the lead singer who can also write! I've been harping on this a lot, but it's just impossible to deny: over the last two decades, there are a grand total of two teams — the 2002-03 Bucs and the 2000-01 Ravens — who have won Super Bowls without Hall-of-Fame-candidate signal-callers. Let's play a game: I'm going to say the name of every starting quarterback for Day 1 of the NFL, in order of best to worst, and then I'm going to say the first noun that comes to mind. (It's a one-person game.)
Aaron Rodgers: God
Tom Brady: leather boots
Drew Brees: a small-town First Selectman
Eli Manning: Bassett hound
Matt Stafford: a red Solo cup
Cam Newton: the blue things in Avatar
Peyton Manning: General Dwight D. Eisenhower
Michael Vick: the United States Marine Corps
Matt Ryan: Natty Ice
Ben Roethlisberger: sweat
Tony Romo: a stuffed animal
Jay Cutler: a cat
Carson Palmer: the Academy Award for Best Actor
Matt Schaub: a swan
Andrew Luck: Biology textbooks
Alex Smith: Honda Civic
Philip Rivers: a Carl's, Jr. ad
Joe Flacco: sheep
Andy Dalton: Opie
Robert Griffin III: letterman jacket
Russell Wilson: a hand grenade
Mark Sanchez: Diesel jeans
Ryan Fitzpatrick: Robert Lowell
Josh Freeman: a margarita
Jake Locker: one sock
Christian Ponder: the other
Sam Bradford: a bag of hair
John Skelton: pencil shavings
Brandon Weeden: a shortwave radio
Matt Cassell: your disoriented brain
Ryan Tannehill: seltzer water
Blaine Gabbert: a grime-caked penny
What about the other positions???
Sure, those exist too. Running-back-wise, there's Arian Foster, LeSean McCoy, Ray Rice, Matt Forte, Adrian Peterson, and then everyone else. Keep an eye on Dallas' DeMarco Murray, Cleveland's Trent Richardson, Tampa Bay's Doug Martin, and Buffalo's C.J. Spiller as breakout guys.
As far as wide receivers, Calvin Johnson has evolved into a national treasure. Expect humongous, world-gobbling seasons from A.J. Green and Julio Jones, of the Bengals and the Falcons, and weep in terror as they lay ruin to your defenses, unless your defense happens to be the Jets, in which case Darrelle Revis will be all right. Tight ends are so hot right now, but it's incredibly unlikely that Rob Gronkowski will repeat his remarkable 90-reception, 1300-yard, 17-touchdown season from last year. And you'll discover that a lot of guys you assumed were really bad, like the Raiders' Darrius Heyward-Bey and the Saints' Mark Ingram, are actually pretty good because it takes more than a year or two to adjust to the NFL.
On the defensive side, Jason Pierre-Paul will get all the sacks, and DeMarcus Ware and Chris Long will get the ones he doesn't get. The 49ers' D, anchored by Patrick Willis, should continue to carry that team's mediocre but careful offense; the problem is, San Francisco's preposterous turnover margin of +28, which was more than double that of every team but Green Bay and New England, is likely to come down. (Even considering that Alex Smith has proven himself a competent quarterback, his league-best 1.1% interception rate in 2012 will go up.) Buffalo's addition of Mario Williams gives the Bills one of the NFL's top defensive lines and has helped make them a trendy underdog pick.
Two other storylines to watch for: the Steelers' Mike Wallace and the Jaguars' Maurice Jones-Drew both held out for new contracts and had it totally backfire, with each guy eventually walking into camp with his tail between his legs, no richer and out of shape. This could signal a sea-change in how players treat holdouts in the future. And the season will start with replacement refs (read: scabs) officiating games while the real refs stay locked out. The replacement refs are really bad.
Either the Steelers or the Patriots will come out of the AFC, and either the Packers or the Eagles will come out of the NFC.
Cool. So: football!
Football. *eats hands*