Before today, Eli Manning hadn't thrown an interception since January 15. He has three in the first half, including this one by TB's Eric Wright.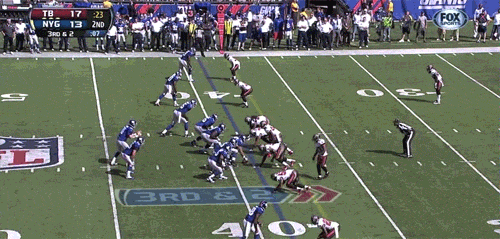 After making the pick, Wright gets creative, traveling backward to juke out two Giants before cutting back upfield.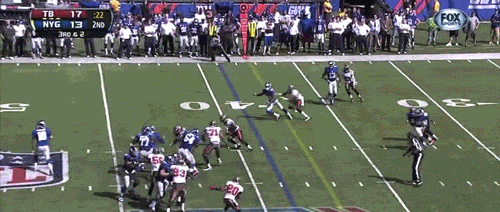 This dude on the left watched Eli's fall as Wright ran off the other way. He's keeping a straight face, but he's either crying or laughing on the inside.