Through Week 14, the Tampa Bay Buccaneers were a mediocre 6-7, but their young starting QB, Josh Freeman, was having a nice year: he'd thrown 25 TDs to only eight INTs. That all changed in Week 15.
Against the New Orleans Saints — one of the worst passing defenses in the league — Freeman threw a first-quarter interception, only his ninth of the year.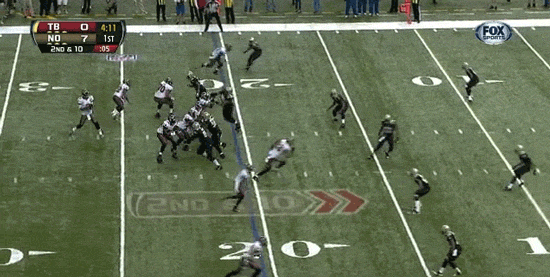 By the end, Freeman had thrown four interceptions — 50% of his total to date — and the Bucs lost 41-0.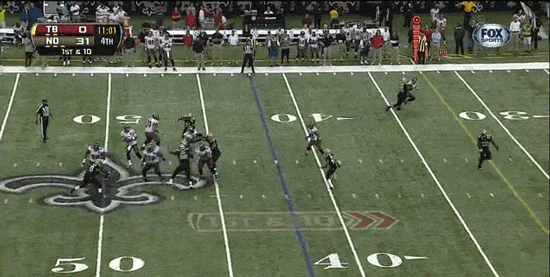 This week, Freeman had a chance to right himself against the mediocre St. Louis Rams. He failed. This interception got returned by St. Louis for a touchdown.
Now, with the Bucs only looking at one more game, Freeman will go into the offseason having at least doubled his interception total from 75% of the way through the season.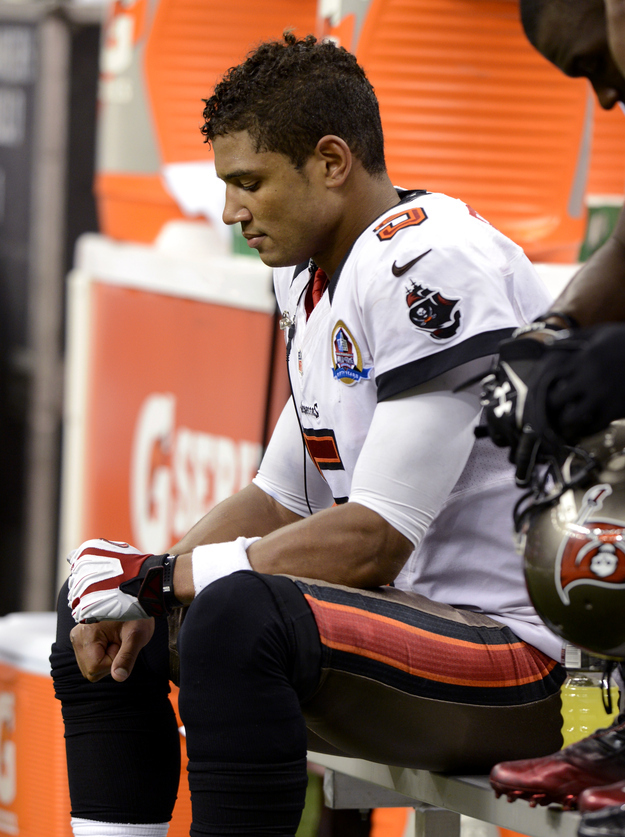 That's not the type of performance you want to give your bosses eight months to think about.