In Monday night's game against Portland, the Utah Jazz completed one of the more improbable alley-oops known to man. I say this because, most of the time, alley-oops are thrown to players near the basket. This is where the two guys involved in this oop started before the pass was thrown.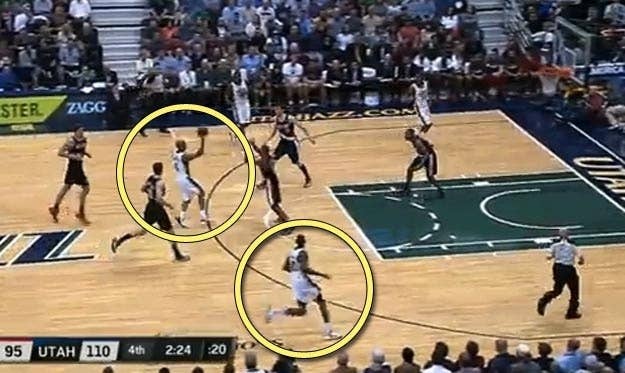 As you can see with your eyes, both of those players, Jamaal Tinsley and Jeremy Evans, are behind the three-point line. How does this work out, then? Watch.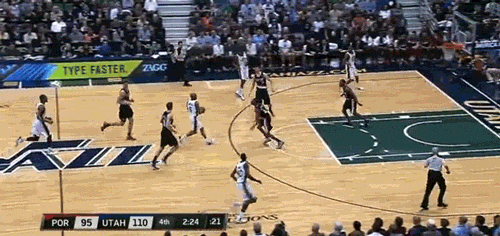 Evans plays this more like a wide receiver in football than a basketball player — he sees where the pass is going, runs underneath it, and throws it down. It's a tremendous mix of coordination and athleticism.
Was it more impressive than the time Jeremy Evans dunked over this guy?