This is Jordan Crawford. He's a career 40% shooter and the Wizards' second-leading scorer this year.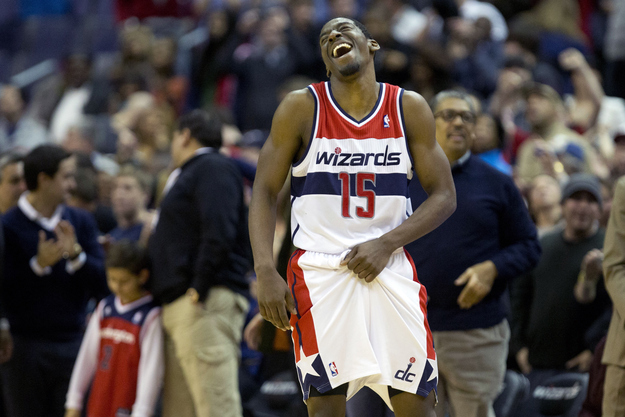 This is Leandro Barbosa. He tore his ACL earlier this month.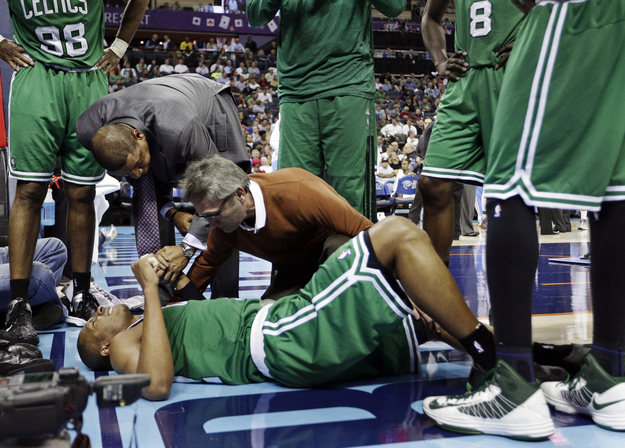 And we can thank these two men for spicing up what has so far been a dreadfully dull NBA Trade Deadline.
But wait, you say: when you tear your ACL, doesn't that mean you're out for the rest of the season?
So wait, you say: the Wizards traded their second-leading scorer away for a guy who won't play this year, and then his contract ends?
Yes! Yes they did. Crawford's wanted out of D.C. — after being replaced by Bradley Beal, Crawford hasn't played since February 6, when he scored 0 points in six minutes against the Knicks.
The Wizards decided they'd rather save the paltry couple million dollars that Crawford represents over the next year and a half than keep the guy around.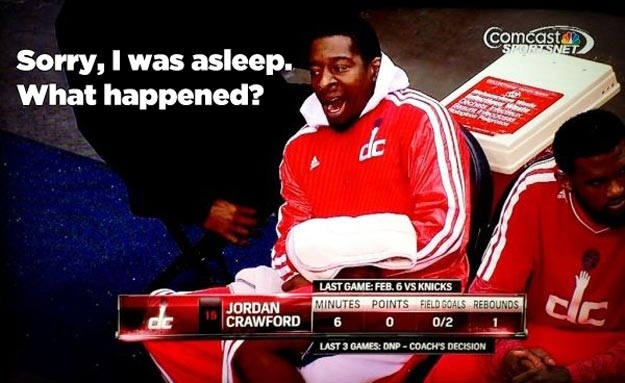 Don't worry about it, Jordan. Just go pack your stuff.
UPDATE: The Wizards will also receive center Jason Collins, who is averaging 1.2 points and 1.6 rebounds so far this year, Wojnarowski reports. So, uh, yeah, that doesn't really change anything.