The Quarterback Carousel Of NFL Sadness
In which retreads are re-treaded by the league's most pitiable franchises.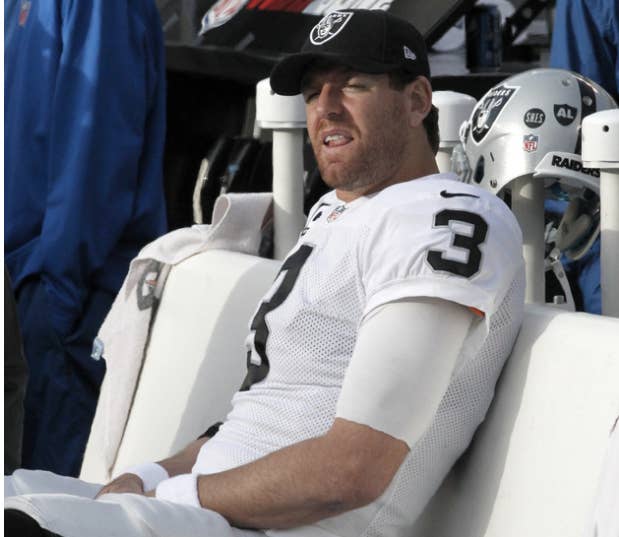 NFL teams without a franchise quarterback basically have two options: Try to get one or roll over and die. The teams that try to get one can go for a big-bucks free-agent signing or take a flier in the draft. Each approach has its ups and downs. But plenty of teams choose to simply roll over and die. And by that, I mean they get rid of Kevin Kolb so they can trade for Carson Palmer.
Or they trade Carson Palmer so they can get Matt Flynn. Matt Cassel and Ryan Fitzpatrick are sometimes involved. They jettison one mediocre-to-bad quarterback in exchange for another mediocre-to-bad quarterback, thereby ensuring another season in the same genre of grim and demoralizing as the one that came before it. What we have is a sort of Carousel of Sadness: the shuttling of Grade-C signal-callers from one FUBAR case to another. And right now the NFL off-season is in mid-Carousel.
Arizona Cardinals — OUT: Kevin Kolb, John Skelton, Ryan Lindley. IN: Carson Palmer, Drew Stanton, Dread And Terror.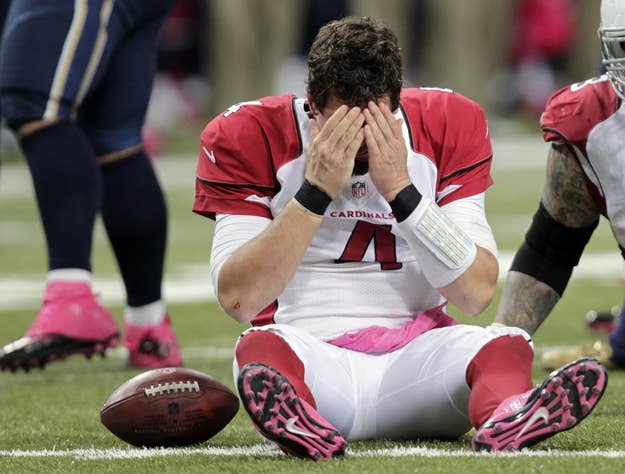 What was magnificent about Arizona's quarterbacking situation last year was not so much the failure of any one passer, but rather the collective ineptitude, a sort of sum-of-its-parts badness that saw four different guys start over the course of a 16-game season and only one of them, Kolb, win more than one game. (The others were a combined 2-9.)
The solution? Bring in Carson Palmer, who most recently led the Oakland Raiders to a 4-12 season, and Drew Stanton, an insurance policy for your insurance policy. HIDE THE FIREWORKS IN FLAGSTAFF, KIDS.
Oakland Raiders — OUT: Carson Palmer. IN LIKE FLYNN: Matt Flynn.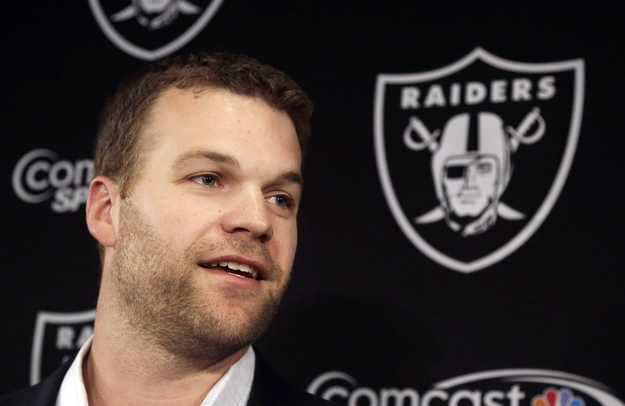 Now, I don't have a degree in economics: but when you trade first- and second-round picks to acquire an asset, and that asset then wins only 33% of his games before you trade him away for a conditional seventh-round pick, I think that's called the Great Depression. That's what the Raiders did with Carson Palmer. In his place, they've brought in Matt Flynn, a guy who lost his job to a 5-foot-11-inch rookie — referring to Russell Wilson as a 5-foot-11-inch rookie is so reductive, but also pretty much all he was pre-2012, which is when Flynn lost the Seahawks' quarterback job to him — and whose claim to a starting job begins and ends with a pair of late-season Packers games that he played so Aaron Rodgers could have some Jacuzzi time before the playoffs. Could Matt Flynn be the next Ken Stabler? Maybe! Could he carry on the Raiders' proud tradition of winning four games a season? Absolutely! Should the Raiders be excited about 2013? No!
New York Jets — OUT: (probably) Tim Tebow (?). IN: David Garrard, Weeping Openly.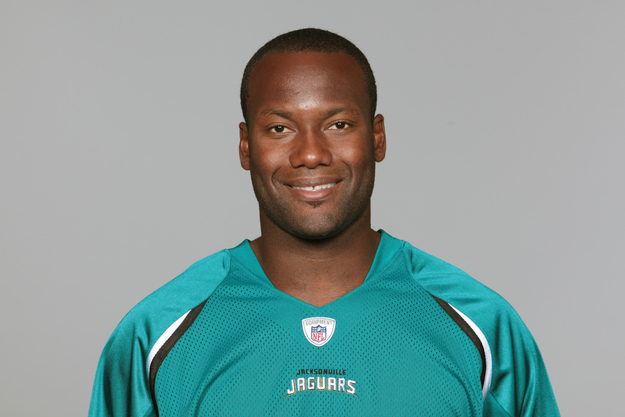 Imagine for a second that the Earth were obliterated by the natural/supernatural/extraterrestrial disaster of your choice, and the only record of civilization left behind was a history of the New York Jets' football franchise. Imagine how sad that would be. And the saddest part might be the fact that, going into 2013, the Jets have retained the King of All Interceptions Mark Sanchez as their quarterback despite the obvious and protracted attempt at self-sabotage that is his NFL career. Their only concession to the fact that Sanchez has as much football value as a burlap sack filled with moss was to bring in David Garrard, who hasn't started a game since 2010. The Jets would like to lose, and they'd like to lose badly, if at all possible.
No, I'm not mentioning Tim Tebow.
Buffalo Bills — OUT: Ryan Fitzpatrick. IN: Kevin Kolb, Suicide.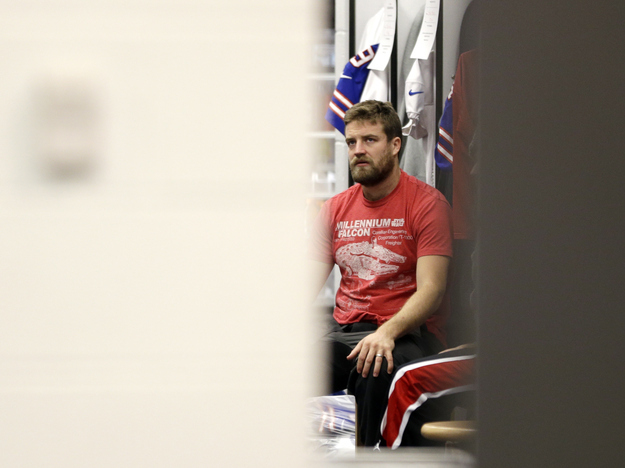 Exchanging Ryan Fitzpatrick for Kevin Kolb is like exchanging a bologna sandwich for a bologna sandwich that gets sacked a lot.
Kansas City Chiefs — OUT: Matt Cassel. IN: Alex Smith, The Feeling of Hope Turned to Ashes.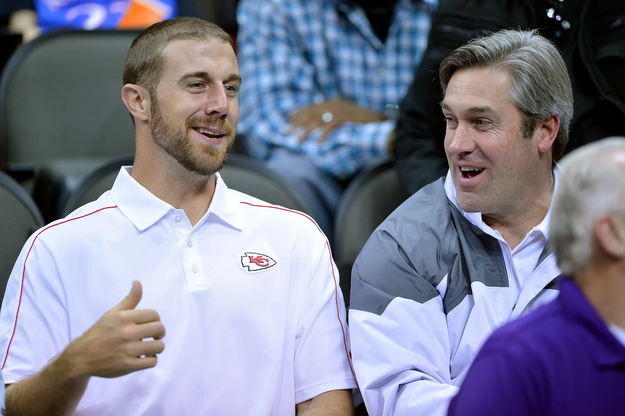 Unlike the other red-hot football infernos on this list, the Kansas City Chiefs actually made a clear-and-present upgrade on their QB situation this off-season by jettisoning Matt Cassel, the league's worst or second-worst quarterback in 2012 (depending on how you feel about Mark Sanchez), and trading for Alex Smith, who was having a very fine year before getting concussed and falling victim to the Kaepernick Kraze. Although Smith isn't going to make the Chiefs a contender for anything in 2013, he's a capable and intelligent veteran who should fit nicely into Andy Reid's offense provided he can figure out a way to stretch the field vertically a little bit. On paper, Smith + Reid seems like it might possibly work out. But in practice, nothing ever seems to ultimately "work out" for Alex Smith or Andy Reid or the Chiefs franchise, does it?