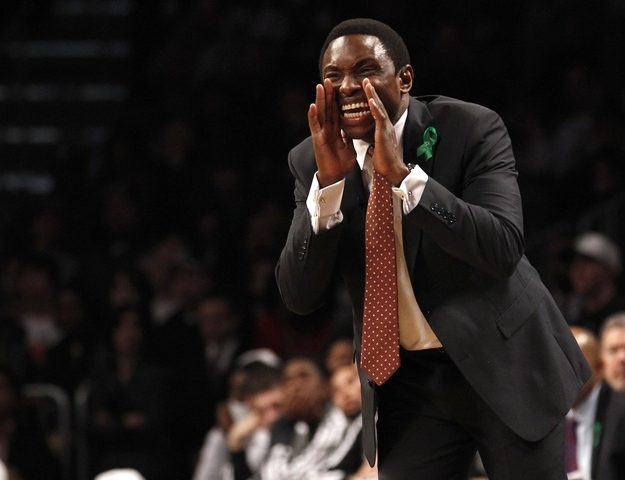 After coaching the Brooklyn Nets to a 14–14 record 28 games into the 2012–13 season, Avery Johnson has been fired by the team. The news was first reported by Yahoo's Adrian Wojnarowski and later confirmed by the team. Ironically, this is by far the best Nets record during his tenure as coach through 28 games — in both 2010–11 and 2011–12, the team was 8–20 — but with a considerably deeper pool of talent and a much higher payroll, the Nets were expected to contend for the conference championship by owner Mikhail Prokhorov.
The team started the season 11–4 but have won only 3 of their last 10 games after suffering injuries to starting center Brook Lopez. Highly paid guards Deron Williams and Joe Johnson have both struggled to score efficiently and work well together so far this year, and Williams, the cornerstone of the team both financially and on the court, claimed to be having trouble with Johnson's system. Williams is widely thought to have led to previous coach Jerry Sloan's departure when he was with the Utah Jazz; Sloan had coached the team for 23 seasons before resigning in 2011. Considering D-Will's past trouble, people are already thinking that he may have led directly to Johnson's firing as well.
As NBA.com's John Schuhmann points out, Johnson was named the NBA's Coach of the Month for November, only 24 days before his firing. Also reported by Wojnarowski, P.J. Carlesimo will serve as the Nets' interim head coach; no word yet on whether the team will make a run at Phil Jackson, who was recently left at the altar by the Lakers, but you can expect the rumors to start flying soon.
Looks like there are no comments yet.
Be the first to comment!