The Best Show On TV Is The NFL Playoffs: Episode 1 Recap, Episode 2 Preview
The NFL playoffs as a serialized TV drama.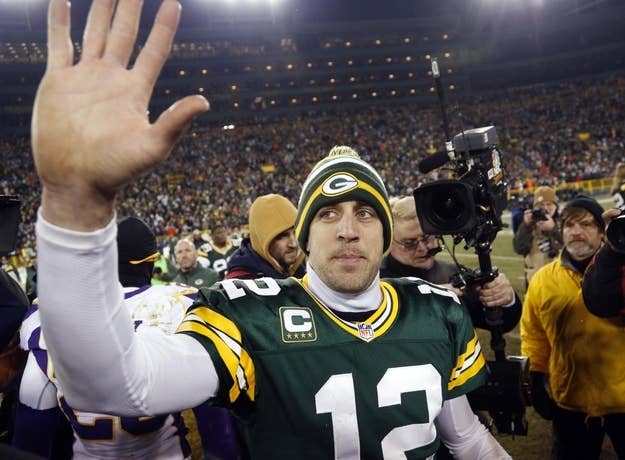 With Tom Brady, Aaron Rodgers, and Peyton Manning getting off to unremarkable starts, the first half of the NFL season felt like a long-running hit show that had started to lose energy. But during the second half, those old characters were written right back into the script. The Packers and mustache-baron Aaron Rodgers returned to dominating inferior defenses, i.e. every defense; Tom Brady and the Patriots made no mistakes and lost no games, except for that one where they hosted San Francisco, which was the best episode of the season anyway; Peyton Manning played like the Peyton Manning from the Bible. Meanwhile, a few new characters, the Seahawks and Robert Griffin and Andrew Luck, arrived in a big way. It was all a great prologue for some very special episodes of The NFL Playoffs.
Previously On THE NFL PLAYOFFS
This Week On THE NFL PLAYOFFS