Steve Nash Is Rumored To Be Signing Pretty Much Everywhere
If your team doesn't have a starting point guard lined up — hell, even if it does — it's probably pursuing 38-year-old Steve Nash.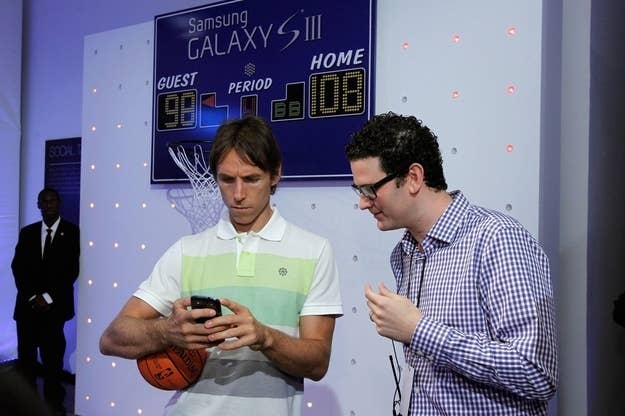 Every NBA team in the NBA wants a piece of Steve Nash.
Well, not every team. And how seriously you should take these rumors is up for debate. But with the Toronto Raptors becoming the latest squad to be attached to Nash, it's time to look back on all the places the two-time MVP could be ending up, maybe. I've organized the possibilities in order of least to most likely scenarios. Also, consider this article sic'd if Mike D'Antoni signs anywhere: Nash and D'Antoni made in to the championship in Phoenix together, and it wouldn't be surprising if they wanted to pair up again.
Oklahoma City Thunder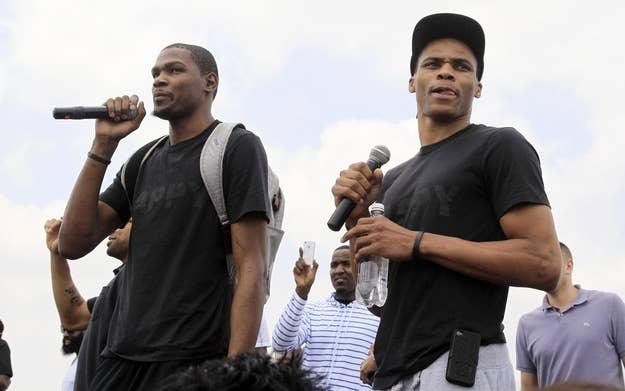 Source: ESPN story, "Five burning questions facing OKC: Should Thunder sign Nash? Could Phil Jackson come in and coach?"
Substance: Despite the Thunder being capped out, Tom Haberstroh suggests they could do a sign-and-trade with the Suns, shipping James Harden for Nash and Marcin Gortat.
Likelihood: No. Noooooooooooo. But an ESPN story prominently suggesting a Thunder acquisition of Nash counts as something worth noting. And, I mean, I guess it's possible? Kind of? (No.)
Chicago Bulls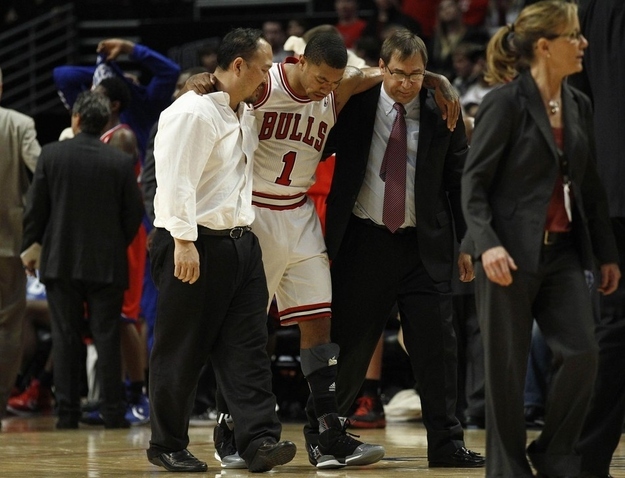 Source: A source told CSNChicago.com that the Bulls would go after Nash and Jason Kidd to help fill in for Derrick Rose while he remains out with a torn ACL, and then to spell him when he returns.
Substance: Paired with Luol Deng, Rip Hamilton, Joakim Noah, Carlos Boozer, Taj Gibson, and Omer Asik, Nash would have the opportunity to win a championship when Rose returns.
Likelihood: 0.5%? 0.3%? Just, it isn't happening. Nash still wants to be a starter, and he's looking for a three-year contract. He averaged a points-assists double-double last year. He's not just going to fill in for Derrick Rose.
Los Angeles Lakers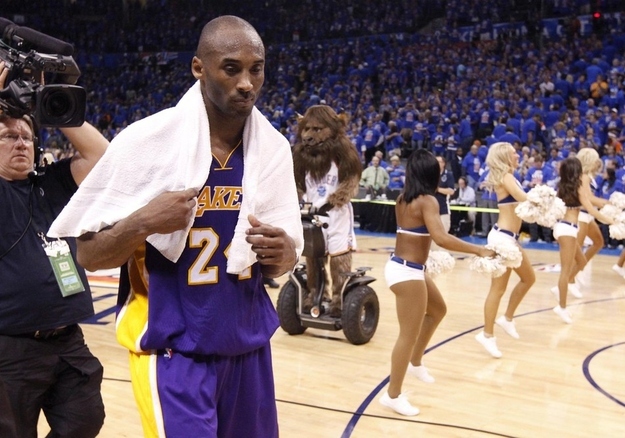 Source: ESPN story, "Lakers a fit for Steve Nash: Los Angeles needs a playmaker, and Nash could find his ring with Kobe"
Substance: Bradford Doolittle envisions a scenario in which Dwight Howard and Mike D'Antoni land in Los Angeles, and then Steve Nash follows them there.
Likelihood: Doolittle says it himself: "Unfortunately, there are a whole lot of dominoes that would have to fall for this scenario to become reality." But this makes the list because ESPN headlined the article by connecting the Lakers and Nash. It was enough to set off a flurry of blog posts elsewhere on the Internet.
Miami Heat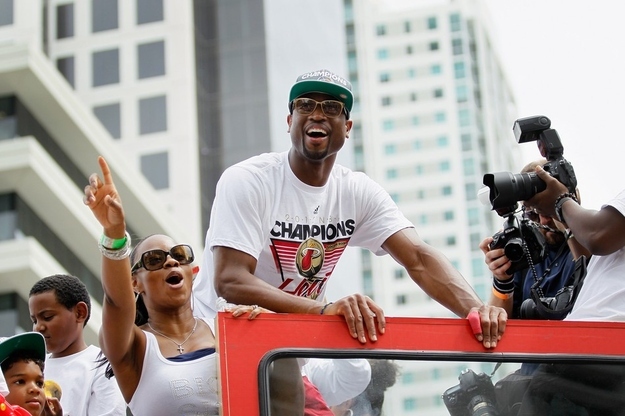 Source: A radio interview in which Nash said he "would definitely listen" to an offer from the Heat.
Substance: Nash calls LeBron James phenomenal, and the move would certainly go a long way toward giving Nash a hypothetical first ring.
Likelihood: The Heat just won a championship with Chalmers/LeBron at point. To think that they need a PG more than a capable big man would be to not understand what LeBron James does on the floor. So, very unlikely.
Brooklyn Nets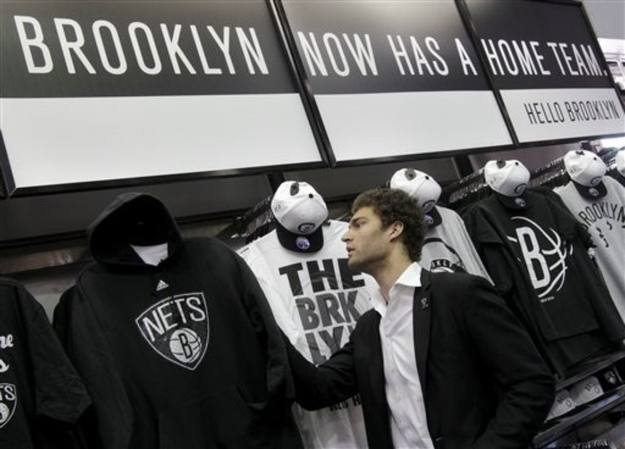 Source: "Sources briefed on the matter" who talked to ESPN's Marc Stein.
Substance: If they lose Deron Williams, Brooklyn will have the cap room to make a very favorable offer to Steve Nash.
Likelihood: Big issue here is the question of how serious Nash is about wanting to go to a championship-ready team, because the Nets are more or less the opposite of a championship-ready team. However, if Nash values being in New York and the money over winning a ring next year, it isn't inconceivable, and Brooklyn could also try and convince him that he'd get a championship in year two or three of his contract.
Phoenix Suns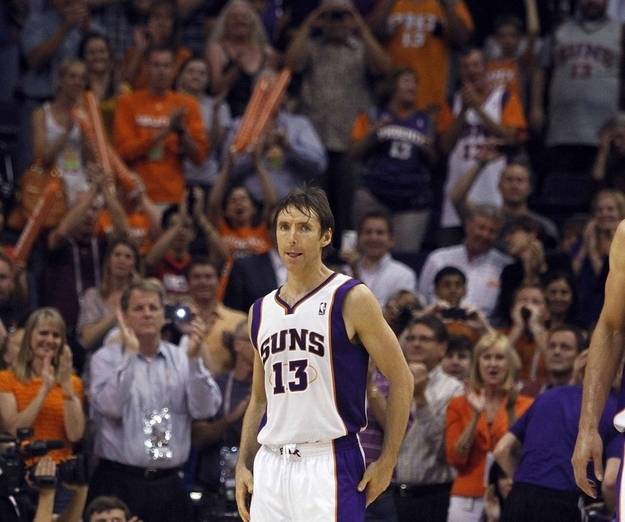 Source: Well, Nash has played in Phoenix for the last eight years, so that. But also, stories like this one at Fox Sports Arizona, which cite the report that Nash is down to Portland, Phoenix, and Toronto.
Substance: Nash has said he would leave if the Suns do not improve. But on the other side of that coin, if they do improve, he'll stay. And because the Phoenix training staff has received so much credit for prolonging Nash's seemingly endless career, there's a lot of evidence that he'd like to stick around.
Likelihood: Better than people think. Nash has had opportunities to scram before and not taken them. Holes have been punctured in the idea that he's only willing to go to a "championship-ready" team, whatever that means. (Right now, the only team that looks championship-ready is Miami.) And staying's always the easiest option. We'll see, though: barring some serious roster-maneuvering, if Nash stays in Phoenix, he'll retire without a ring.
Toronto Raptors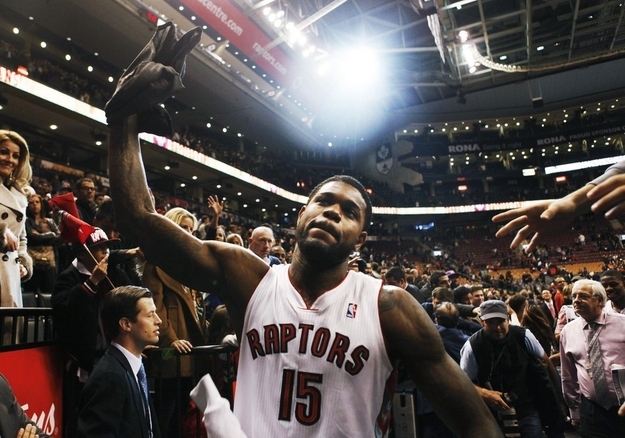 Source: Canadian site Sportsnet, which cites "national-media types from around the U.S., and at least one prominent agent ... pretty legitimate sources."
Substance: Sportsnet puts it at a three-team race for Nash, with the Raptors' competitors being Portland and Phoenix.
Likelihood: I absolutely do not buy the idea that it's a three-team race for Nash, but I do believe he could end up in Toronto. Although the team wouldn't appear to have the talent that he's looking for, Nash is a Canadian, and the Raptors do have the improving Andrea Bargnani and possibly Jonas Valanciunas next year. Still, I don't think it's enough.
New York Knicks
Source: Nash told the Wall Street Journal's Jason Gay that he's "completely open" to playing for the Knicks. Also, years and years of conjecture, fueled by Nash's NYC apartment and his frequent presence in the city.
Substance: "In some ways, it'd be great to play for the Knicks," Nash told Gay. "I don't want to, you know, set off any alarm bells right now, but it'd be a great opportunity. It's a franchise I'd love to play for. It's a city I love, obviously, living here the last 10 summers…I would definitely consider it, if they had interest in me."
Likelihood: The biggest obstacle to the Knicks signing Nash is the fact that they could likely only offer him the $5 million veteran exception. Also, Nash reportedly didn't like how the team treated Mike D'Antoni, and his ousting certainly hurts the chances of Nash going to New York. I don't think Jeremy Lin being in the picture is actually that big of a problem; Lin's still not a proven starter, considering he only played 20 or so games last year, and it isn't unrealistic to think that a Lin-Nash guard system could work.
Dallas Mavericks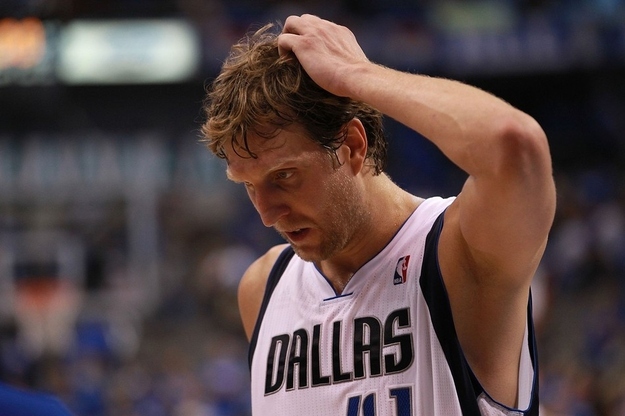 Source: ESPN's Steve Nash correspondent Marc Stein, who cites "sources with knowledge of the Dallas Mavericks' thinking."
Substance: If the Mavs strike out on Dwight Howard and Deron Williams, they'll settle for reuniting Nash and Dirk Nowitzki, who played together at the beginning of both their careers before Nash headed to Phoenix.
Likelihood: The idea of of a Dirk/Nash reunion is a pleasant one, but the Mavericks are full of holes. Without Dwight Howard coming in as well, it's hard to see Nash being that excited about playing for the team as its roster currently stands. And Nash's contract would be paltry if the Mavs were also paying Dwight. Granted, compared to hypothetical destinations like Brooklyn and Toronto, the Mavs are loaded, and if Dallas does miss out on D-Will, you have to imagine that they'll make a firm push for Nash.
Portland Trail Blazers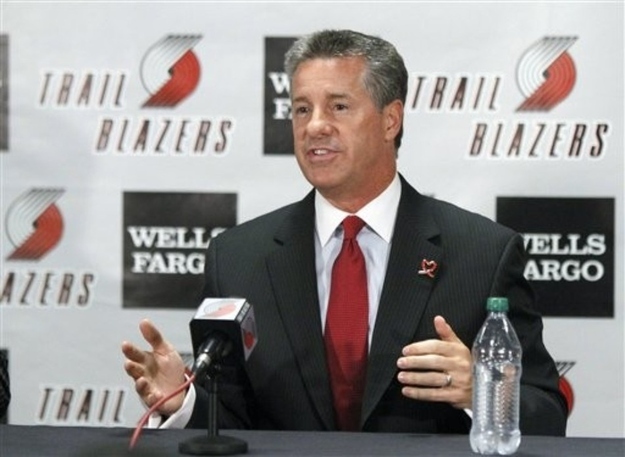 Source: ESPN's Marc Stein reported it during the season, and that recent revelation that it's down to Portland, Phoenix, and Toronto.
Substance: "'Portland,' says one source close to the situation, "has been interested in Nash for a while.'" Plus, now that Nash will be able to make whatever move he'd like, trades aren't an issue.
Likelihood: As high as any team's. Although Portland had a dismal second half of the 2012 season, the team has talent, including LaMarcus Aldridge, restricted free agent Nicolas Batum, Wesley Matthews, and two lottery picks in this year's draft. Nash would get to remain in the West. And the Blazers just hired Neil Olshey, the guy who brought Chris Paul to the Clippers, as general manager. While Nash probably couldn't care less about Olshey's presence, Olshey's clearly willing to make the big move for a point guard.