How To Handle A Workplace Setback Like A Grown-Up, NBA Edition
Alternate title: Roy Hibbert, Giant Human, Shows Great Class, Restraint By Not Squashing His Dumb Coach's Head In His Giant Hands.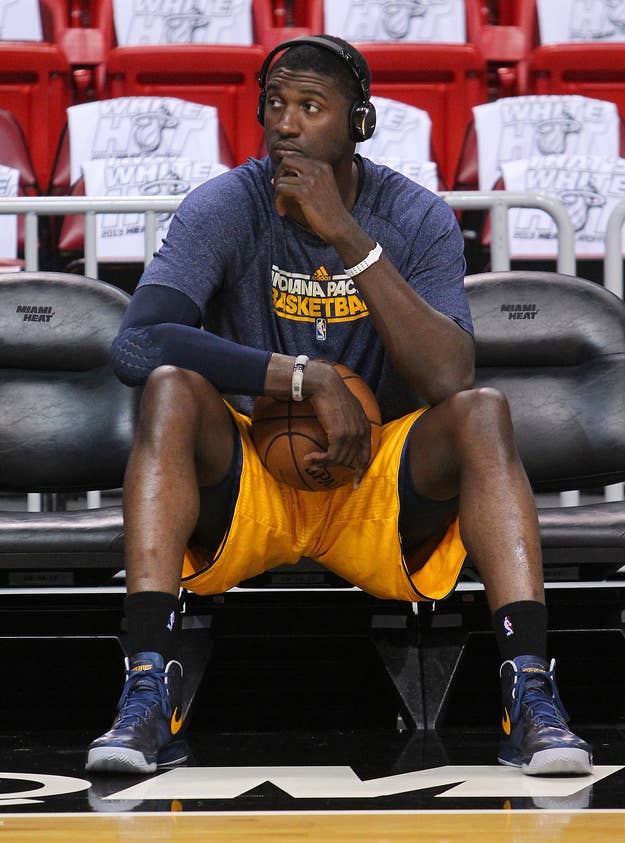 Roy Hibbert had plenty of reason to be upset last night. One of the league's best interior defenders, Hibbert was benched by Indiana Pacers coach Frank Vogel for the Pacers' final two possessions against the Heat; what resulted was LeBron James having easy access to the basket. On the first, a Norris Cole screen leaves the 6'2" George Hill on the 6'8" James, who torches him on his way to a simple basket.
After Dwyane Wade stupidly fouled Paul George on a broken-play desperation three, George buried three free-throws to put the Pacers back up. But despite the complete lack of interior presence evidenced on the prior play, Hibbert remained on the bench, and James, sucking George out to the three-point line on the inbounds, turned and cut inside for another straightforward layup.
The worst part might have been that Hibbert was ostensibly subbed out because he doesn't have quick enough feet to cover the Heat's shooters, but he was replaced by Tyler Hansbrough, a vastly inferior player who doesn't have quick feet either. Nobody would've blamed Hibbert for being furiously frustrated.
Instead? Hibbert kept his cool. Per ESPN's Brian Windhorst, Hibbert said after the game that he "trust[s] coach's judgment," and the closest he came to criticizing Vogel was saying that he should've asked to stay in — taking the blame himself. Meanwhile, according to that Windhorst story, his teammates were all baffled, and even Vogel acknowledged that Hibbert would be in next time.
After the game, back at his hotel, Hibbert took to Twitter to answer questions while he waited for his room service to come. His mood didn't change.
First, we found out what Hibbert had ordered.
Then, despite multiple attempts to bait him in to going off on Vogel, Hibbert deflected multiple questions with grace.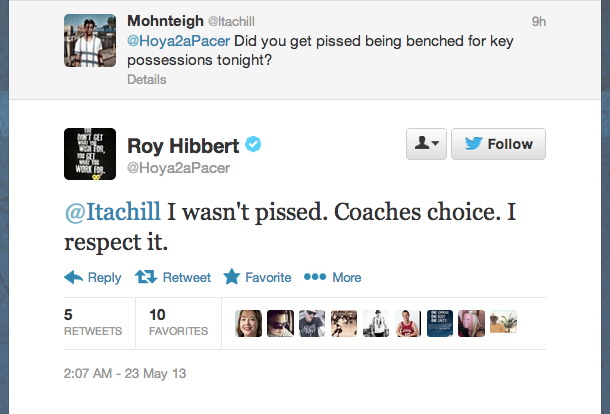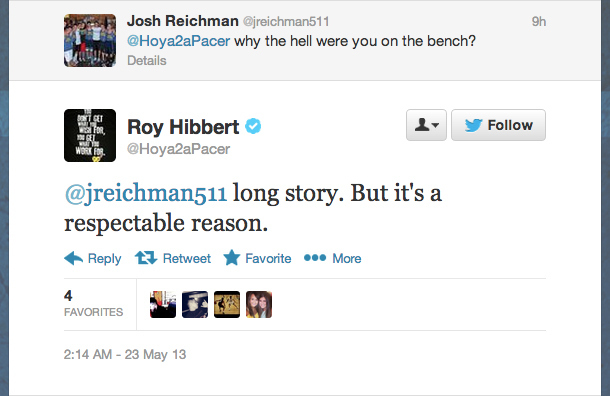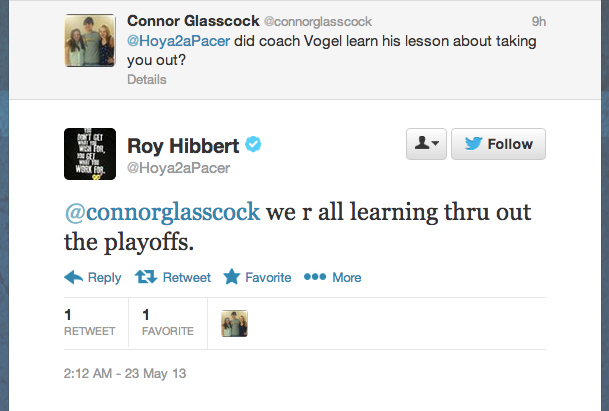 Once again, he took responsibility.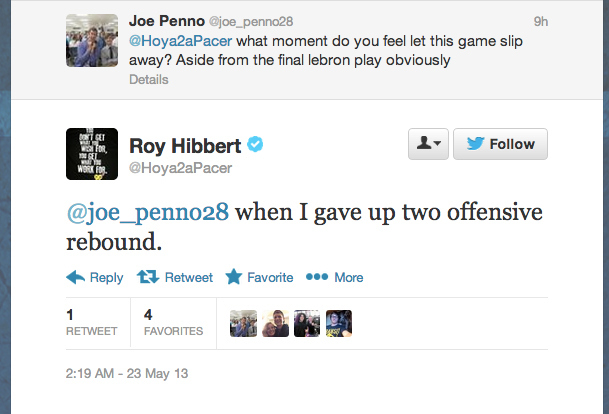 He gave credit to his opponents.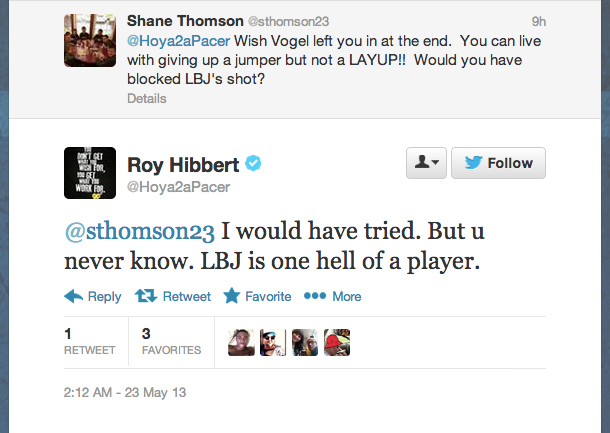 He praised his teammates.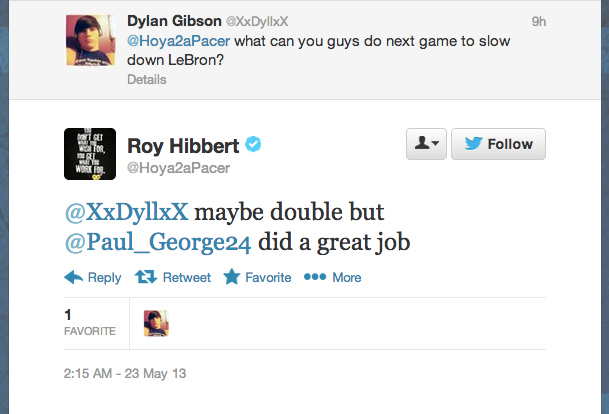 He even praised the refs. The refs!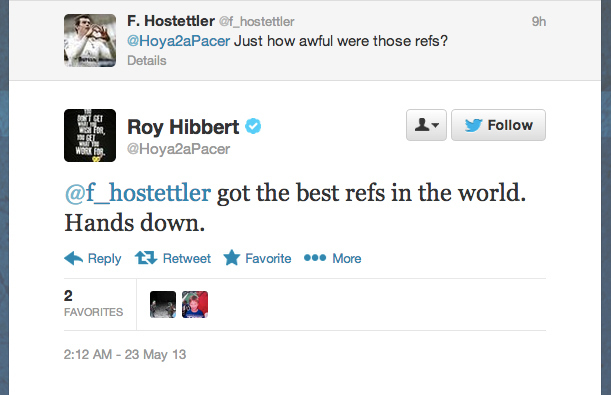 And then he got into some lighter subjects. Basketball history: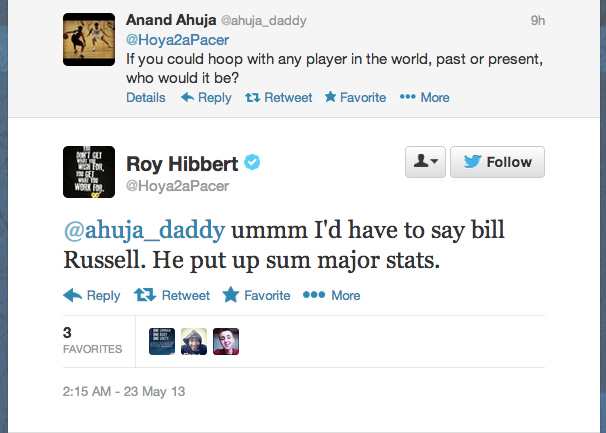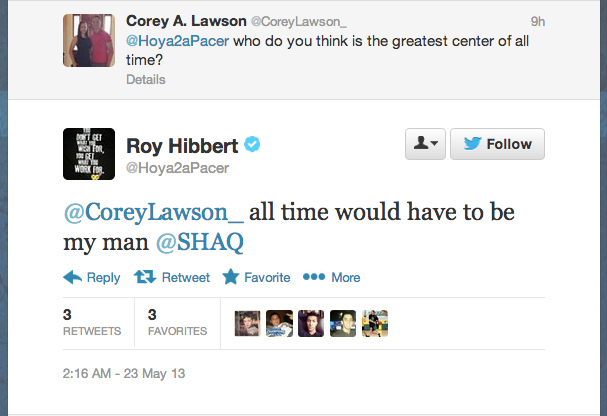 Basketball present, cheekily: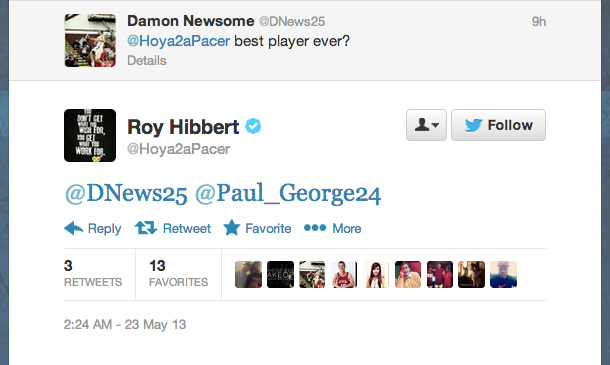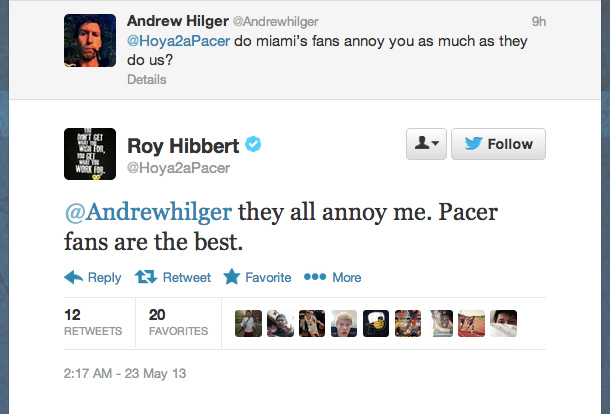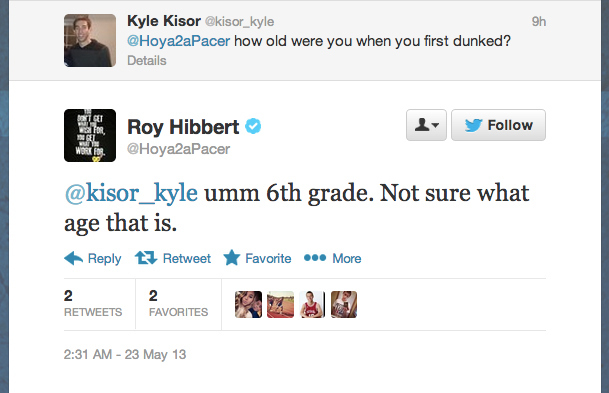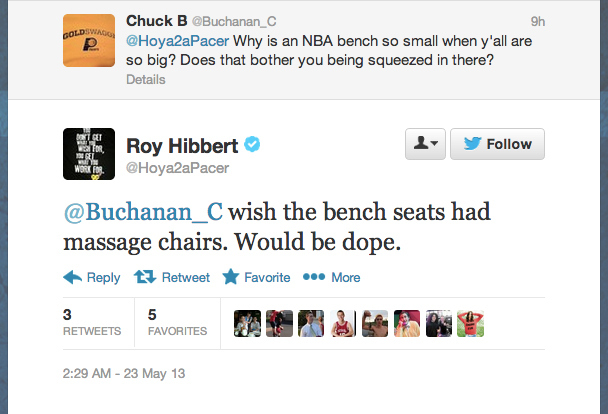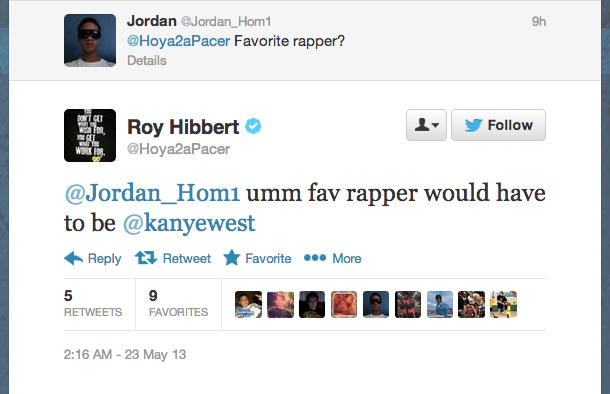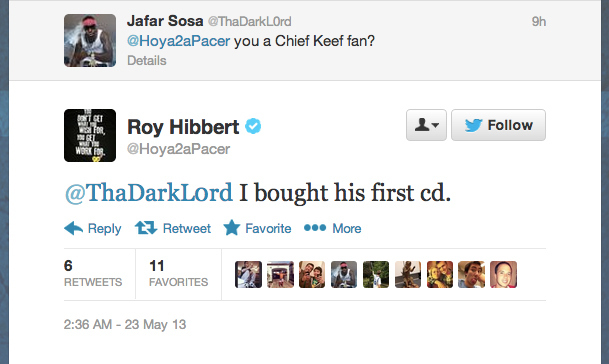 Getting his fans tickets: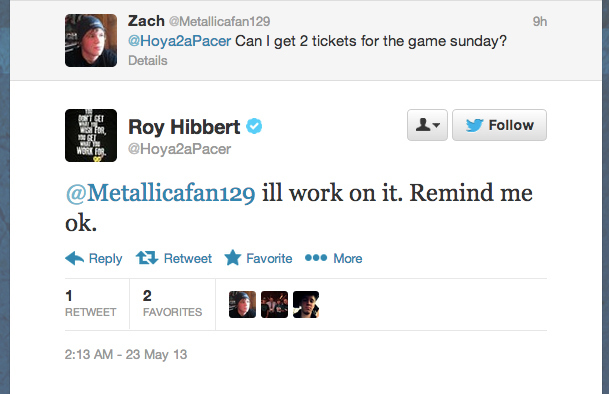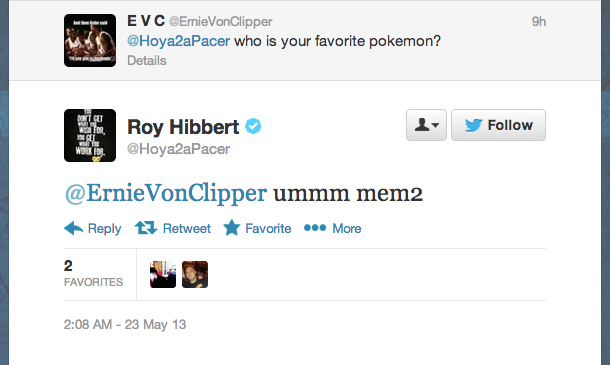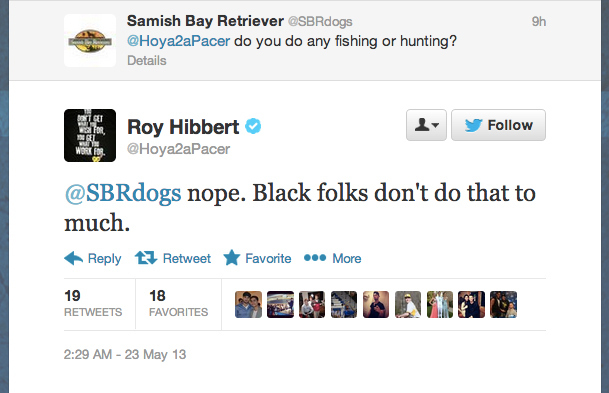 The Pacers will have at least three more chances to avenge themselves this season. It's safe to say that Hibbert will be playing in all the big moments. And that while a lot of athletes get deserved grief for being spoiled millionaires, this is one example of a young person in a stressful spot who went above and beyond the call of duty to be a good teammate and a solid dude.