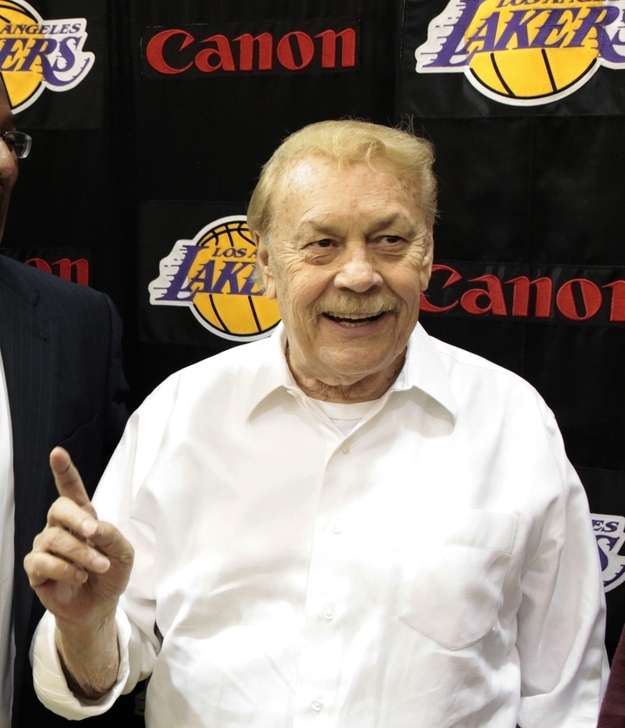 The Los Angeles Times' Mike Bresnahan reports that 79-year-old Lakers owner Jerry Buss succumbed to cancer today.
Buss has been battling cancer for the last few months, according to USA Today. Since buying the Lakers in 1979, Buss has been the most successful owner in the NBA, winning ten championships — or one about every three seasons — while establishing L.A. as one of the league's highest-profile franchises.
After it was revealed that Buss was battling cancer, a host of famous Lakers voiced their love and support.