FIFA Twitters Get Jacked By "60 Minutes" Hackers, Fake-Confess To Massive Corruption
Twitter, you give the best gifts sometimes.
FIFA President Sepp Blatter has long been dogged by chargers of corruption, including but not limited to the circumstances surrounding the tiny, wealthy nation of Qatar being awarded the 2022 World Cup. And apparently, this reputation has inspired someone to take over Blatter's account and make a point.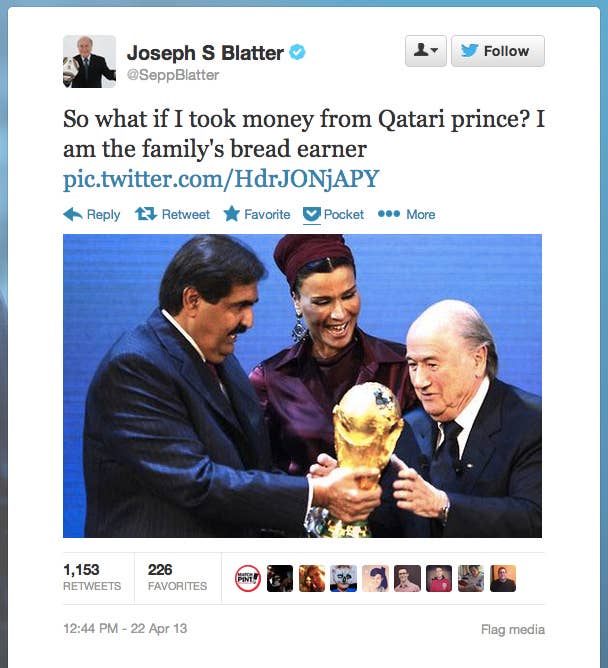 They also managed to lasso the @FifaWorldCup Twitter — between that and @SeppBlatter, that's some 500,000 followers.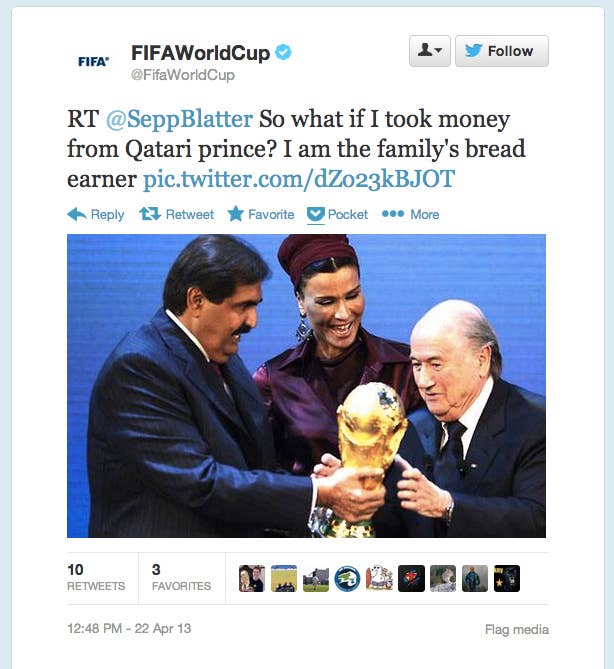 After sending out that first picture, the two accounts started to craft a nice little SOCIAL MEDIA NARRATIVE.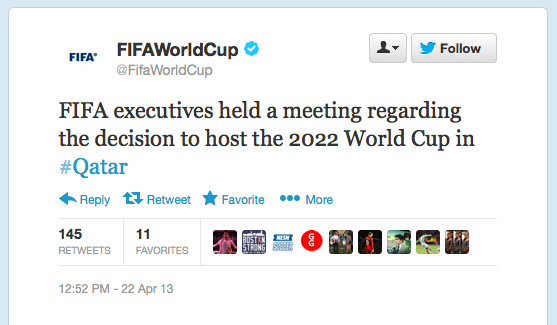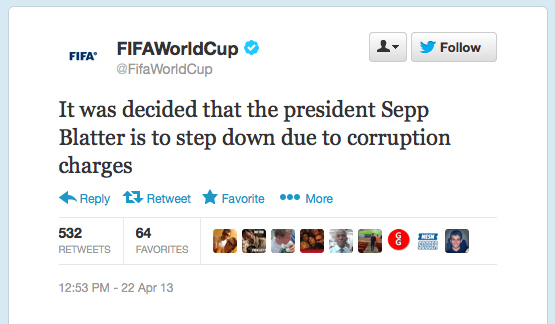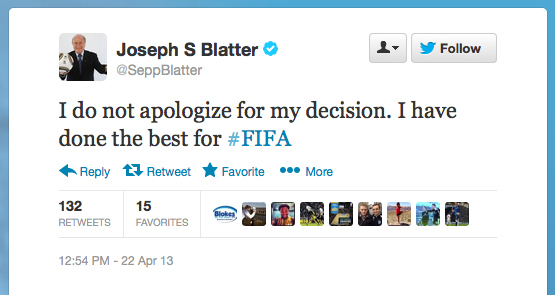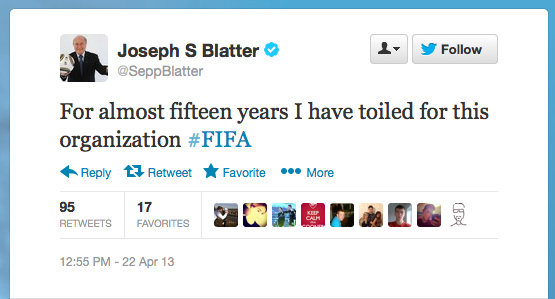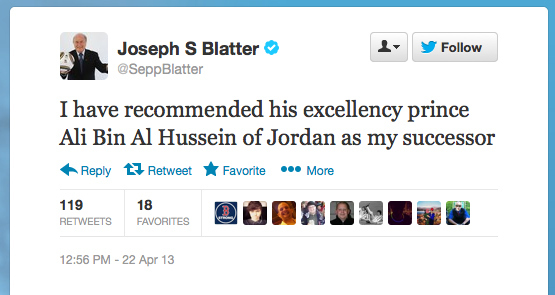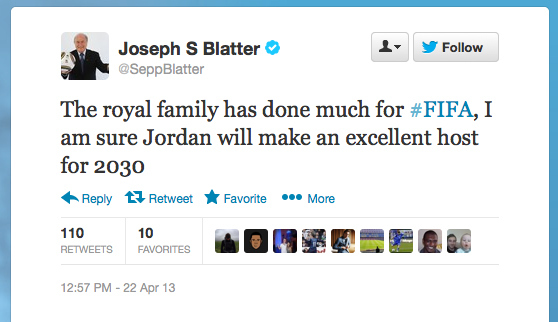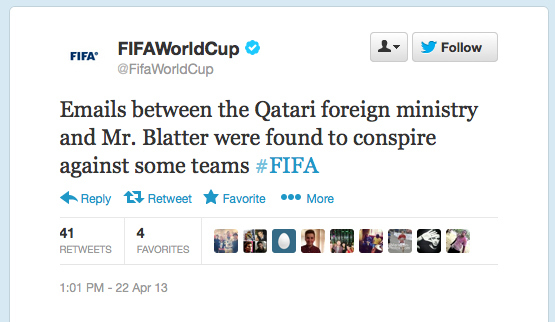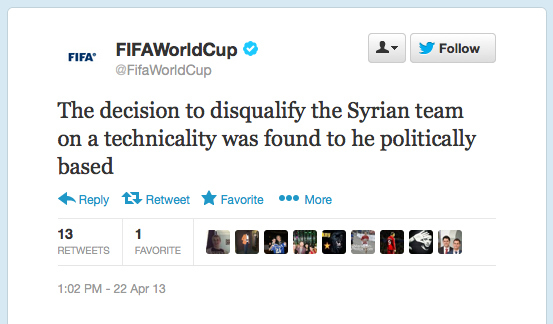 In the end, something called the Syrian Electronic Army — which also hacked 60 Minutes' Twitter — claimed responsibility.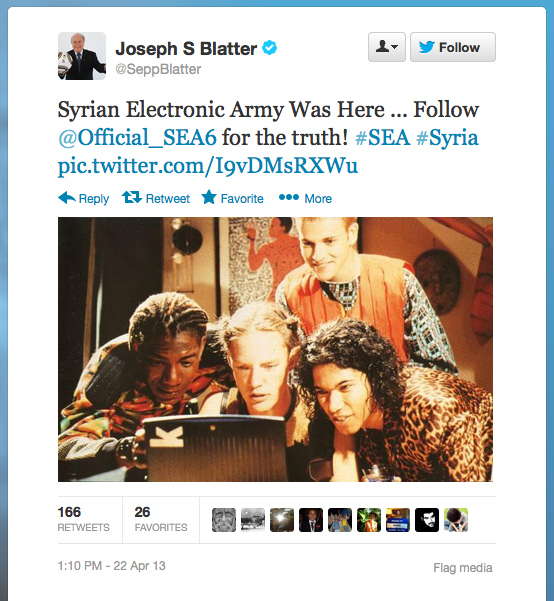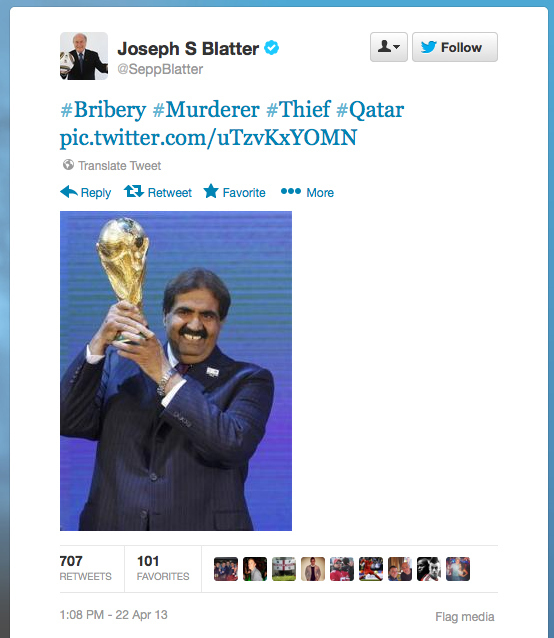 All right, guys, now you're just showing off.