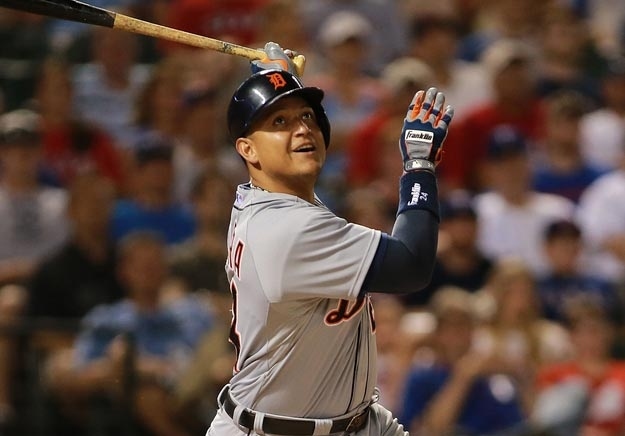 If Miguel Cabrera isn't unequivocally the best hitter in baseball, he's as deep in the conversation as you can be. Through the 2013 season so far, 2012's Triple Crown winner leads the MLB in OPS (on-base plus slugging percentage), batting average, and hits, and he's third in runs scored. And during Sunday's Tigers loss to the Rangers, Cabrera had one of his best games of the season, going 4-4, including three home runs. Let's check 'em out.
HOMER ONE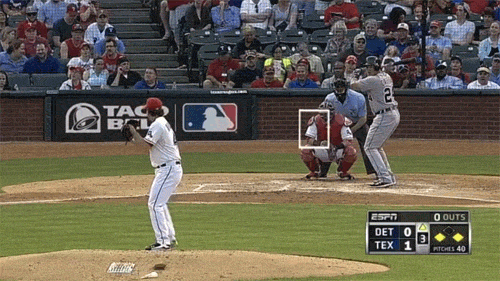 HOMER TWO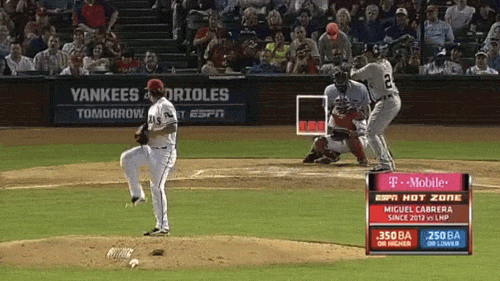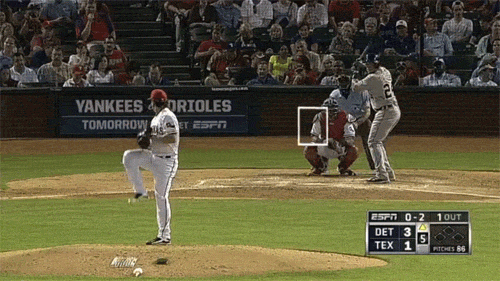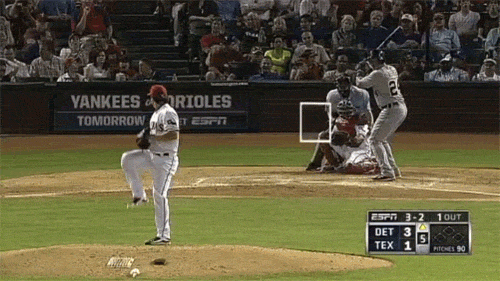 HOMER THREE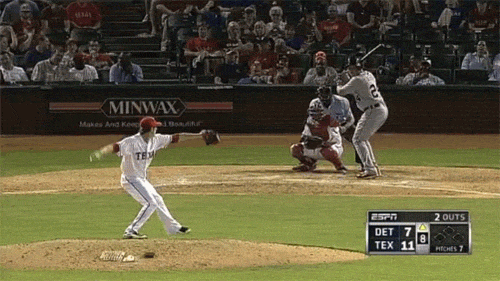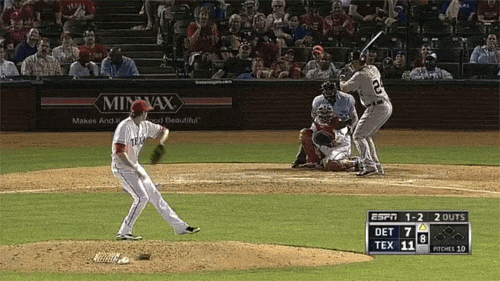 Holland's reaction to Cabrera's second home run pretty much says it all: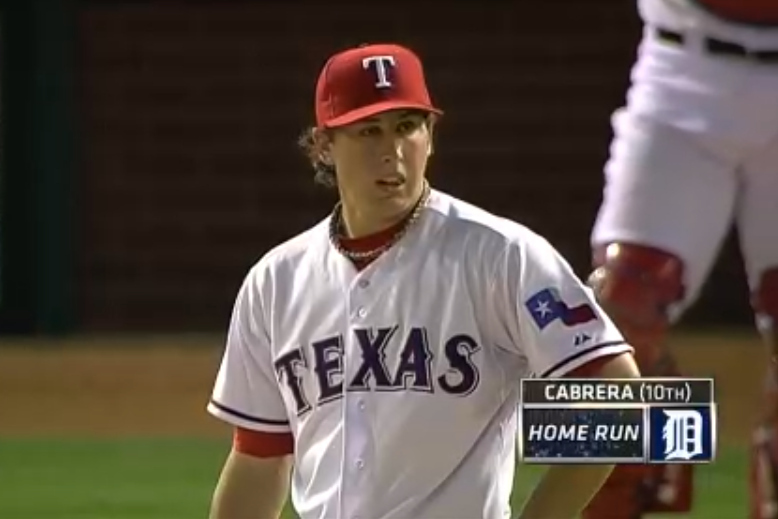 You can only do so much.