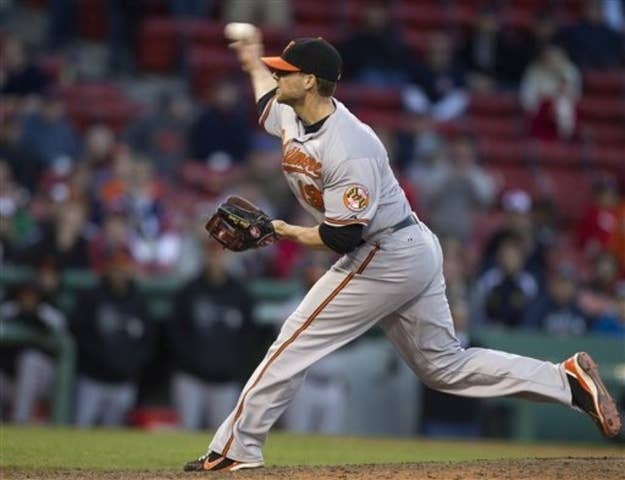 At the end of yesterday's 17-inning endurance-test that was the Baltimore Orioles' 9-6 victory over the Boston Red Sox, O's first baseman Chris Davis came in as a relief pitcher (or closer or whatever the hell you call someone who takes over in the 16th inning of a game) and ended up getting the win.
For his troubles, Davis — who went 0-8 as DH before taking the mound — becomes only the fifth position player to record a win as pitcher since 1900, according to Baseball Reference's Frivolities section. He follows:
1. Sam Mertes, Chicago White Sox, 1902
2. Rocky Colavito, New York Yankees, 1968.
3. Brent Mayne, Colorado Rockies, 2000.
4. Wilson Valdez, Philadelphia Phillies, 2011.
(Note: I tried to only use guys who were position players at the time of their W. A lot of other guys who spent most of their careers at positions ended up having short stints as relief pitchers, so I excluded them.)
The losing pitcher in this game, Red Sox left-fielder Darnell McDonald, is also a position player, making this that much cooler.