In game 4 of the Knicks' series against the Heat, Baron Davis gruesomely dislocated his knee. News emerged today that the true damage is even worse: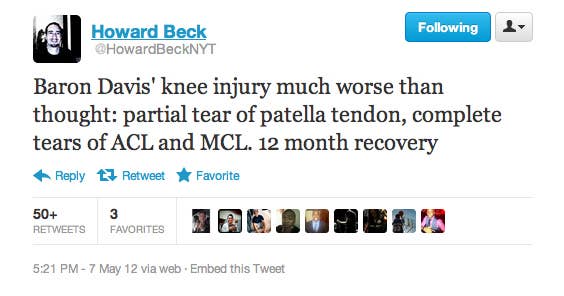 This could mean the end of a career for the 33-year-old Davis; at the very least, it's safe to say that he'll never return to the heights of his earlier career, which he had already more or less left behind.
With the Charlotte/New Orleans Hornets and the Golden State Warriors, Baron was one of the most explosive players in the NBA. Dude wasn't consistent, and he wasn't efficient, but few guys were as good for a wild, high-wattage dunk, and some of his rank among the greatest slams caught on tape.