A 37-Year-Old Just Won An NBA Playoff Game With A Move Straight Out Of The YMCA Gym
Andre Miller showing the kids how it's done.
Andre Miller is a point guard for the Denver Nuggets, who hosted Game 1 of their playoff series against the Golden State Warriors tonight. Miller, who is 37 years old, had a terrific game, scoring 28 points — well above his season average of 9.6.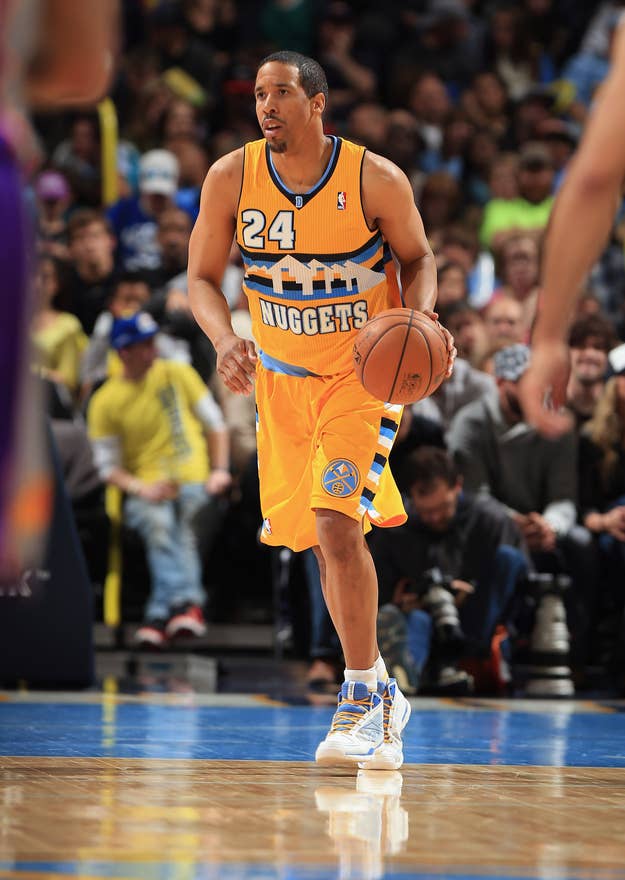 The most crucial of those points came in the final seconds. Both teams were neck-and-neck for most of the fourth quarter before Stephen Curry hit this tricky corner three, tying the game.
The Nuggets had about 14 seconds to prevent the Warriors from stealing a win on the road. Miller, who is 37 years old, took the ball down court and drove straight at the basket, greasing it in with a little old-man wile.
Did I mention that Andre Miller is 37 years old? This exact move, coming soon to your local YMCA.