Last week, Drake sat in the stands at Wimbledon and watched the world's most talented tennis players face off in competition.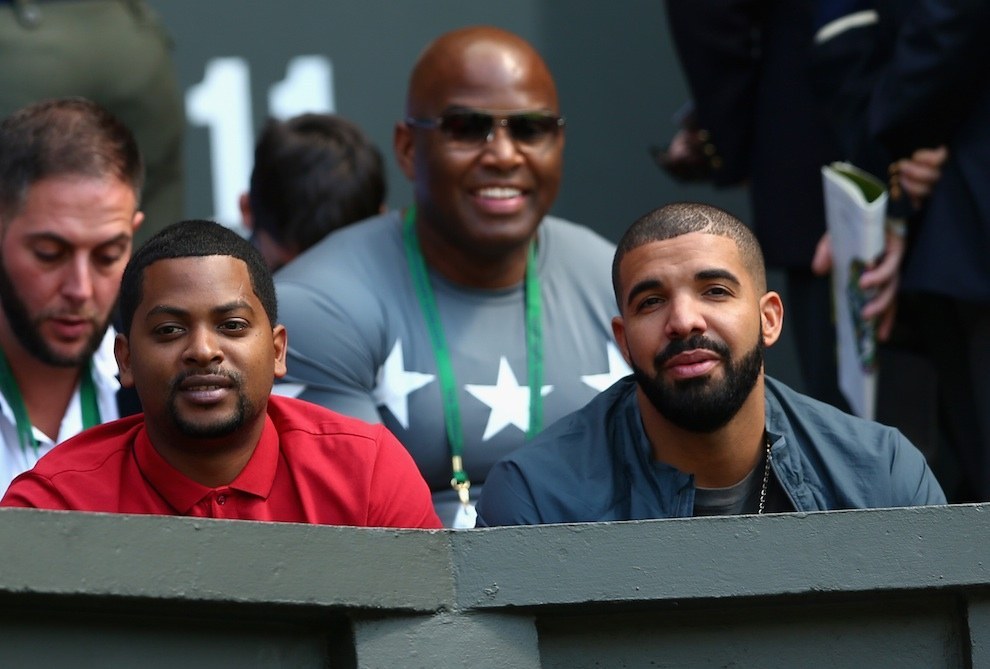 He was being his usually charming, swaggerific self.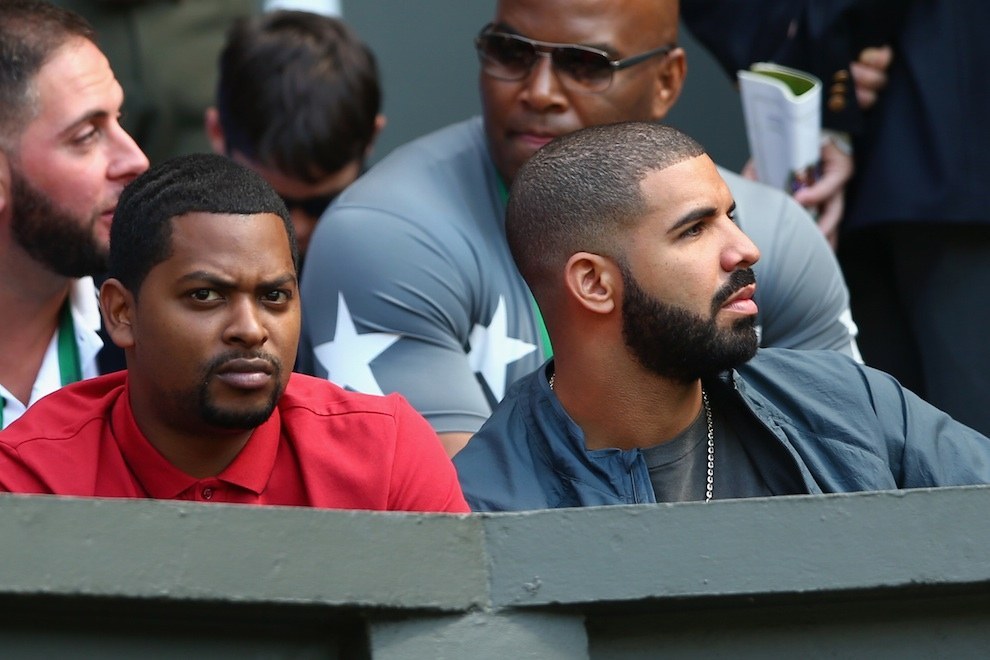 (And we have a pretty good idea about why.)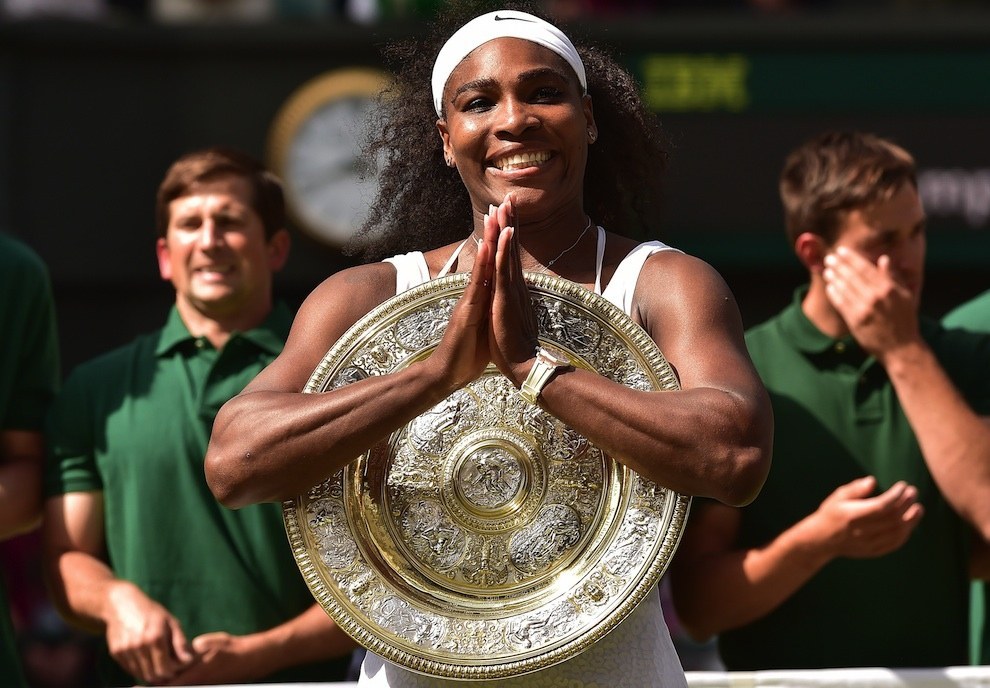 But then something happened. Something, unexpected.
Drake laughed his ass off AND WE DON'T KNOW WHY.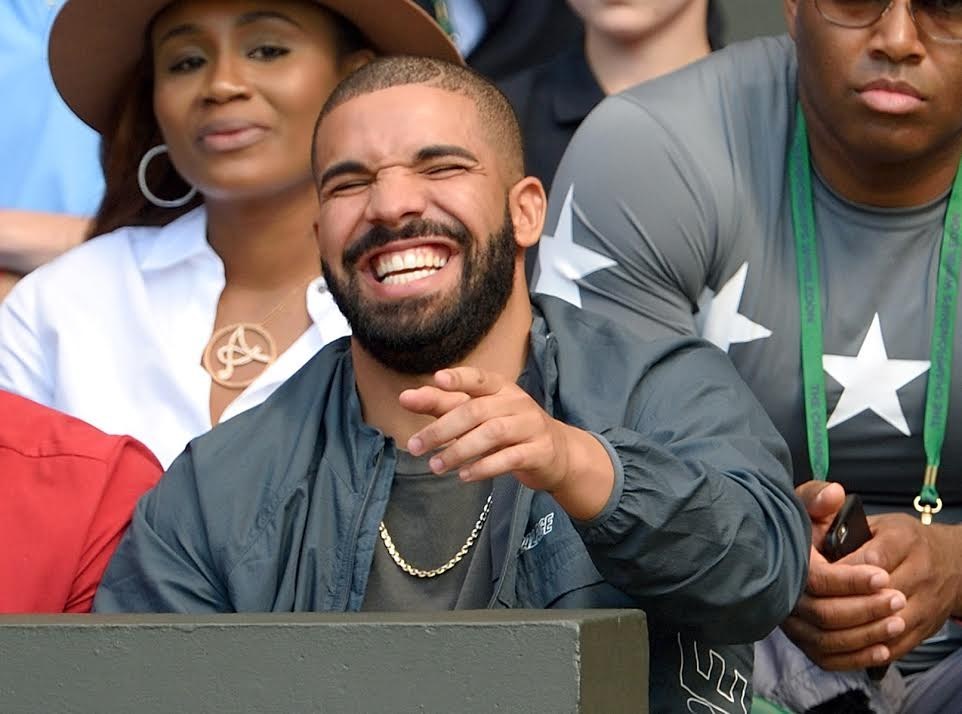 The 6 God found something very, very, very funny.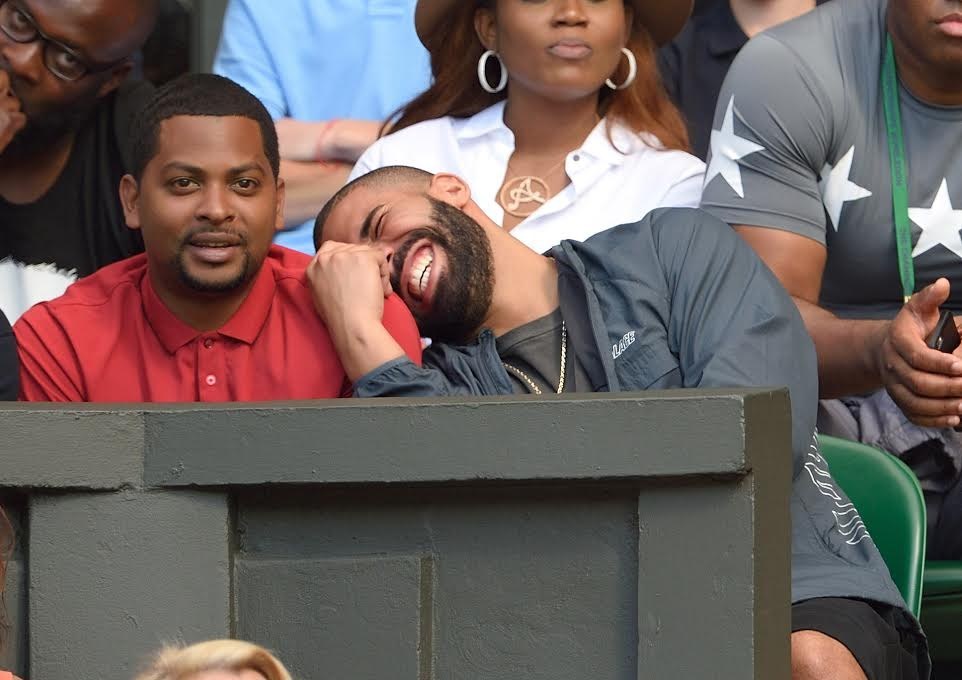 Was there someone picking their nose in front of him?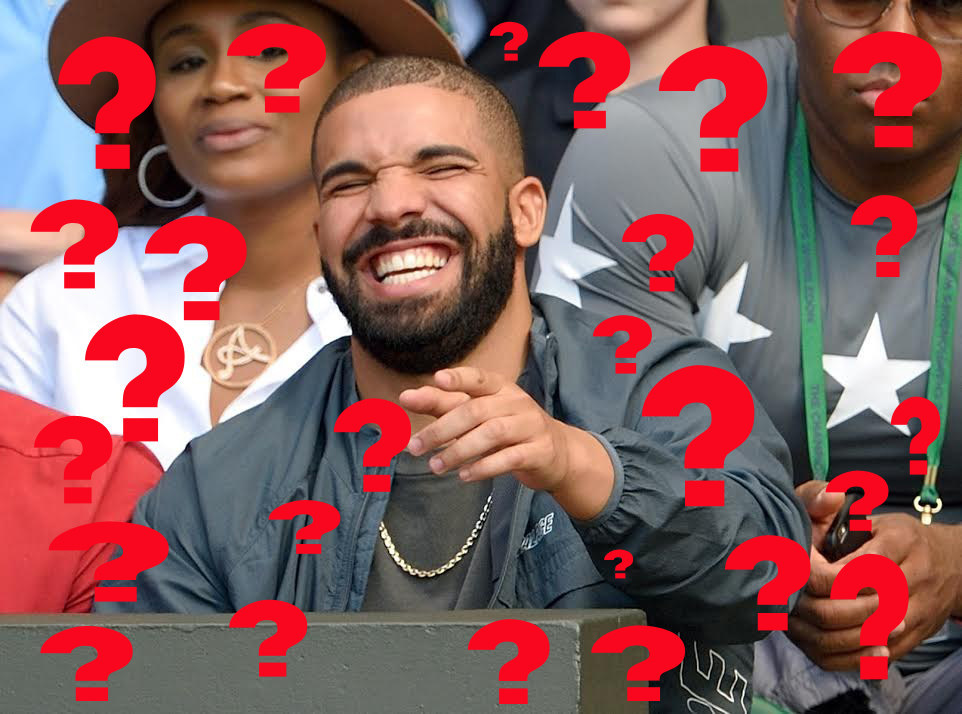 Did his pal Chubbs make a joke under his breath that only Drizzy could hear?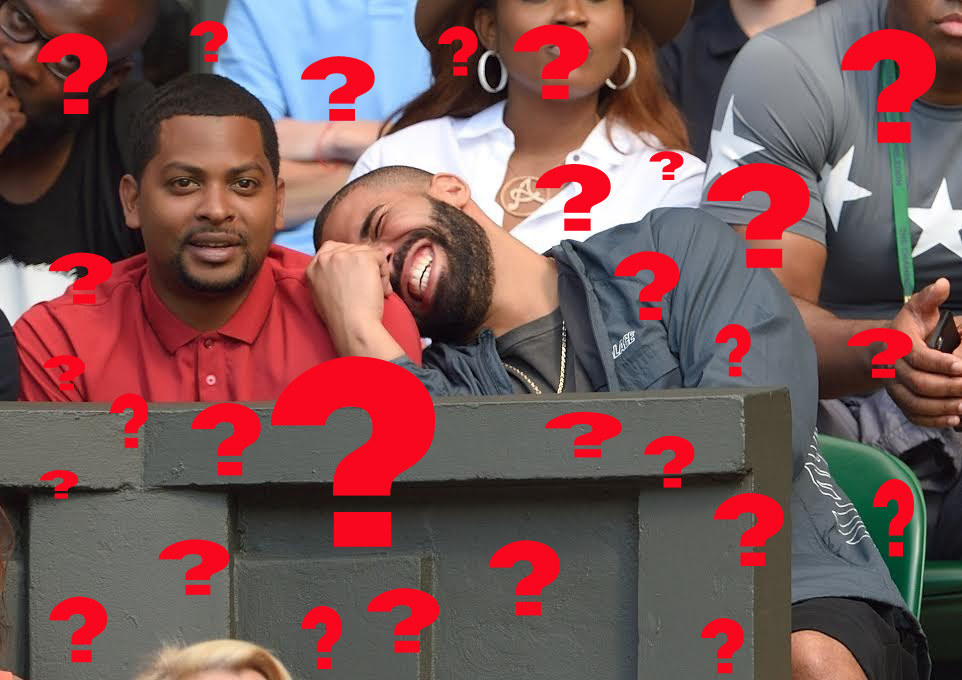 Did Serena act out one of their inside jokes across the field?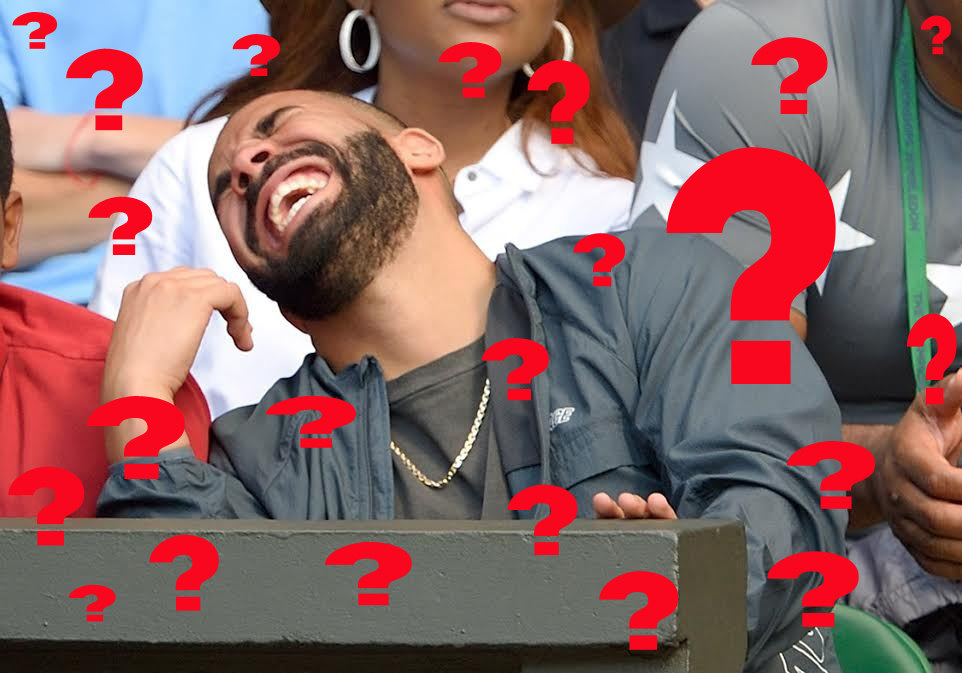 WHAT'S SO FUNNY, DRAKE????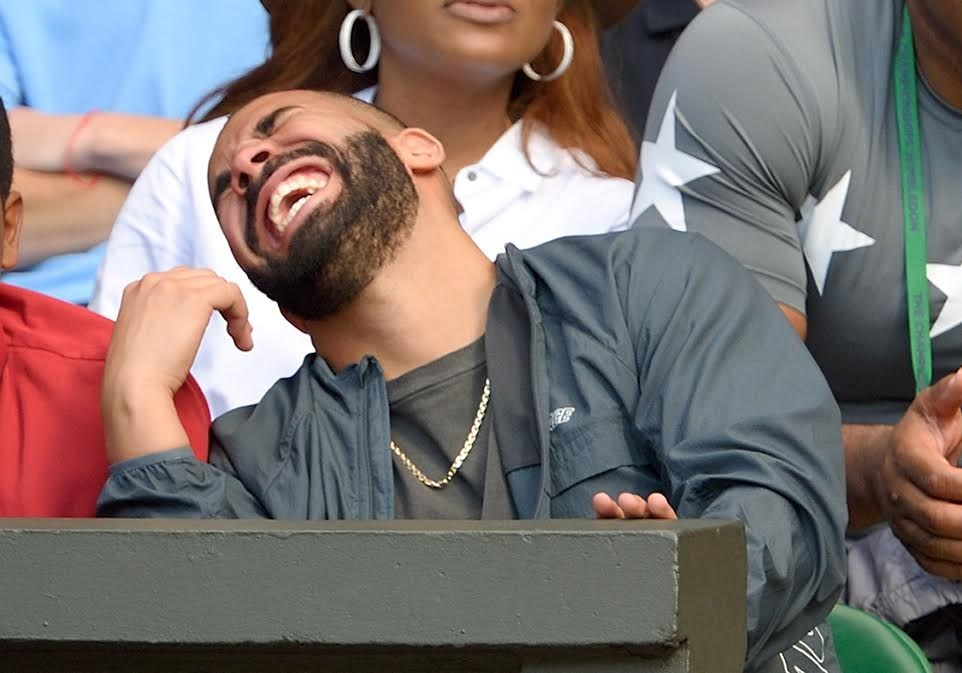 Help us caption what's going on inside Drake's head below!
TO UPLOAD:
Drag and drop to desktop, click and save, or take a screenshot of your creation. Upload to the comments to share on BuzzFeed!