22 Things You've Always Wanted To Know About Kelly Clarkson
"I don't really care about being famous...I just love singing and that's all."
by
,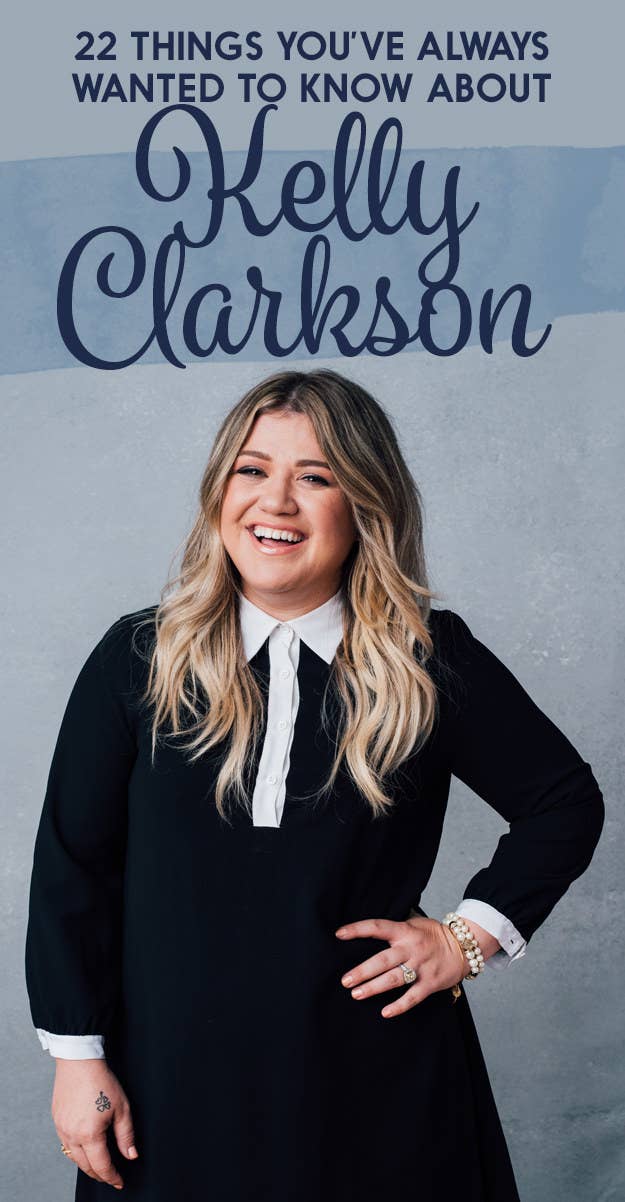 From winning the first season of American Idol to giving fans incredible anthems like "Since U Been Gone" and "Miss Independent" — not to mention her classic film debut in From Justin to Kelly — there's no denying that Kelly Clarkson is a living legend. The world witnessed the pop star come into fame in 2002, and for the past 14 years, we've all watched her grow and evolve as a singer, songwriter, and entertainer.
Now Clarkson is adding "author" to her list of talents and achievements. On Oct. 4, the 34-year-old published a children's book, River Rose and the Magical Lullaby. The book title honors her own daughter, River Rose, and is about a lullaby that helps a little girl fall asleep and dream about fun adventures.
Kelly Clarkson stopped by BuzzFeed to talk about her new book, her experience on American Idol way back when, and everything else you've been wanting to know. Here's what she had to say:
1. What made you want to write a children's book?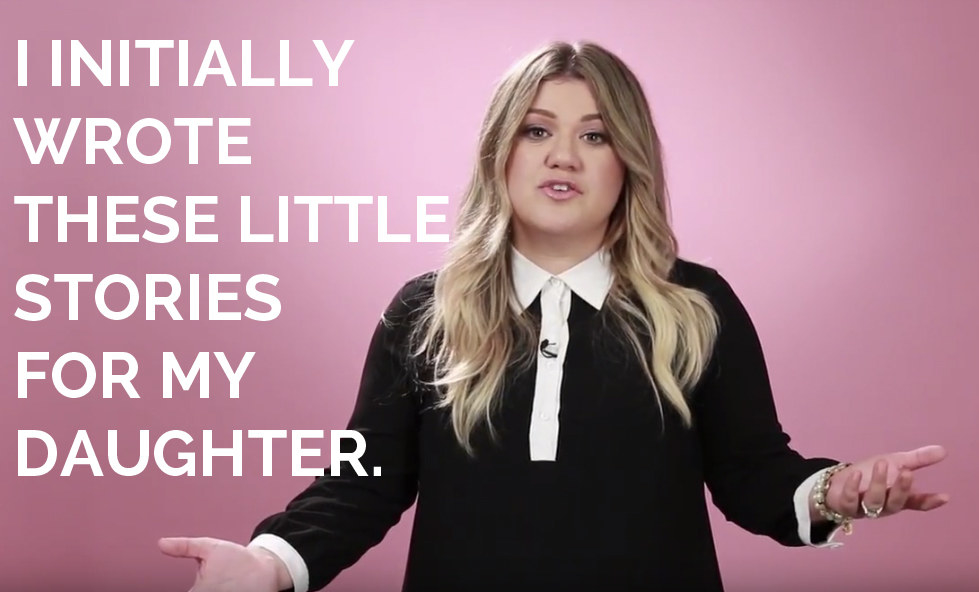 Kelly Clarkson: I actually didn't ever have a desire to write a children's book. I initially wrote these little stories for my daughter, who had a passport filled with stamps and she wasn't going to remember any of the places she'd been. I just wrote these little stories for everywhere we went, and I had these little pictures of her so that when she started reading, I could read it to her and with her. It was just going to be a thing for us, and then my nanny and my husband actually read them and they were like, "These are good. You should turn them into children's stories." And I was like, "These are good. I will do that."
2. How was the creative process of writing a children's book different from writing lyrics and working on music?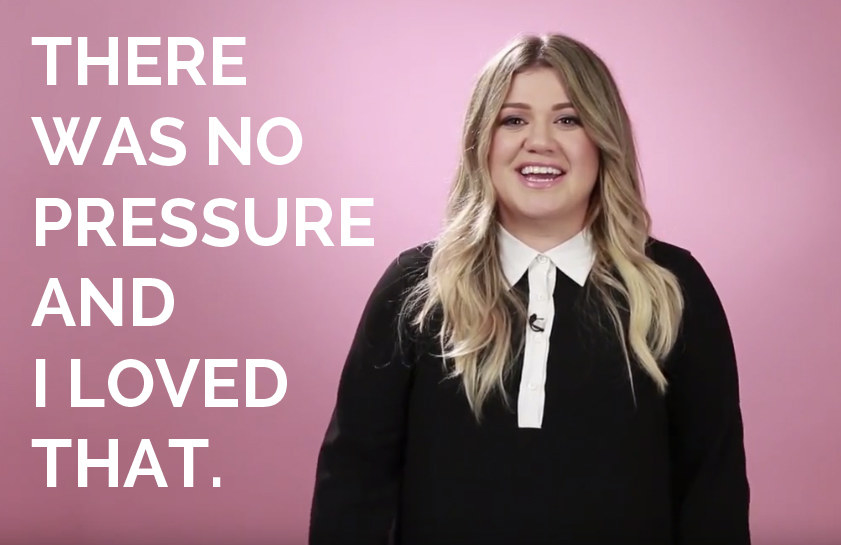 KC: I don't think this is a normal writing process, because I actually wrote the book for my daughter, so there wasn't any pressure. I wasn't like, "Oh, I want to write a children's book." It was more organic. I did it for my kids, I did it for River. There wasn't any pressure of, like, "This must be amazing." So it kind of just turned into the books that we now have. There was no pressure, and I loved that.
3. This book is about the many places River Rose traveled to using the magical lullaby. What is your favorite place to travel to or take a vacation?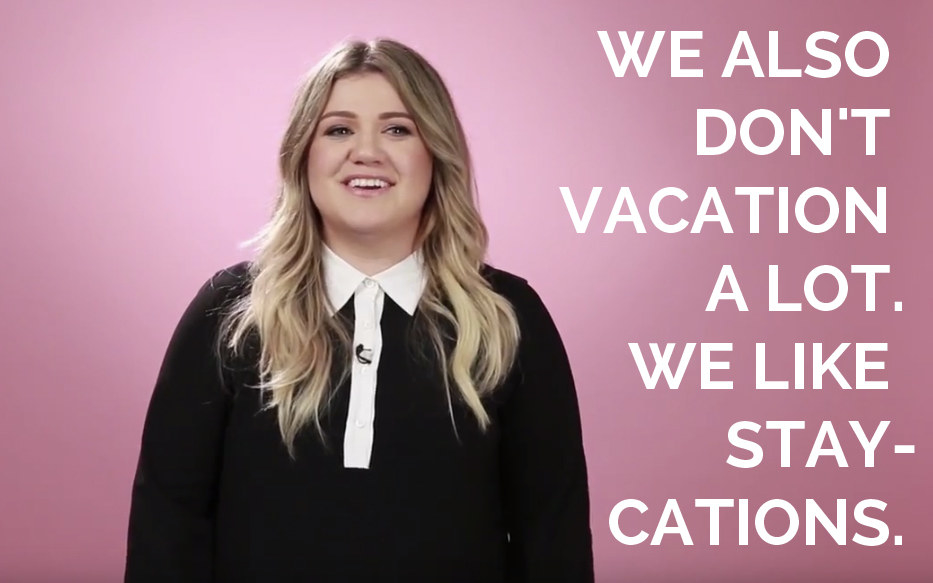 KC: I love the mountains, anywhere in the mountains. My husband loves that as well. Also, I love anywhere in the northwest. We've also frequented Rosemary Beach [in Florida], 'cause the kids, they're like, "Sand, what is this?" 'Cause we don't live where there are beaches. But yeah, we also don't vacation a lot, we like staycations. We're gone a lot, so we like being at home. We have an awesome home, so we like to be there.
4. What book has changed your life?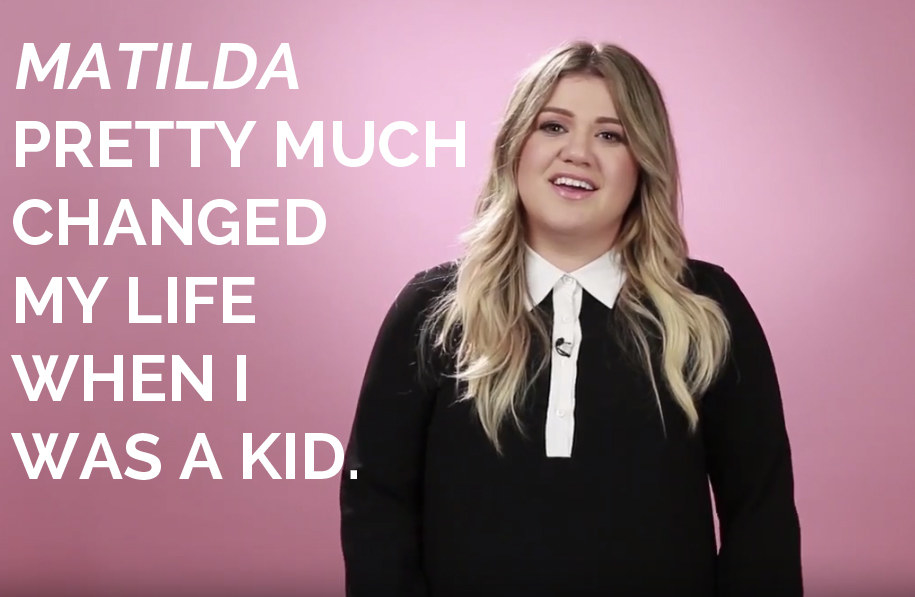 KC: Matilda pretty much changed my life when I was a kid; I loved it. I related to the character. She didn't have much, and she was kind of against a lot. I'm not magical, so we didn't have that in common, but I just related to her and I loved how the book made me a reader. My mom had really forced me to read until that moment, and Matilda really kind of turned a new page for me. Automatically after that moment I just loved starting to read after that.
5. We know you're a big Game of Thrones fan. Do you have a favorite character?
KC: Everybody picks the Dragon Queen, right? Khaleesi? Daenerys is the obvious chick pick because she's really cool, but I also actually do love Tyrion. They take forever during filming of this freakin' show, so by the time it comes back on I'm like, "What's their name?" But I love Tyrion, he's probably my favorite, and I love Daenerys. Don't we all want to be a Dragon Queen?
6. What's your favorite show right now?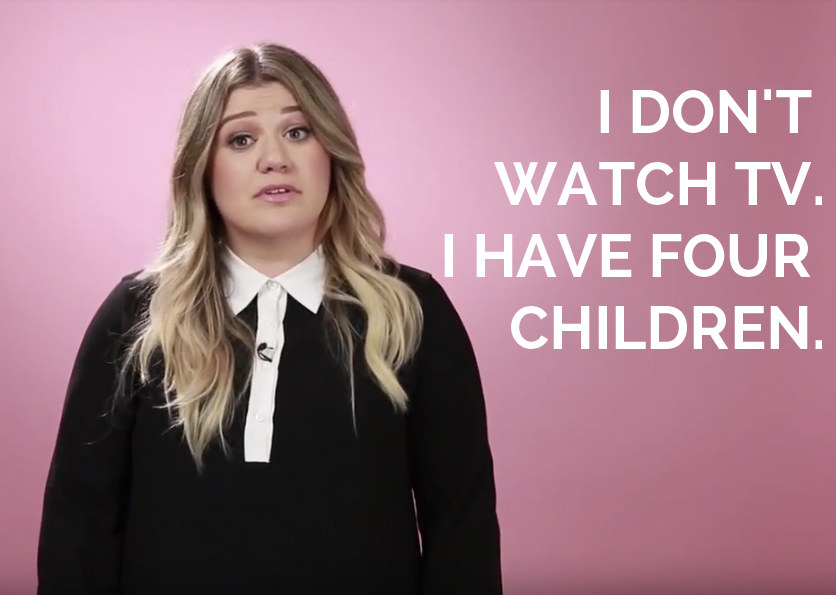 KC: I don't watch TV. I have four children, so I watch a lot of Jungle Book and Frozen. I seriously don't watch TV; I want to, but I choose sleep and to hang with my kids. Priorities.
7. How has motherhood changed your outlook on life?
KC: Motherhood has been pretty awesome. I mean, obviously there are challenging moments, but it's pretty cool to be able to mold a life. It's just an amazing thing; I've never felt more confident as a woman or more empowered. Being a mother is awesome, it makes you feel awesome. You do a lot in a day, and you're just like "Drop the mic" every day.
8. What's something people would be surprised to know about you?
KC: I don't know if anything would really surprise people, 'cause I don't have a filter, so you kind of know everything I'm thinking. What you see is what you get. If you don't like it, whatever.
KC: People always ask me that, how do I stay normal, and I don't really understand the question, because I don't understand how people are weird. What's wrong with the others? But that's the thing everyone's said to me for 14 years now: "Oh my god, you're so normal." You're kind of like, is that a compliment? I don't know, but I am. I'm rockin' the normalcy, and I don't really know any other way to be, and I don't really care about being famous. Maybe that's the difference. I just love singing and that's all.
10. How do you feel about being considered a role model?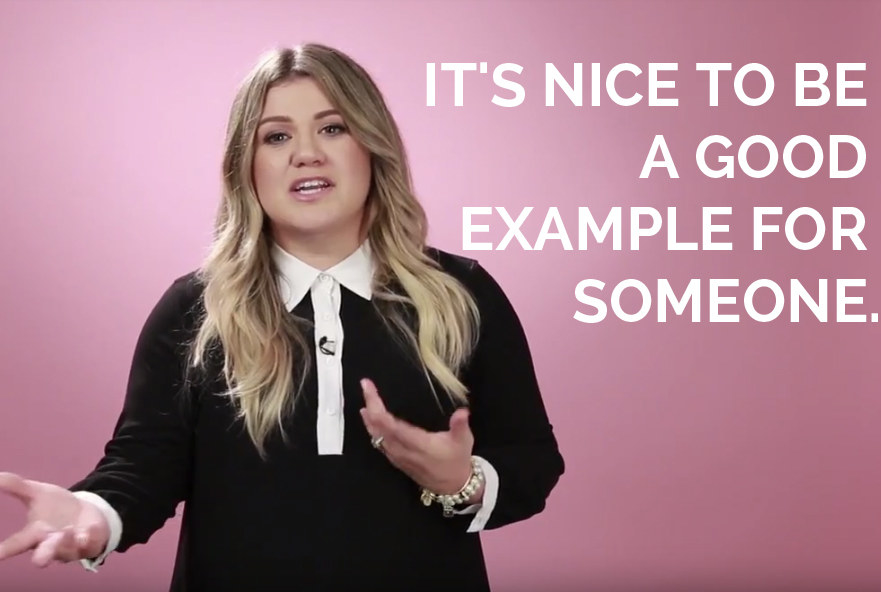 KC: On the one hand you're like, "Awesome what a compliment!" and on the other hand, you just always get people who are like, "Never change," and I'm like, "Well, I hope I do." I want to grow as a person. It's nice to be a good example for someone, but at the same time, you have to have your own path and you can't judge what you're going to do off other people's actions or lives. So don't invest too much. You know when you read those people on the internet and you're like, "Wooo, they invested way too much in someone else's life." Just worry about yourself.
11. What's an important message you'd want to give people who are struggling with body image issues and confidence?
KC: Obviously body image has been a huge thing for 14 years of my career. People always ask, "How do you stay confident?" I don't give a [belts a high note] 'cause I'm just doing my thing, and whatever I'm rockin' at that moment is great, and whatever you're rockin' in your moment is great. We're all on different paths, and we're all in different places in our lives, and we're all affected emotionally by different things; even the people in our lives affect us differently. We're all different; none of us are the same.
12. What was the most nerve-racking part of your entire experience during American Idol?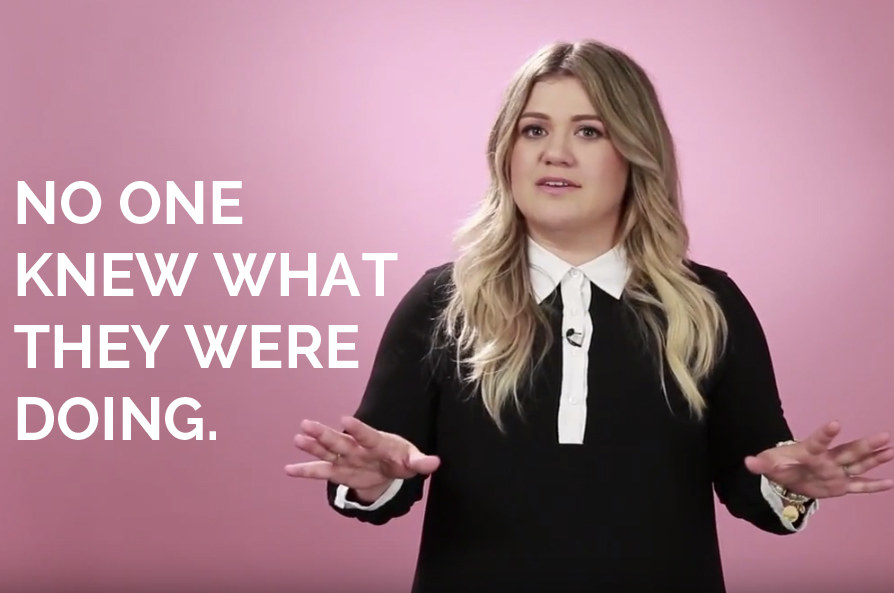 KC: People don't realize this, but the first season of American Idol was very different from every other season. No one knew what they were doing; everything was decided five seconds before that red light came on and we were live. I think I'll never do anything as hard as that show, strictly because everything was basically improv. There weren't many things rehearsed, and no one would clear songs at that point, so it was just a different vibe than how it ended. But I'm glad for it 'cause you can really throw me anything — and people do just throw me a lot of really weird things that I just have to handle on a live stage and just be like, "This is fine. This is OK."
13. If you had to audition for American Idol today, what current song would you audition with?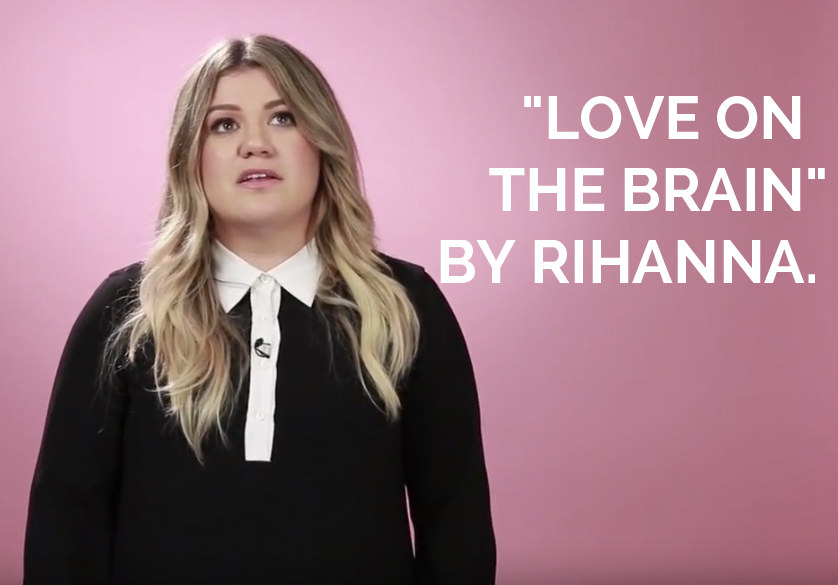 KC: I've already covered this, but I would pick "Love on the Brain" by Rihanna. I mean, I'm making songs like that right now, but in general there aren't songs like that on the radio right now. It's all about song selection, people.
14. Do you have a favorite behind-the-scenes memory from your time on American Idol?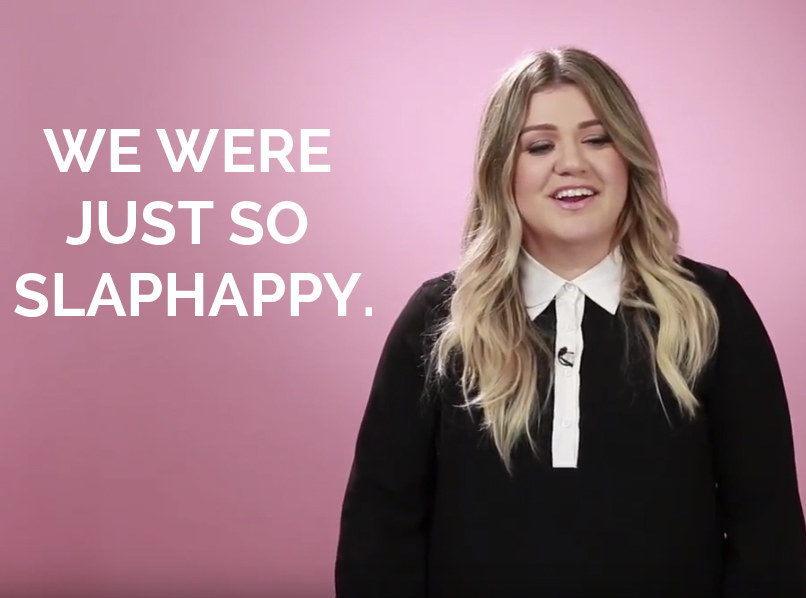 KC: We were just so slaphappy. We were all so tired; it was just hard to get through any behind-the-scenes footage that they needed, like washing a car, talking about Ford, or talking about Idol airing on Fox. There were all these things we had to get in and say as we were doing footage, but we were so exhausted. We were like, "Pull yourself together," because we couldn't stop laughing from exhaustion. That was pretty much the most fun part. One time, R.J. [Helton] and I got locked in the back of a car. We were supposed to be getting out of it, and it was part of behind-the-scenes footage, but it didn't work out. Then we laughed for like an hour, and the producers were so mad.
15. What was the craziest on-set moment while filming From Justin to Kelly?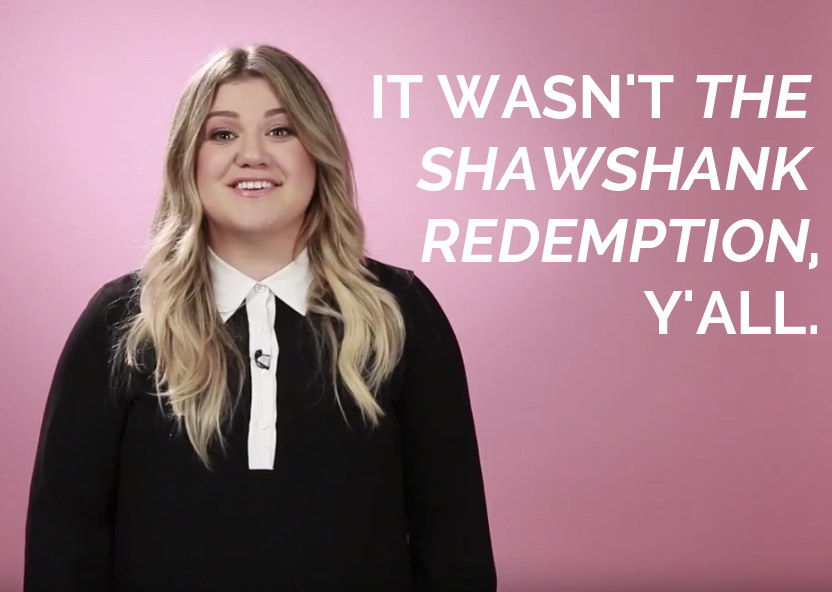 KC: I have no great memories from From Justin to Kelly. [I was] legally obligated and cried so hard to try to get out of it. I know a lot of people like it; they come up to me and I'm always like, "Why?" But I've just never wanted to be an actress, and any time you have seen me acting, it's just because I really just wanna hang out with the people that I'm doing the movie with. I did The Crazy Ones 'cause, ya know, Robin Williams. Why wouldn't you want to be in a scene with him? And Reba; I love Reba, so I was like, "Sure, I'll do it." But other than that I'm not like, "Yeah, let's act today!" That's never a thing that I say ever, in my brain or aloud. So I wasn't very excited about [From Justin to Kelly]. It wasn't The Shawshank Redemption, y'all.
16. Would you ever consider performing on Broadway?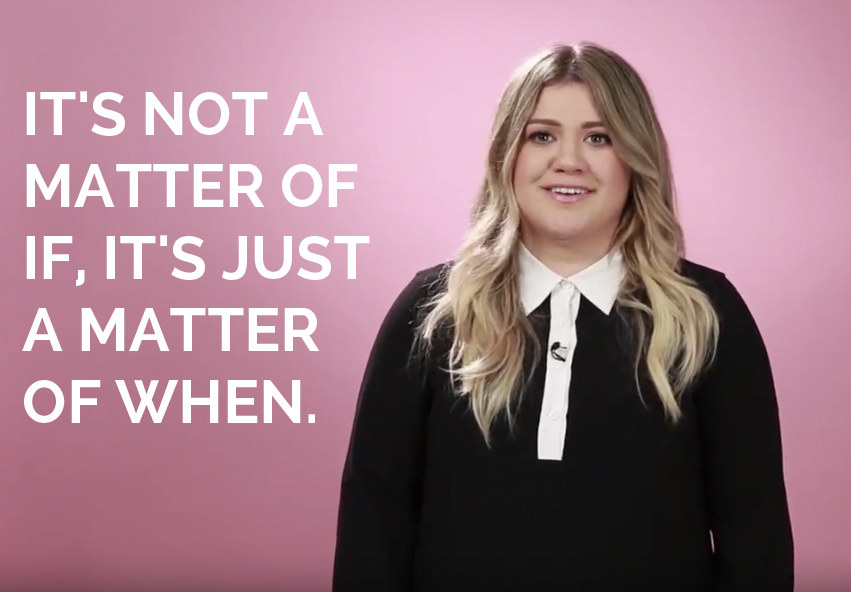 KC: I would definitely do Broadway. I will definitely do Broadway; it's not a matter of if, it's just a matter of when. I grew up doing musical theater, so I'm kind of really picky about doing the right thing. I have four kids, and that would be a lot of time out of my schedule, so it'd have to be something really stellar to make me really come to it. I love Broadway too, and I don't necessarily want to just step into a role. I want to do something from the ground up; I think that would be cool to be the original role. But again, I have four children, so that's going to be hard.
17. If you weren't doing an original role, which show would you want to do?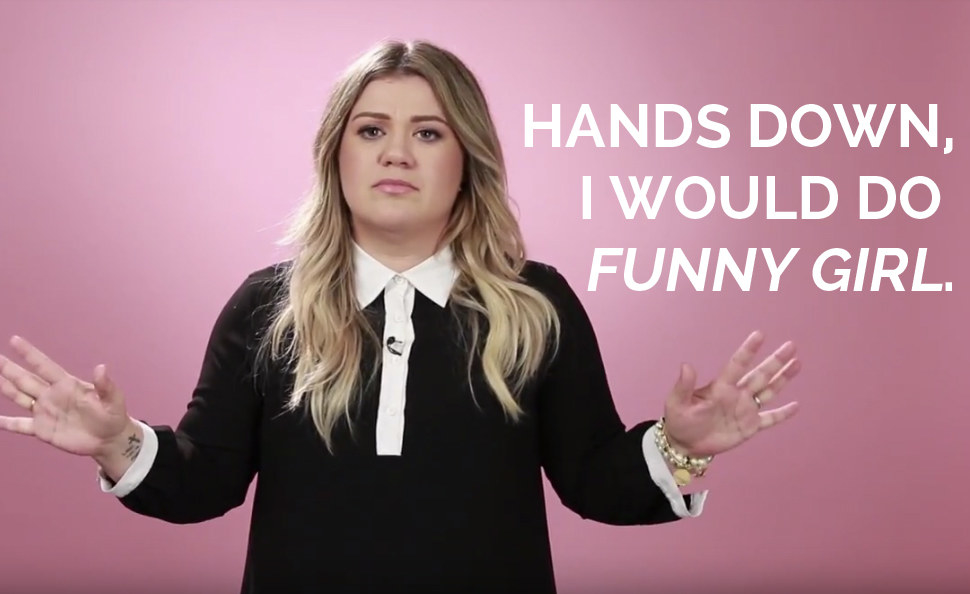 KC: Hands down, I would do Funny Girl. I know that's quite a thing to do, because how do you follow Barbra Streisand? We have the same birthday, and I feel as though I am that character in life. That moment when I was a kid and I saw her do "His Love Makes Me Beautiful" and faking the pregnancy because she was awkward about it, that's me. So I wouldn't really have to act much, I'd just get to sing some great songs and have fun.
18. Which artists and musicians have influenced your life and your own music?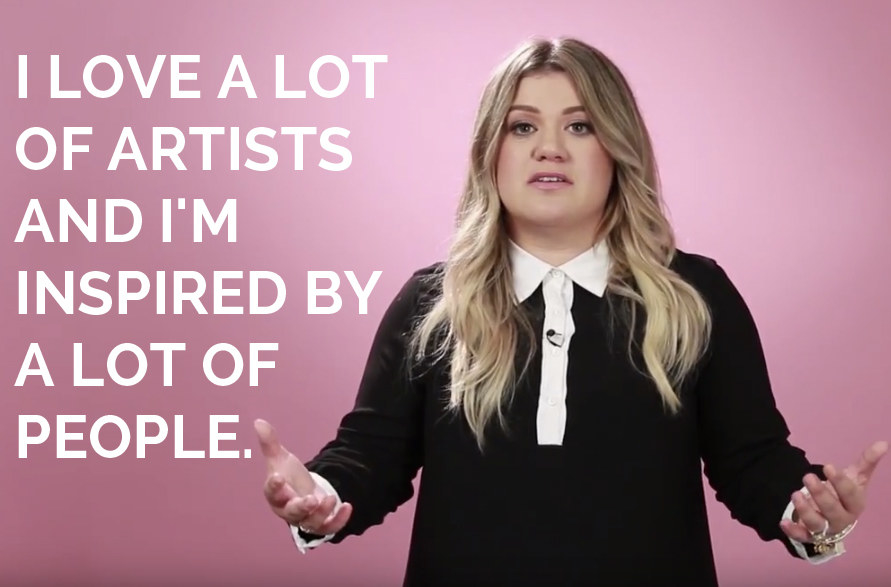 KC: I love all kinds of artists. I love everybody from Whitney to Prince, to Mariah to Aretha, to Reba to Dolly, I mean, just everybody. I love Rosemary Clooney, Bette, U2, Steven Tyler, and Annie Lennox. Honestly, all of the people that I just mentioned are believable artists and I love believable artists. I love that it's so innate in them that they can't not be an artist. I love that when you see this person in concert or you listen to their music, you believe that they've gone through what they're singing about. There is nothing that pisses me off more than just watching someone onstage and it's like, you've obviously never had your heart broken, because you wouldn't sing it like that. And it's what I love to do, so it's just heartbreaking to watch that happen. But I love a lot of artists, and I'm inspired by a lot of people.
19. Which song of yours would perfectly sum up your twenties?
KC: The live version of "Miss Independent" definitely sums up my twenties. Also probably "Irvine," which is maybe the saddest song that I've ever written. My twenties were hard; I think everyone's twenties suck. My thirties are awesome, though, so I guess that's the only thing I have to compare it to.
20. Who would you want to play you in a biopic?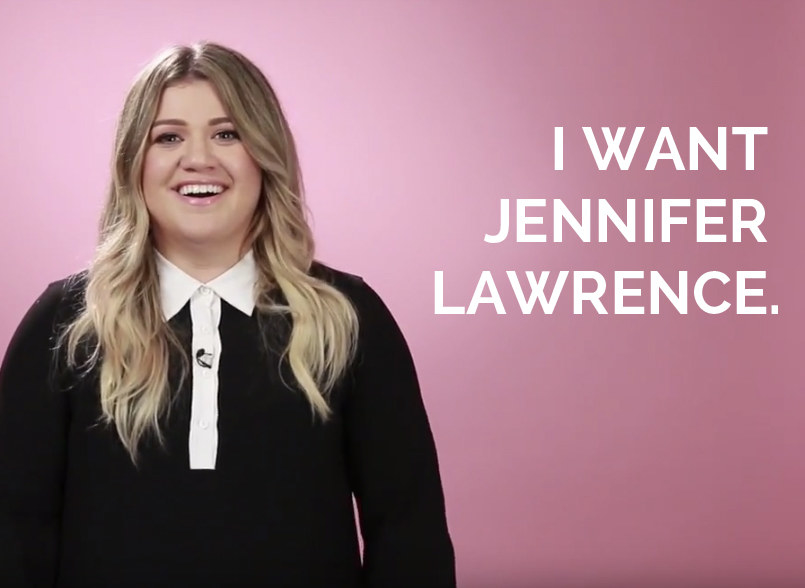 KC: Jennifer Lawrence; I want Jennifer Lawrence. I feel like when we do interviews, we're kind of separated at birth, 'cause she's kind of awkward and I'm super awkward. I feel like if we ever did an interview together it would be the best train wreck ever.
21. In other interviews you've mentioned how much you love Jane Austen and that you'd love to write like her. Would you ever consider writing fiction for adults?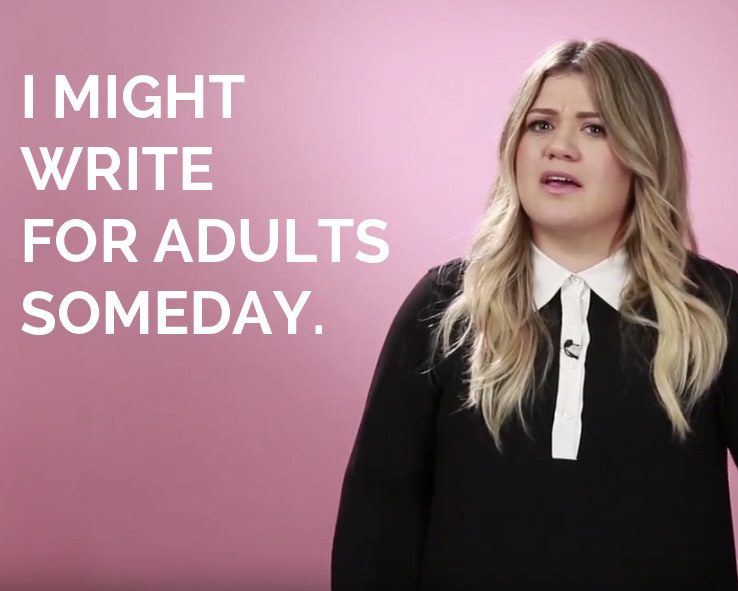 KC: I might write for adults someday. I think the thing I love about writing picture books now and why I like focusing on them is because that's what I'm reading right now with my kids. So I think I'll probably just stick to picture books. A novel seems above me. Although I'm going to tell you what — writing a children's book was actually challenging. You wouldn't think so, but just try to do it.
22. If you could give any piece of advice to your younger self, what would you say?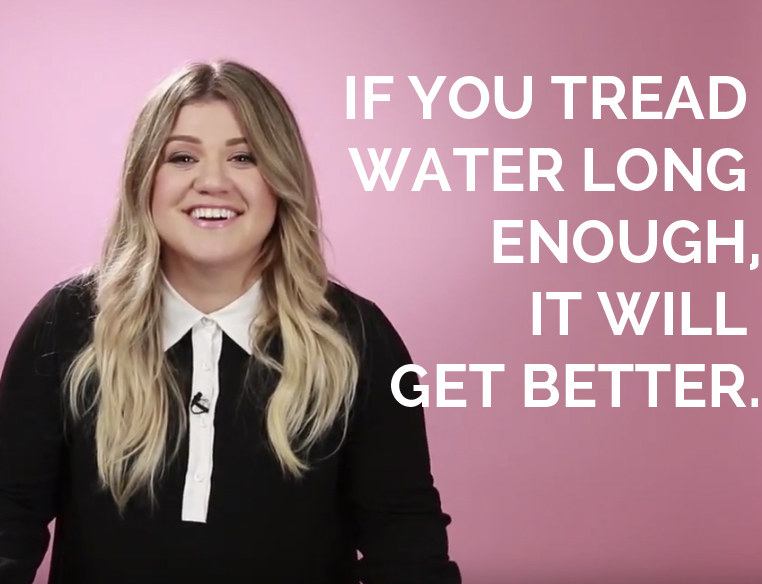 KC: When people ask me, "What advice would you give yourself when you were young?" I always say, run! 'Cause your twenties are gonna suck. But if you make [it] through, if you tread water long enough, it will get better.
Kelly Clarkson — world's greatest human.