When asked if she was surprised at the time to hear that Tom Sandoval and Raquel Leviss were dancing alone together at the Abbey, Scheana said she didn't think anything of it. "I would dance with Sandoval at 1 a.m. at the Abbey," she said. "No big deal."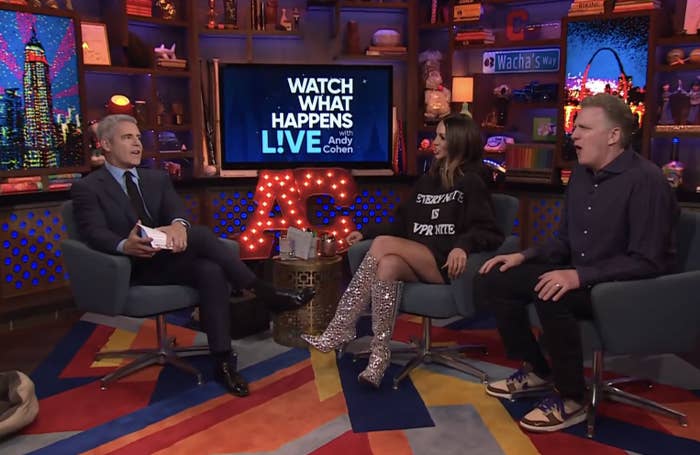 Scheana also confirmed that she did not punch Raquel in the face the night it was revealed that Raquel and Sandoval had been secretly having an affair. "I did not punch her in the face. As you see, I can't really form a proper fist," Scheana said, talking about her long nails. When she was pressed about whether she physically assaulted her at all, Scheana said, "Look, there's a shove and there's a punch, and I did not punch her."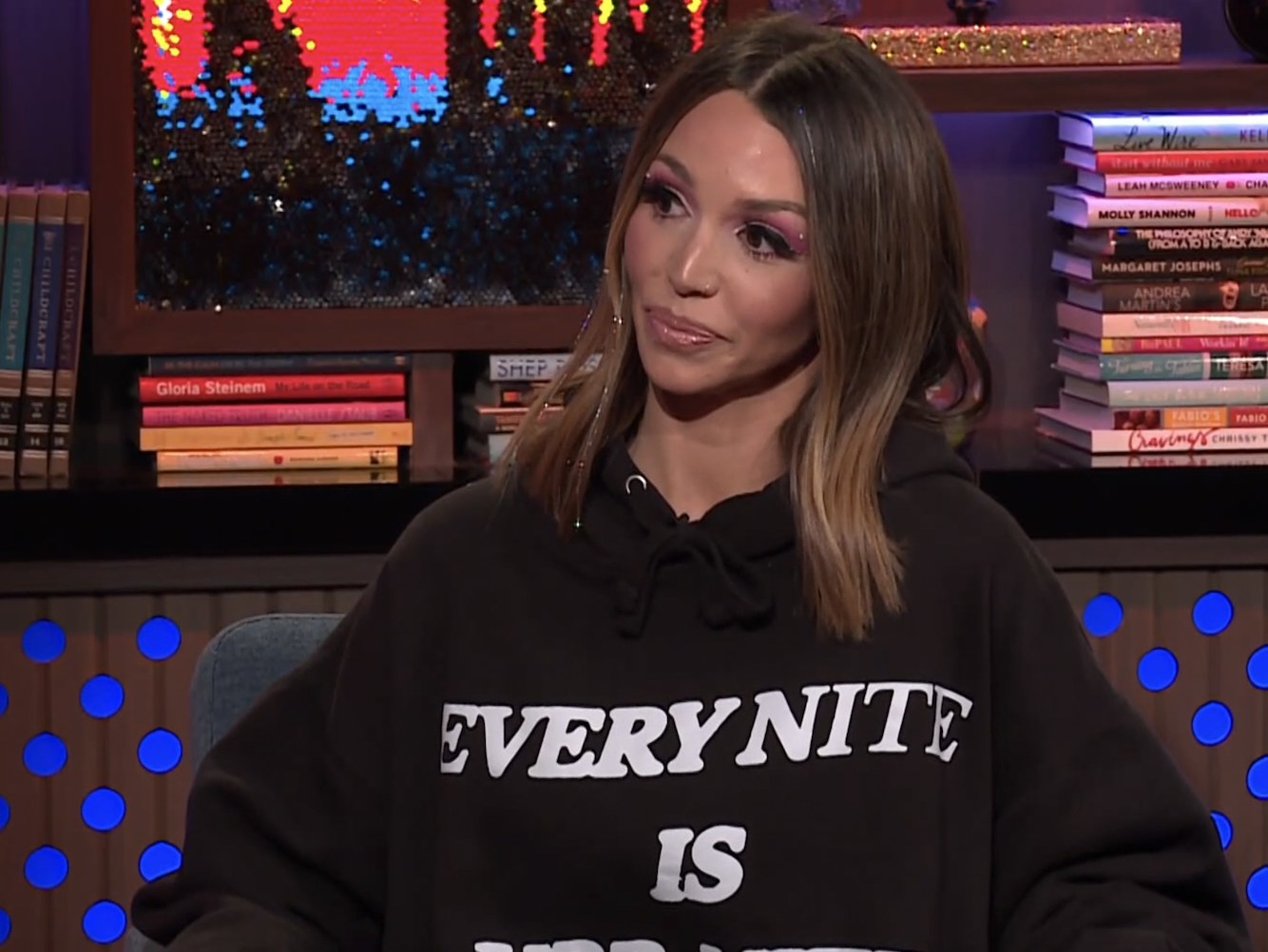 Then she was asked what she thought about the rumors swirling around that Raquel and Brock had allegedly hooking up in the past. "I don't think there's any truth to that. I absolutely did question him," Scheana said about her husband. "Because after all the Tom and Raquel stuff, obviously I had to ask, and he said absolutely not. But follow-up question: Did she ever try? Because as much as I trust my husband, I don't trust that ho. He said no, he never put that energy off, and we know Sandoval did."
Apparently Scheana didn't watch Sandoval's entire interview on Howie Mandel's podcast. She said she only watched snippets, "and that was more than enough." Following the news that former cast member Billie Lee was hanging out with Sandoval over the weekend, Scheana said she unfollowed her on social media.
She wouldn't reveal the details about what's happening with Ariana and the guy she's rumored to be dating, but Scheana did say that she loved him after meeting him at Coachella.
Scheana said that Ally Lewber bringing up Sandoval and Raquel dancing at the Abbey was the first time anyone publicly speculated about the two of them.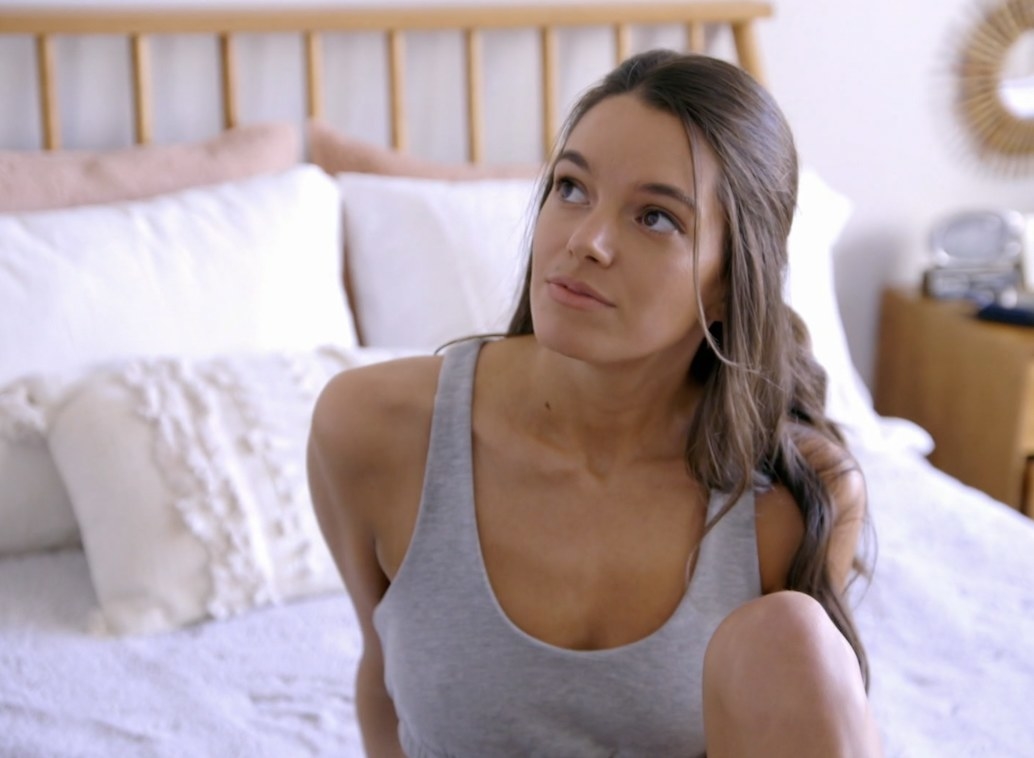 As for how much Scheana "went to bat" for Raquel this season, she said, "I just always thought she was such a good person with a good heart and was so sweet and so innocent, and oh my god, was I fooled."
When she was asked if she thinks Sandoval and Raquel are in love, she said no. "They're not in love. They're in this weird affair, infatuation. It's going to fade, it's not going to last, and from what I've heard, it's already very toxic."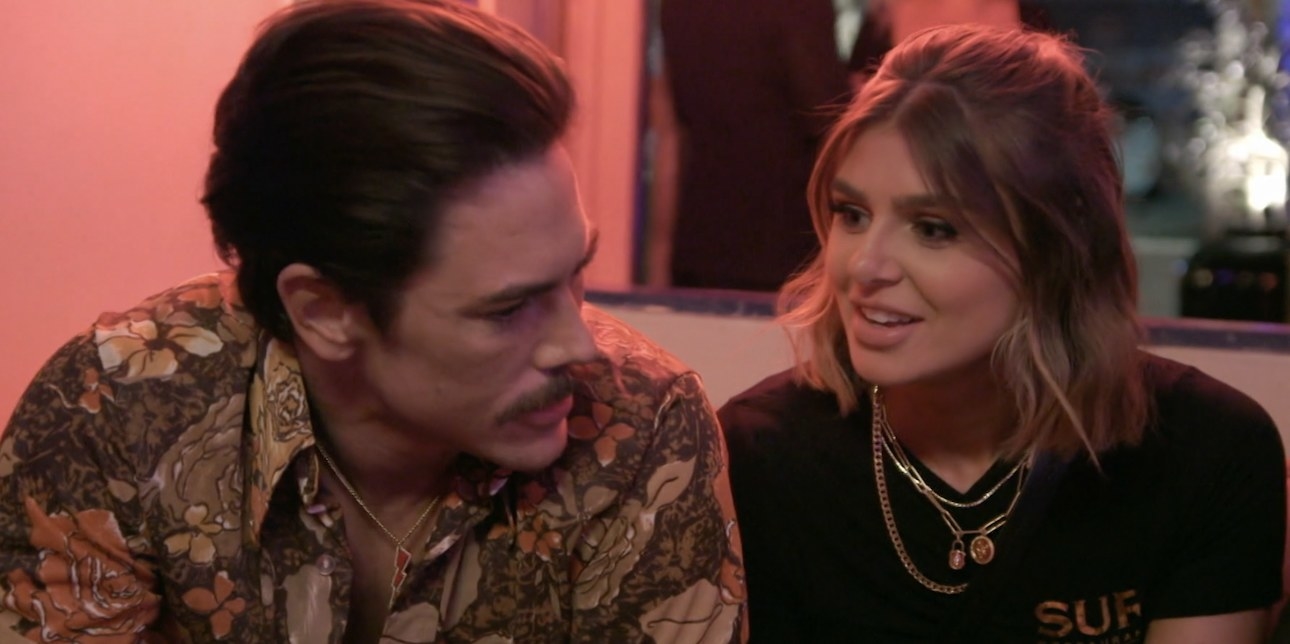 When Schwartz appeared on Watch What Happens Live a couple of weeks ago, he defended Sandoval and said that the "mob mentality" has been too much in response to the Scandoval. But Scheana said Sandoval and Raquel "deserve what's coming to them."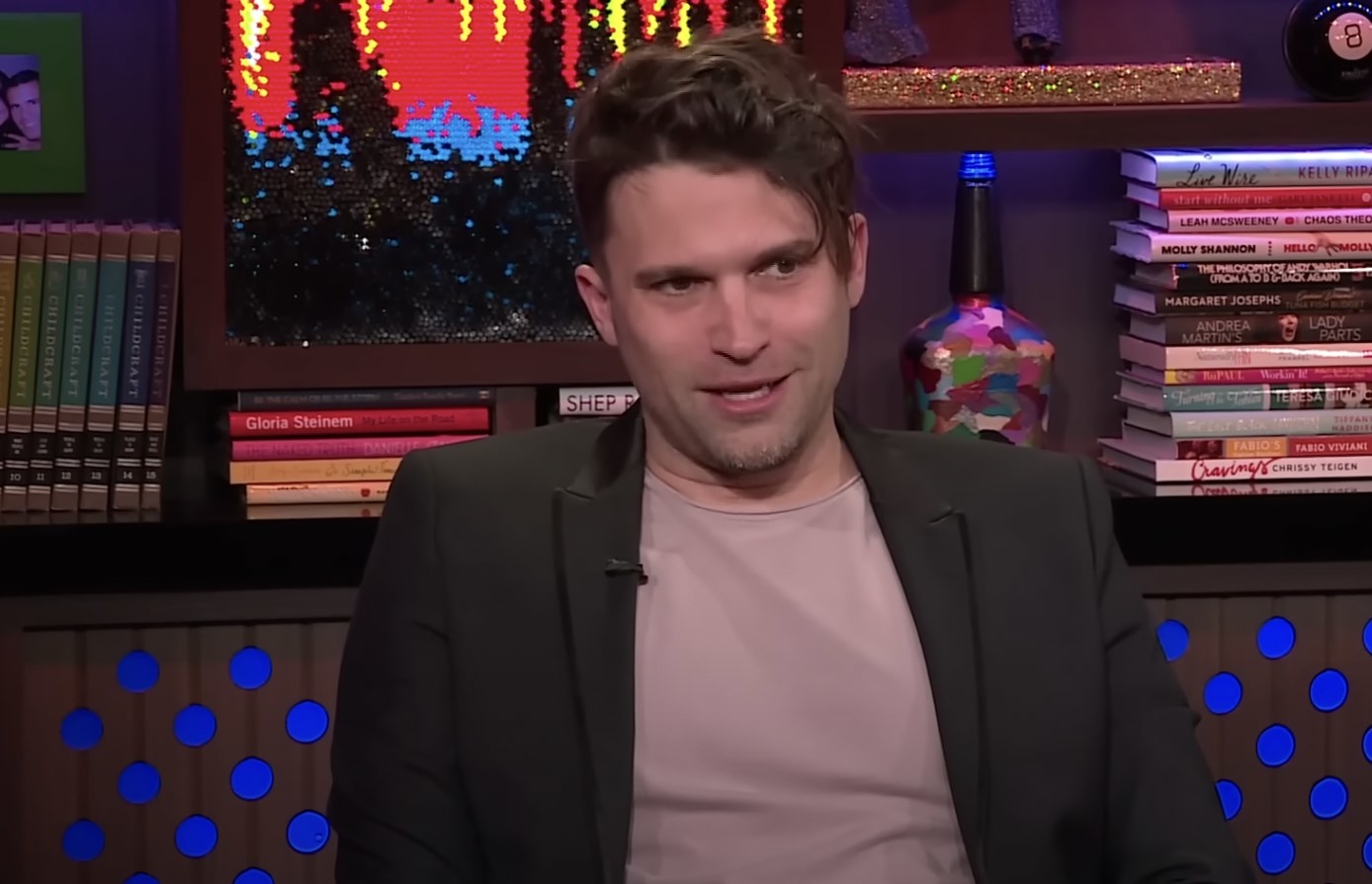 Scheana said she has no advice for Sandoval about earning redemption back in their friend group: "I don't think there's coming back from this." When Michael asked how she plans on continuing to film with Sandoval if there's really no coming back from this, she said, "They're gonna have their scenes, we're gonna have our scenes." Andy jumped in and said, "We're gonna figure it out like we always do."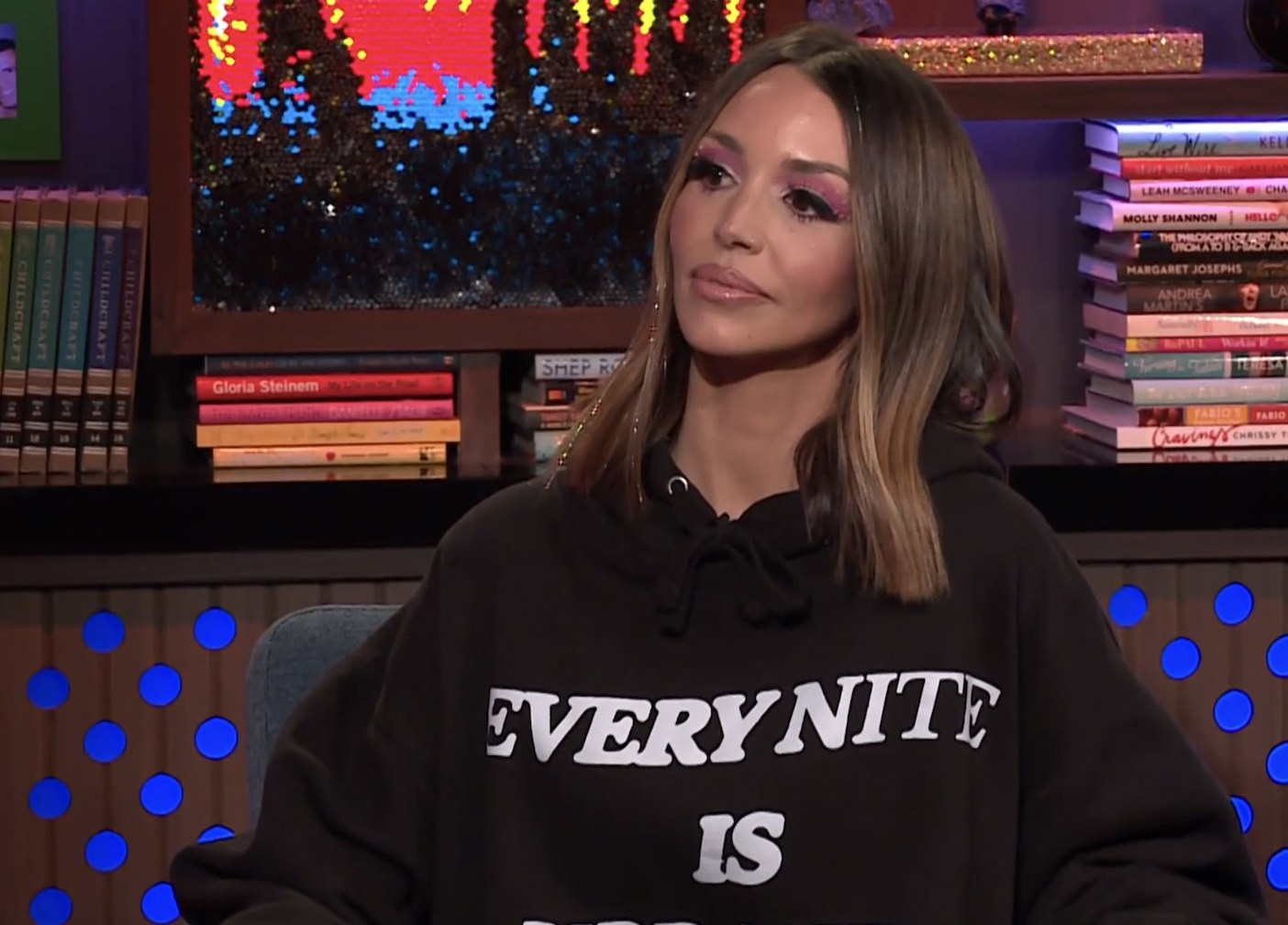 And if you still need to catch up on all the drama, you can watch all new (and old!) episodes of Vanderpump Rules and Watch What Happens Live on Peacock!