Robin Wright, who plays the iconic Claire Underwood on Netflix's House of Cards, recently spoke about how she had to fight for equal pay on the show.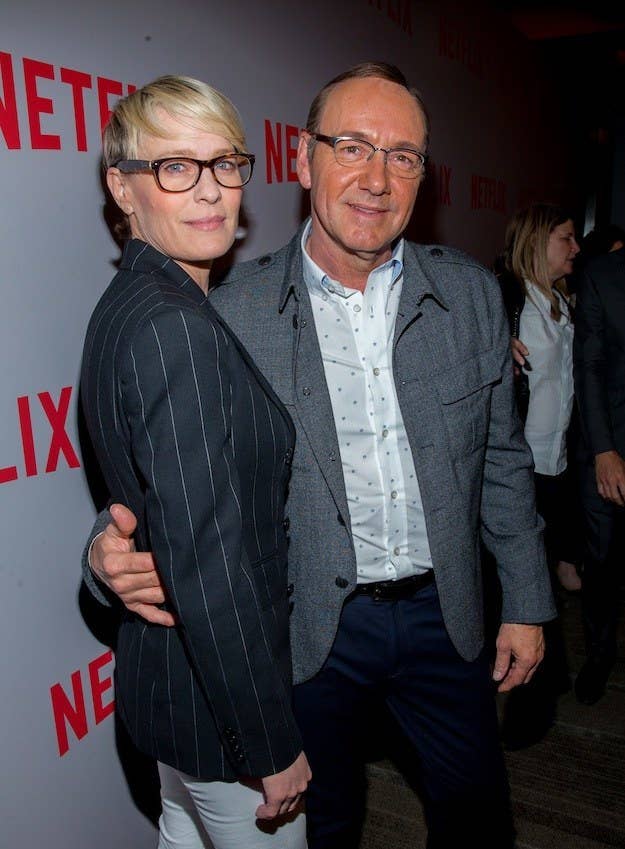 The actor discussed the issue while she was in New York City in conversation with the president of the Rockefeller Foundation, Judith Rodin. According to a press release from the foundation, Wright said, "The inequality, what women earn, 82% of what their male counterparts make kind of on an average. And you do have to shame and guilt them into it."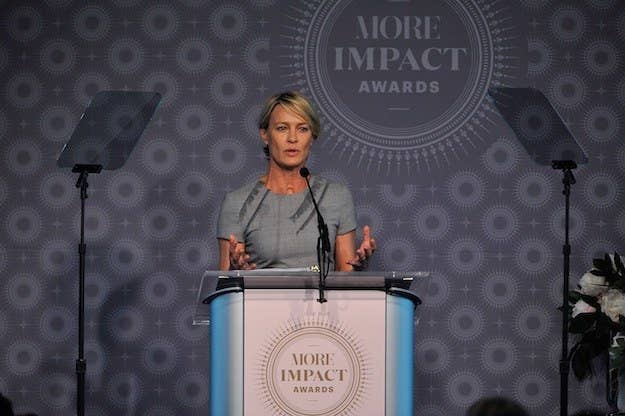 "I was like, 'I want to be paid the same as Kevin,'" she said. "It was the perfect paradigm. There are very few films or TV shows where the male, the patriarch, and the matriarch are equal. And they are in House of Cards."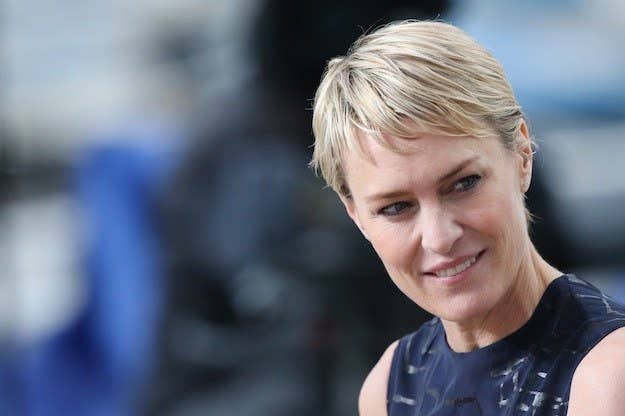 "I was looking at the statistics and Claire Underwood's character was more popular than [Frank's] for a period of time," Wright continued.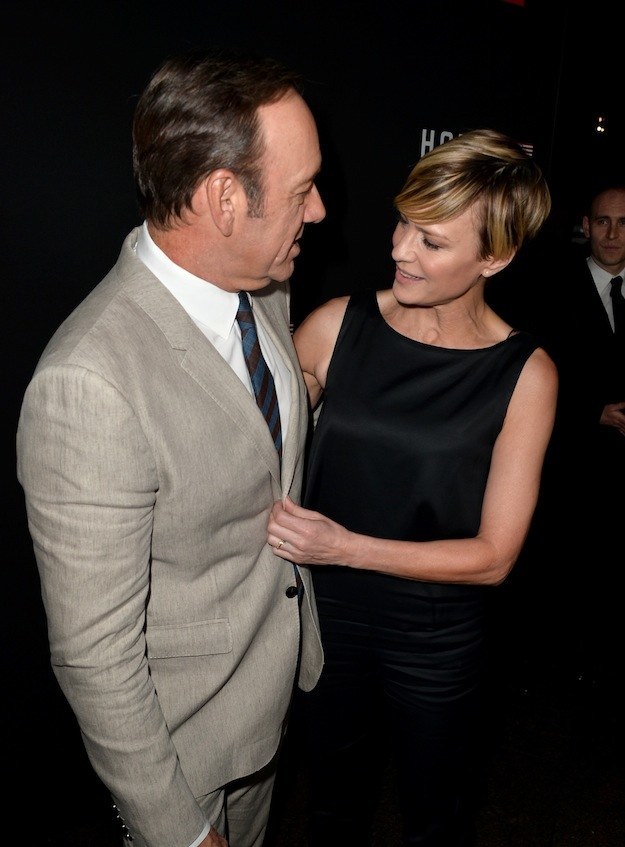 "So I capitalized on it. I was like, 'You better pay me or I'm going to go public.' And they did."
Netflix told BuzzFeed News it had no comment, and Kevin Spacey's publicists told BuzzFeed News that Spacey thinks it's amazing and well-deserved! And he's honored to be a part of a show that supports equal pay for women.