And everyone's favorite fictional ladies of Monterey are back together! Zoë Kravitz, Reese Witherspoon, Laura Dern, Shailene Woodley, and Nicole Kidman have posted lots of adorable photos while filming.
There's also a new addition to the bunch: In January, HBO announced Meryl Streep had joined the cast as Mary Louise Wright, the mother of Perry Wright (Alexander Skarsgård).
Offscreen, the actors seem to be getting along famously.
But the most iconic picture to come from the set of BLL Season 2 so far is this paparazzi photo of Reese Witherspoon throwing an ice cream cone at Meryl Streep.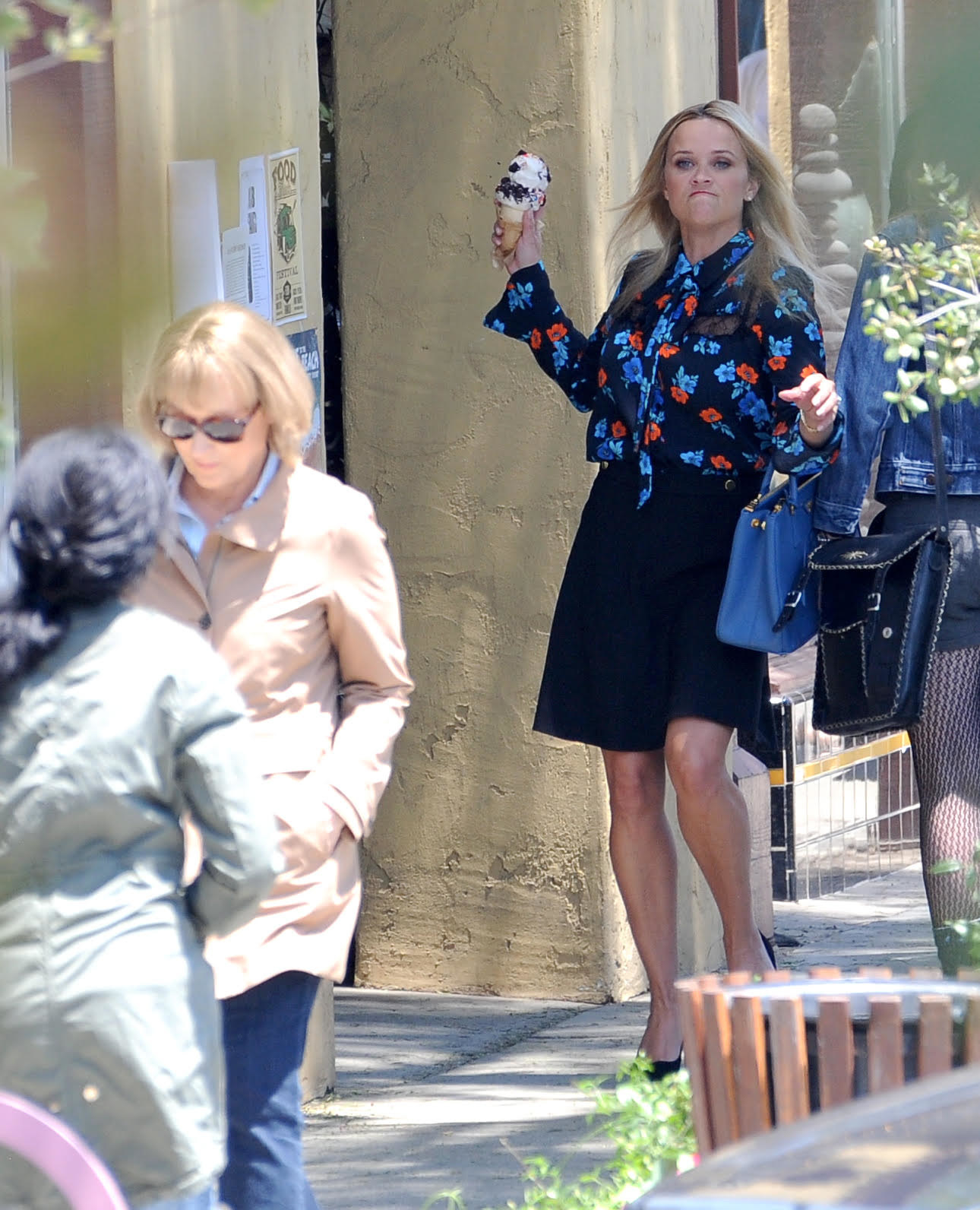 Yes, you read that correctly: Reese Witherspoon is throwing an ice cream cone at MERYL STREEP.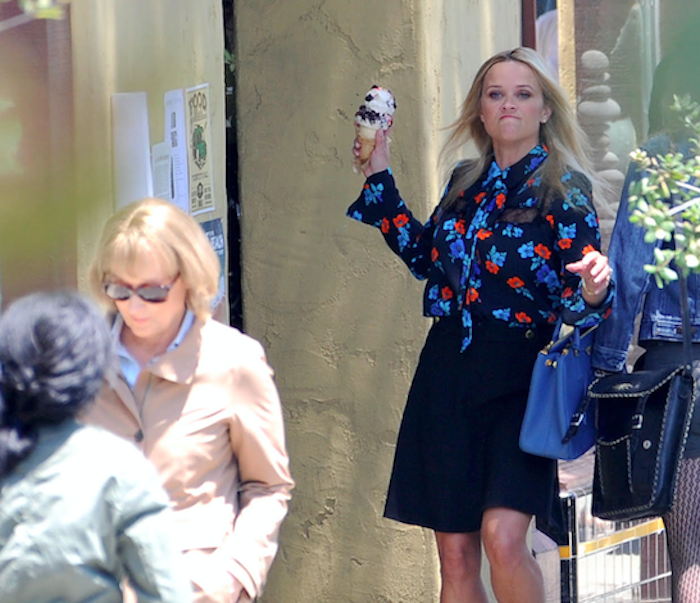 A lot of people found the picture hilarious.
Witherspoon even weighed in on the photo by responding to someone on Twitter and saying, "Oh Matt! No need to pray. I got her!"
Can't wait to see what this next season has in store!