Last night at the ESPYs, Carmelo Anthony, Chris Paul, Dwyane Wade, and LeBron James kicked off the awards show by delivering a message about gun violence and racial justice.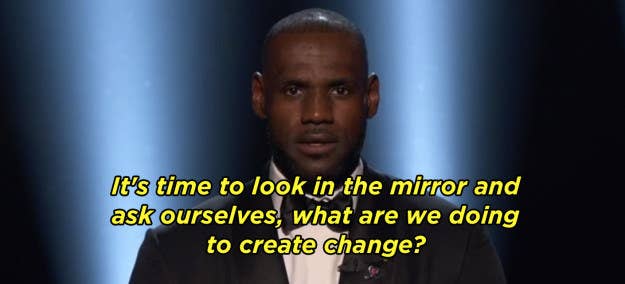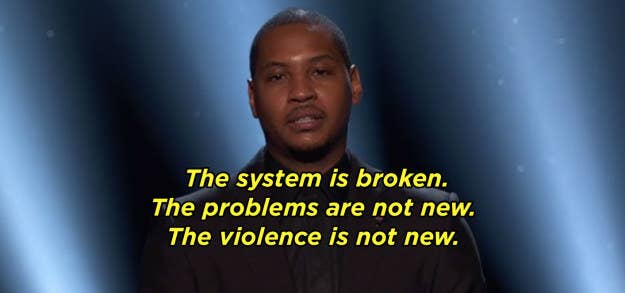 And asked their fellow athletes to join a legacy of past professional athletes who were active in social justice.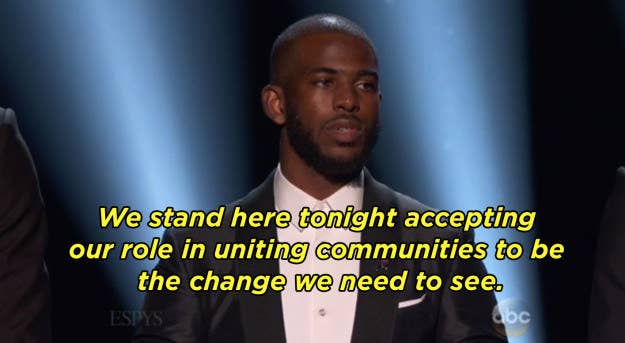 It was incredibly powerful.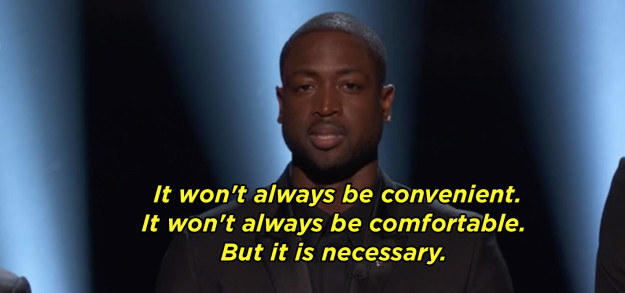 And apparently the four NBA players came up with the idea all on their own.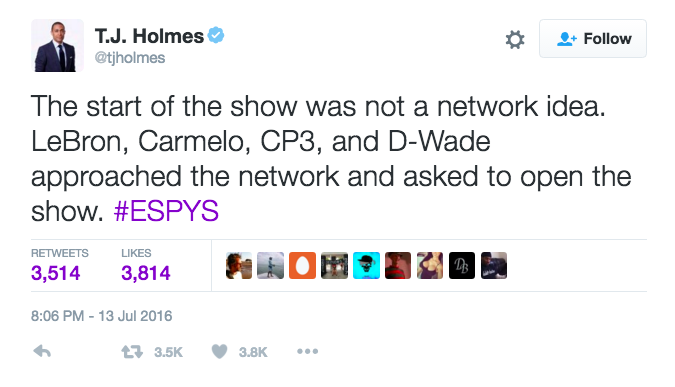 A lot of people on the internet loved their speech.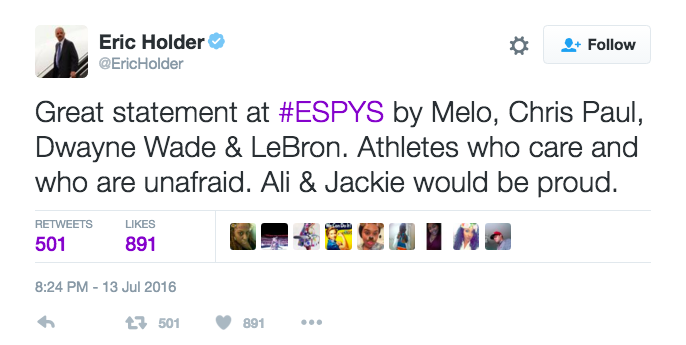 And were moved by their passionate words.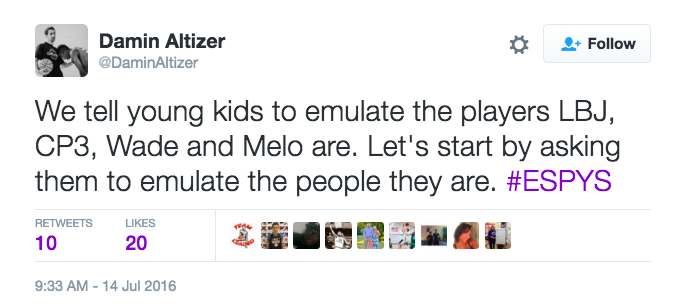 Overall, it was a great success.