The Next Season Of "Orange Is The New Black" Takes Place Over The Course Of Three Days
"It will be very detailed, very intense, and you better get ready," Danielle Brooks said.
Danielle Brooks graced the red carpet for the 2017 SAG Awards on Sunday and when she stopped to speak to E!, she revealed some news about Orange Is the New Black Season 5.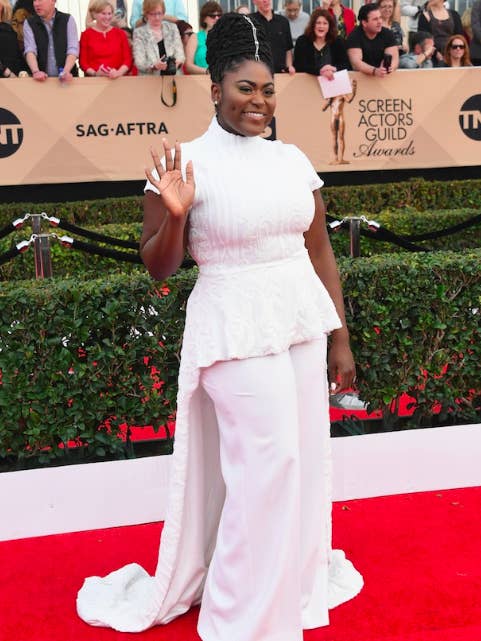 Brooks said the upcoming season of the Netflix original series takes place "over the course of three days."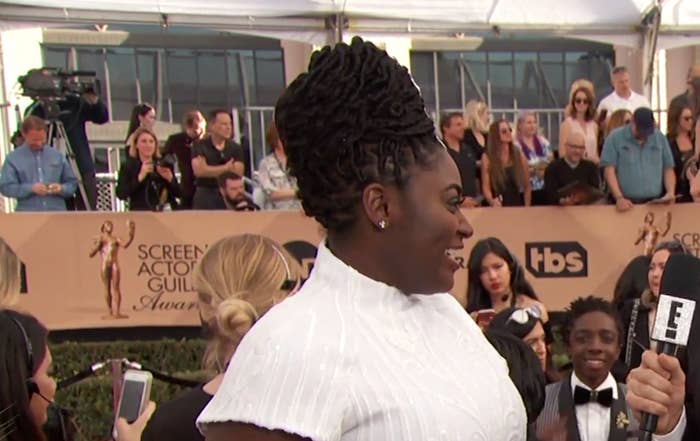 "Get your popcorn, your tissues, everything."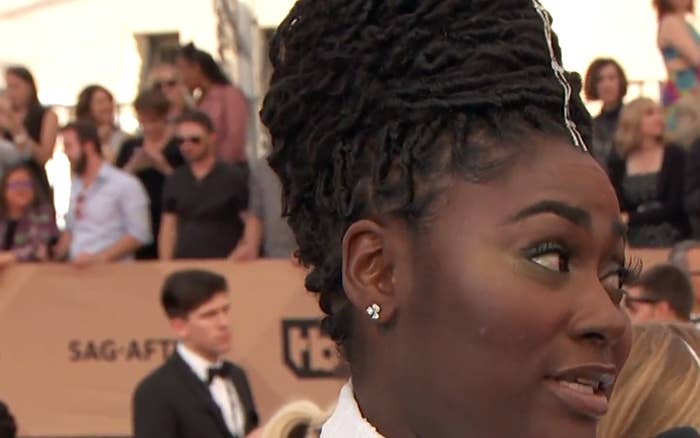 The actor also talked about why OITNB, which won the SAG award for Outstanding Performance by an Ensemble in a Comedy Series, connects with so many people.
"I think that people see themselves, regardless if you're a male or female, gay, straight, whatever religion you are. Whatever color you are, you can relate to someone in that story, and it's so truthful, and I think that's why people relate. I'm glad that I'm a part of it, telling this story with all these girls, which you'll see today. They're all here. We rolling deep. I love being a part of Orange Is the New Black."
She doesn't know specifically when Season 5 launches, "but sometime in the summer," she said. And it can't come soon enough!