And in a promo scene between Lorelai (Lauren Graham) and Rory (Alexis Bledel), the ultimate mom-and-daughter duo have a conversation about whether Amy Schumer would like Lorelai or not.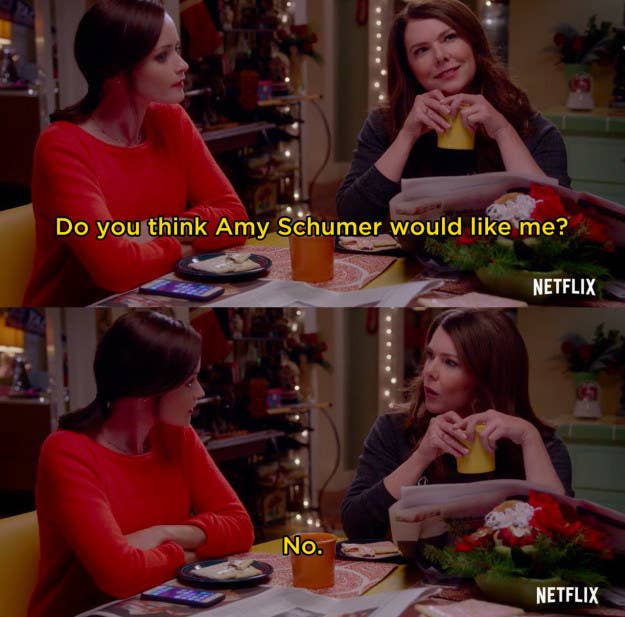 And then things take a turn, as they do whenever these two start chatting, and Lorelai and Rory end up discussing Amy Schumer's interest in water sports.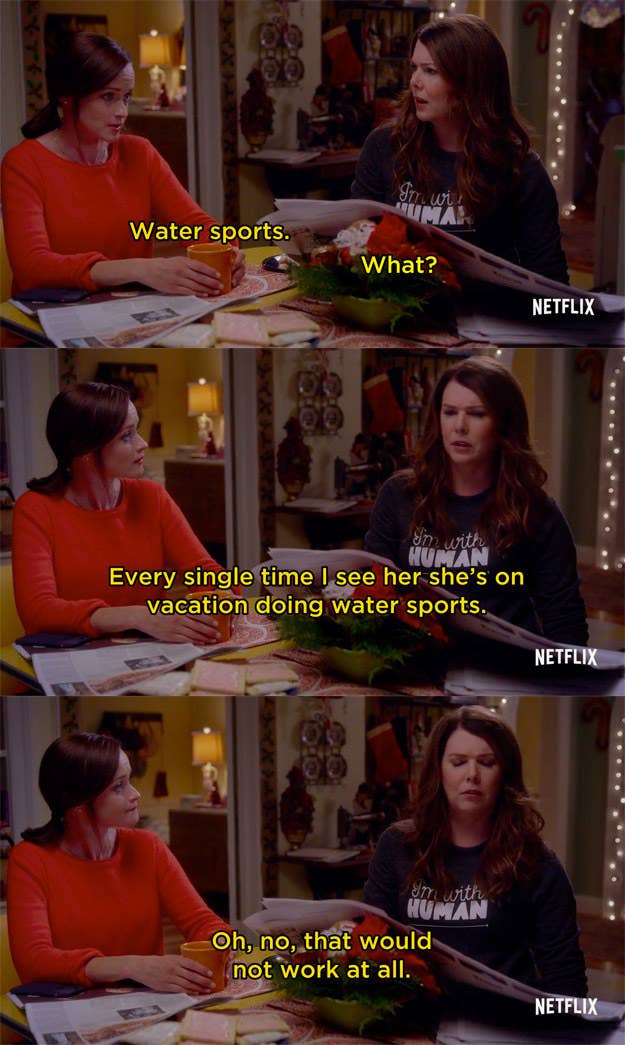 As if all of this brand-new information about Gilmore Girls isn't enough...
And apparently she isn't ~actually~ that interested in water sports.