Octavia E. Butler (June 1947– February 2006) was a notable science-fiction author who published titles like Kindred and the Parable series.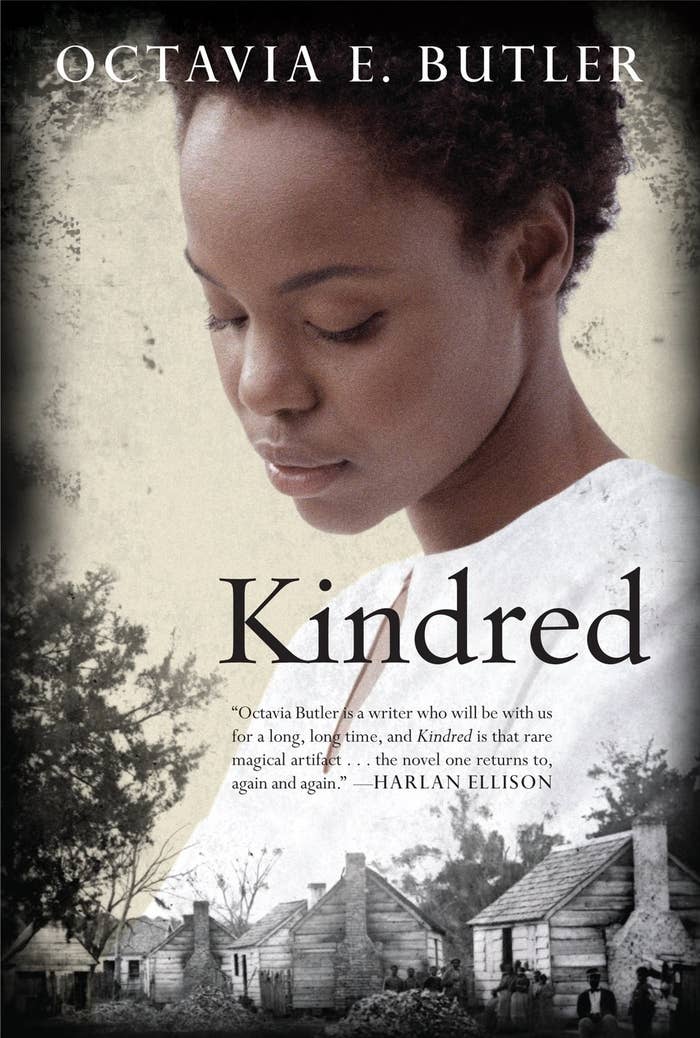 The Huntington Library in Los Angeles is in possession of Butler's papers, and in time with the 10th anniversary of her death they're launching a series of events in her honor.
Yesterday, the library shared this photo of the back of one of Butler's notebooks on their Instagram. It's an inspirational, handwritten note the author wrote to herself.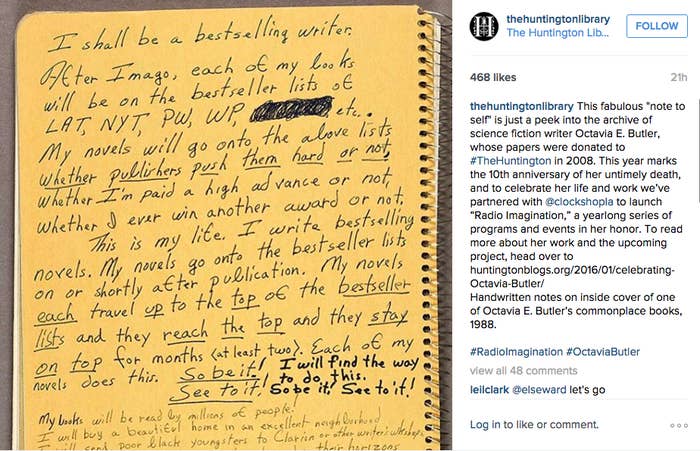 Talk about speaking something into existence.