When fans of Gilmore Girls found out that the show is being revived for four new 90-minute episodes on Netflix, they had one important question: Is Melissa McCarthy, who played the iconic Sookie St. James, going to be a part of it?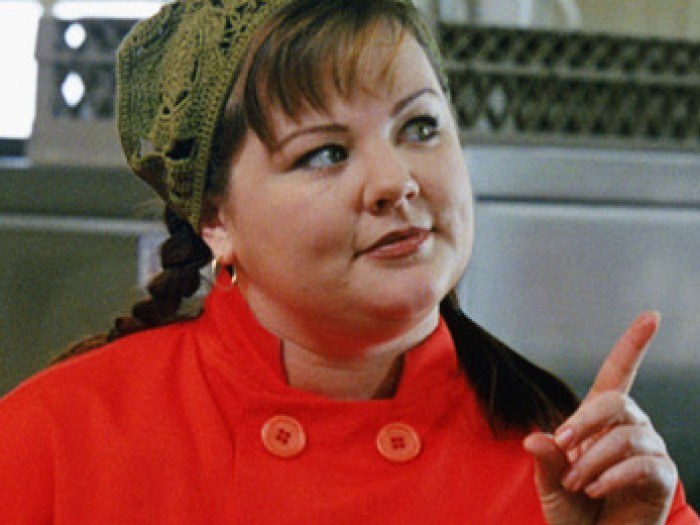 In February, McCarthy said that she wasn't asked to come back to Stars Hollow.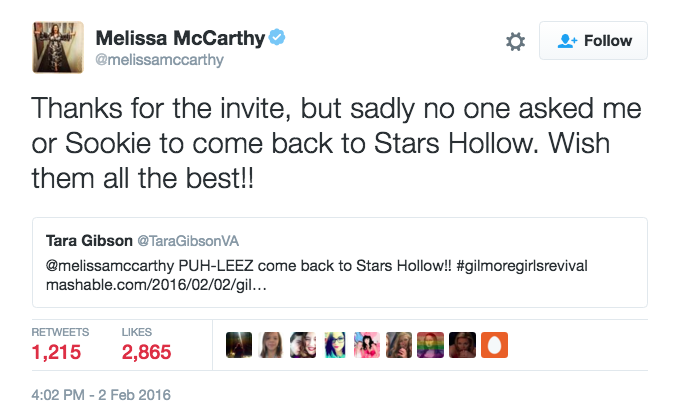 Amy Sherman-Palladino, the show's creator, told TVLine that she assumed McCarthy "simply wouldn't have that sort of time. But she continued, "If she has a spare moment to run over, we would be totally game."
"But the thing I have said [to her team] is, 'Look, if Melissa is available and has an afternoon free, I'll write her a scene.' Melissa was one of us. If she has a spare moment to run over [to the set] — even if for just a cameo — we would be totally game. And if it's a last-minute thing, I would write her in and we would figure it out. That's the way we left it."
Now, in a recent interview with Refinery 29, McCarthy confirmed once and for all that she's not going to be a part of the new Gilmore Girls episodes that are coming to Netflix later this year.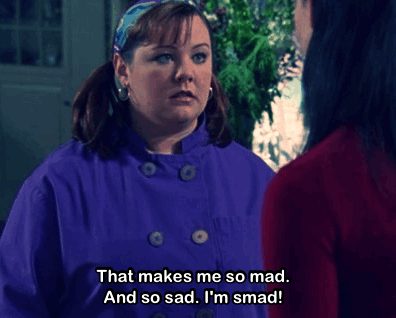 The actor was asked, "As a fan of Gilmore Girls, I would be remiss if I didn't ask if things may work out and an appearance in the reboot is going to happen?"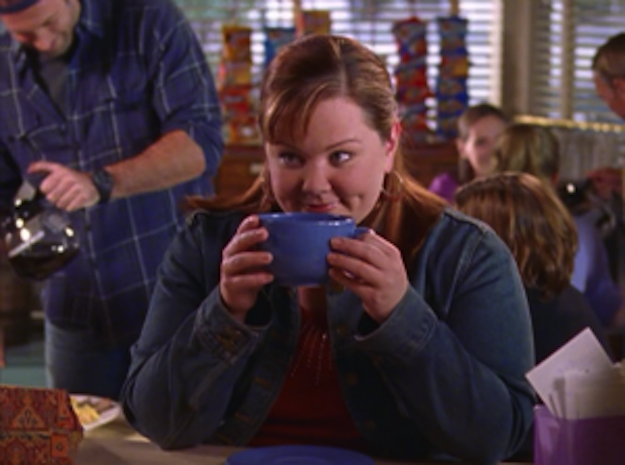 And she replied:
"It's not. They didn't ask. And once this came out, because people were starting to say, 'Oh, you won't do it. You're too big and busy now.' I was like, 'No. No one invited me to the party. I didn't get a single call.' And then after that, it was kind of, 'Well, she'd like to do it, you guys can call us.' I have to call and ask? And now I can't make it happen. I thought it was the strangest thing. I am really proud of that show. I can't wait for my kids to see it."