Simone Biles Says Michael Phelps Taught Her How To Stack Her Medals
Goals AF.
Simon Biles has completely shined throughout the entirety of the 2016 Olympics.
Not only did the 19-year-old win four gold medals and a bronze during the games...
...but she also made this important statement about her role in Olympic history: "I'm not the next Usain Bolt or Michael Phelps. I'm the first Simone Biles."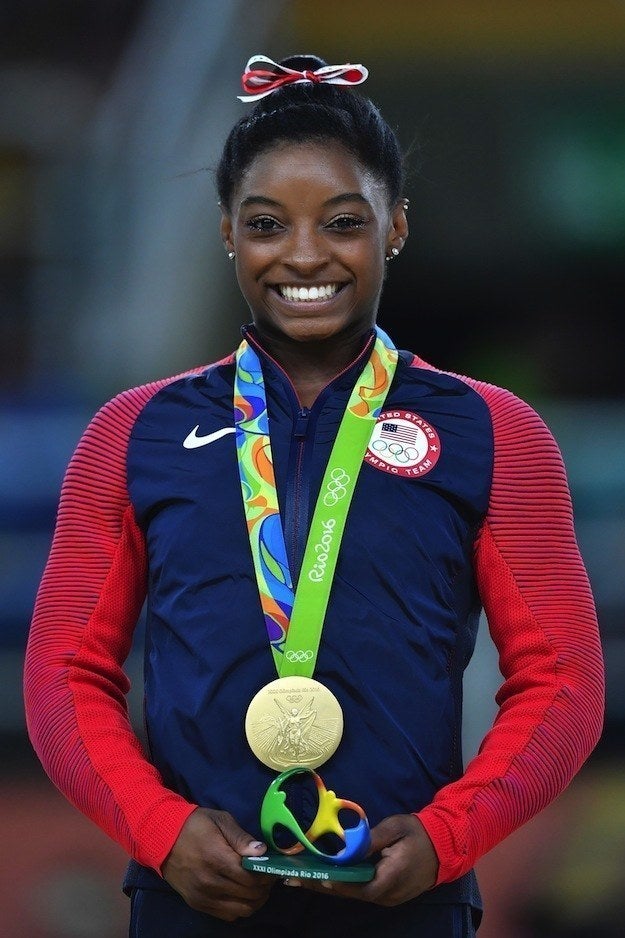 Last week, Biles and Phelps appeared together, along with swimmer Katie Ledecky, on the cover of Sports Illustrated.
And on Sunday, Biles shared this epic tweet:
Everyone LOVED it, because of course.
Slaaaaaaay, Simone!