This week, Margaret Atwood participated in the #TwitterFiction festival and wrote an original short story, "FILM PREVIEWS ON A PLANE: THE HELPFUL SUMMARIES," while she was traveling on a plane.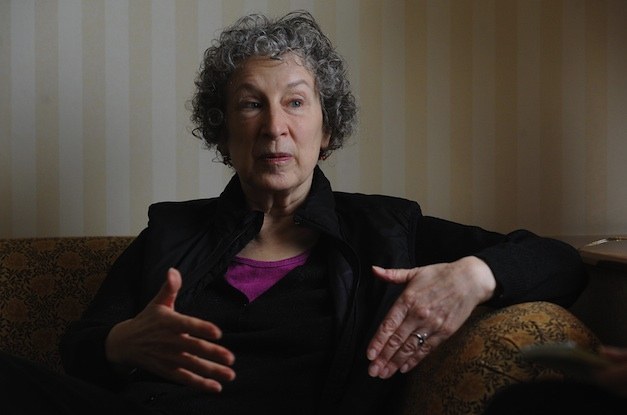 The author explained in an introductory tweet that she wrote this found object story "made of the descriptors culled from previews of plane movies."
And here it is:
Atwood even humorously described when she took quick breaks from writing.
(And if anyone deserves a cup of decent coffee...it's Margaret Atwood.)
Now back to FILM PREVIEWS ON A PLANE:
Seriously, these writing breaks became just as important to the story as every other tweet.
~ The End ~
After she was done writing, Atwood asked readers to write stories of their own with her found phrases.