On Monday, Kylie Jenner is going to be on The Ellen DeGeneres Show talking about things like Caitlyn Jenner, Tyga, and getting bullied.
In a clip for the show, Ellen asked Kylie if she likes "Caitlyn better than Bruce," and the 18-year-old said yes.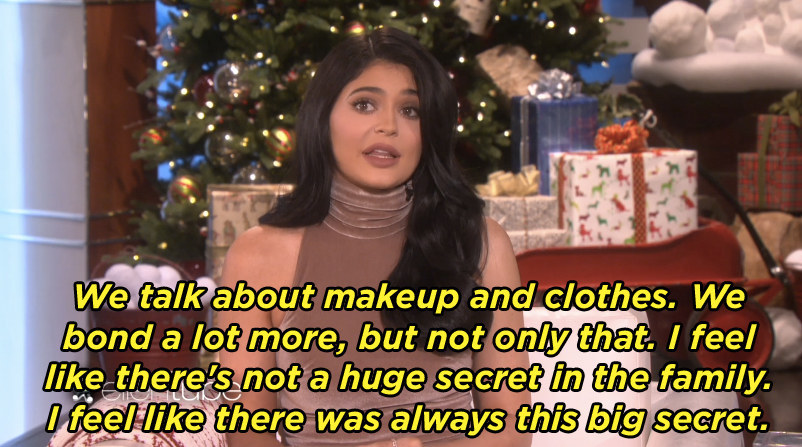 Kylie was extremely supportive of Caitlyn. "She's really living her authentic true self and I feel like that's awesome," she said.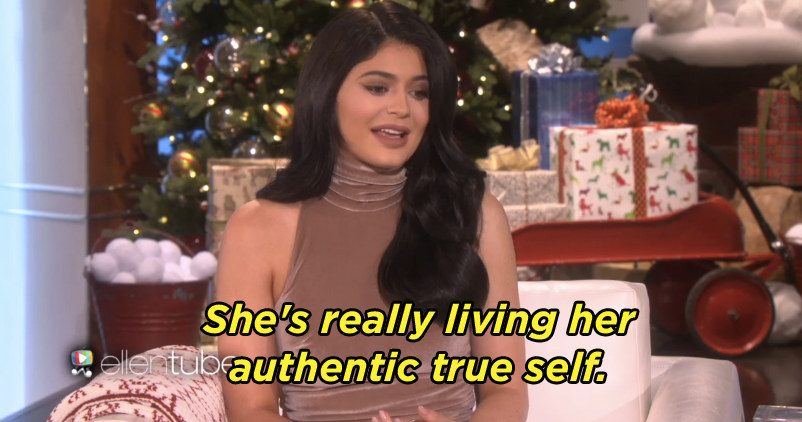 She explained that she's "known for a while that there was something, but it was never talked about."
Ellen also told her that while people assume young people are more accepting, it can still be difficult because she's "grieving losing a dad."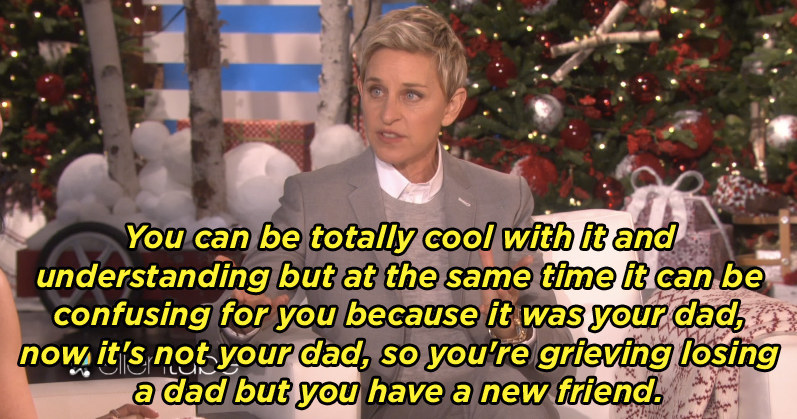 And Kylie took the opportunity to clarify that Caitlyn is "the same exact person."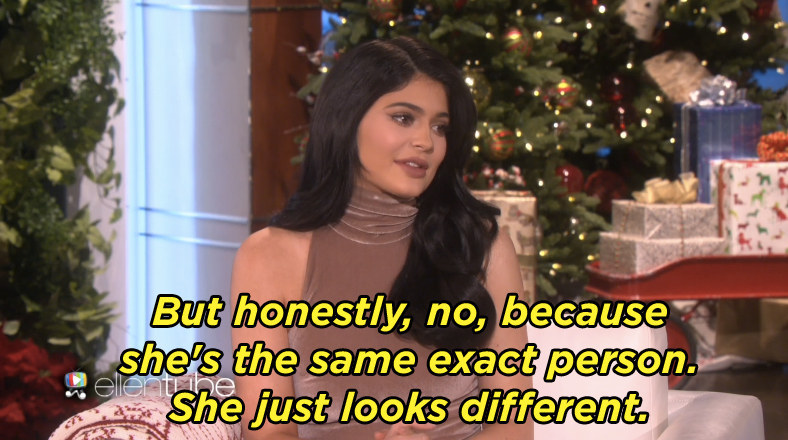 You can watch the full clip from The Ellen DeGeneres Show here: