Kevin Durant of the Oklahoma City Thunder is at the Super Bowl tonight.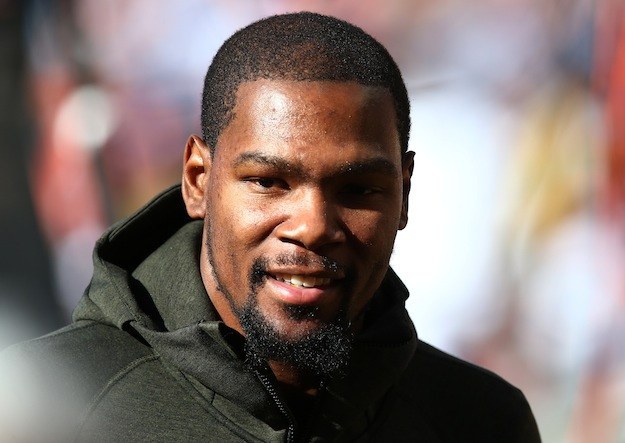 But the NBA star isn't just there as a spectator or a fan.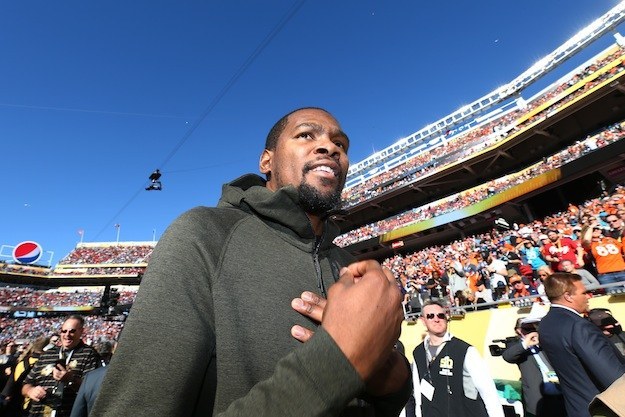 Durant is officially photographing Super Bowl 50 on the sidelines for The Players' Tribune.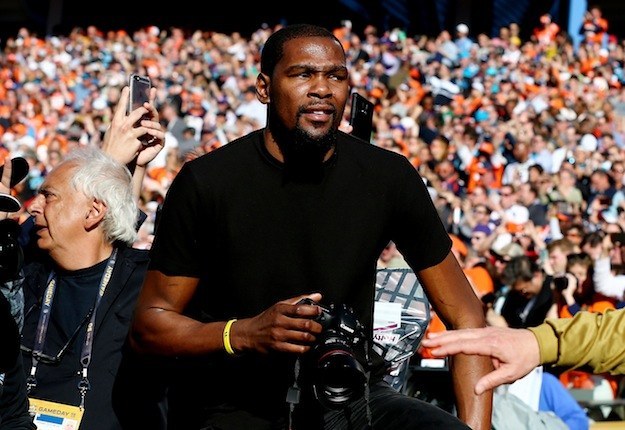 Yesterday, KD put up 40 points against the Golden State Warriors.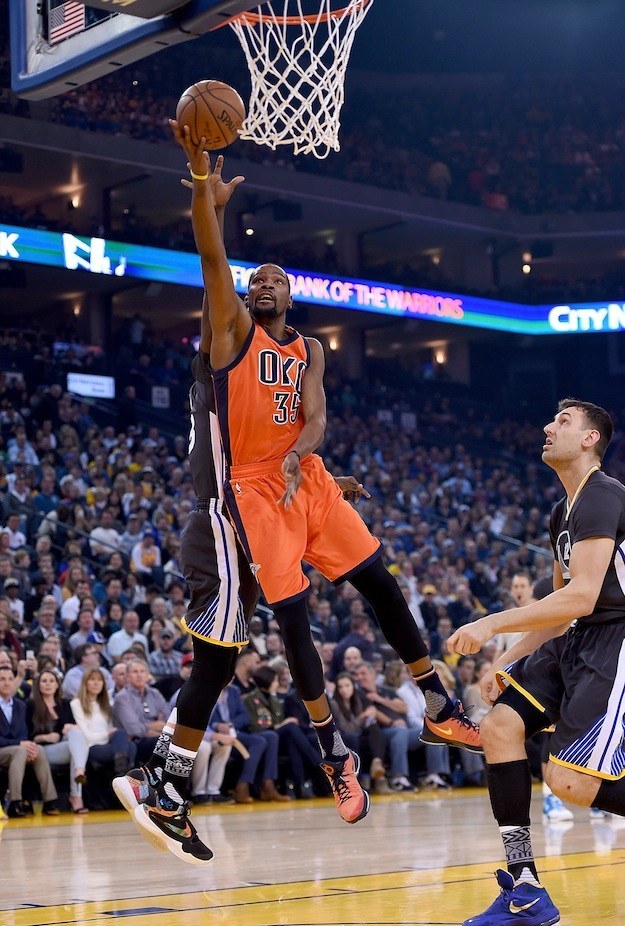 And today, not too far from Oracle Arena, the man is sitting on the sidelines at the Super Bowl, putting his photojournalism skills to the test.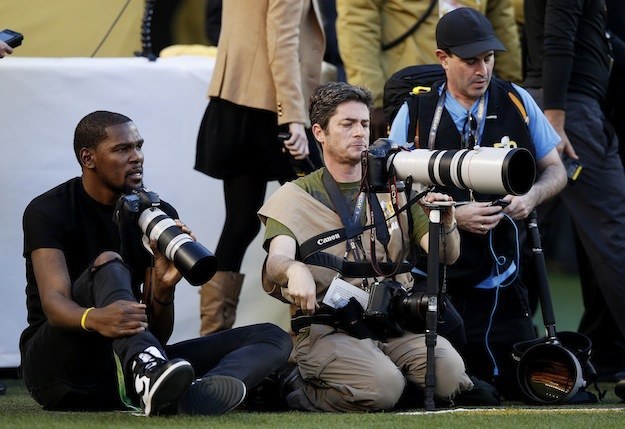 Lookin' like a pro!
If that whole basketball thing doesn't work out, it looks like Durant has another career he can fall back on.
Can't wait to see the game from his perspective!