Last night was Kobe Bryant's last game ever in the NBA.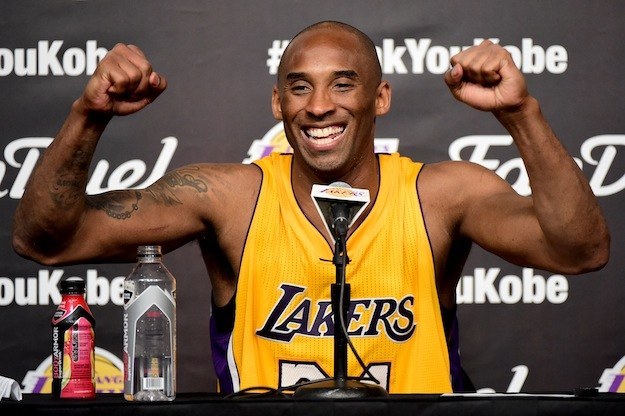 Everyone in attendance at the Staples Center in Los Angeles was in major celebratory mode.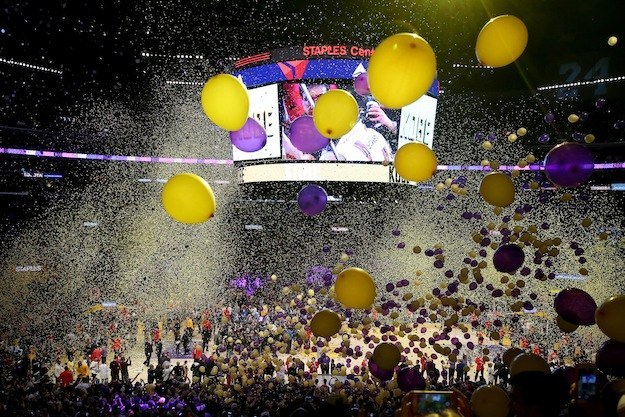 Everyone including Kanye West!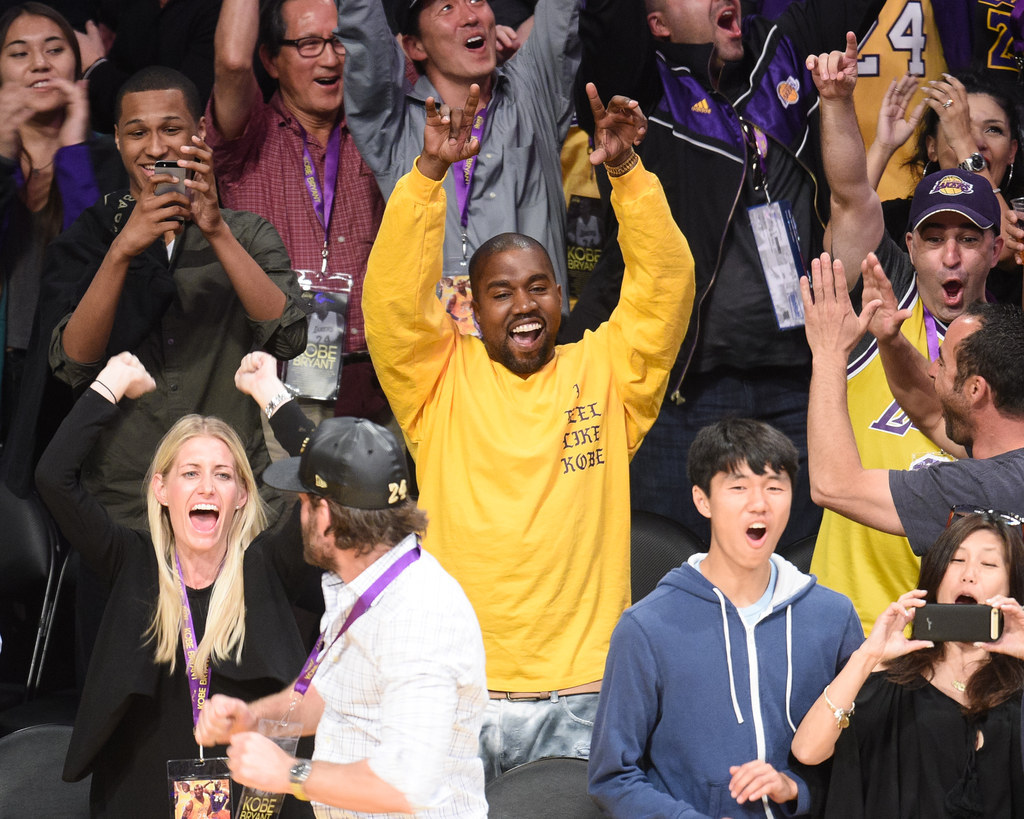 Don't worry — not smiling makes him smile.
The rapper showed up to this iconic moment in basketball history.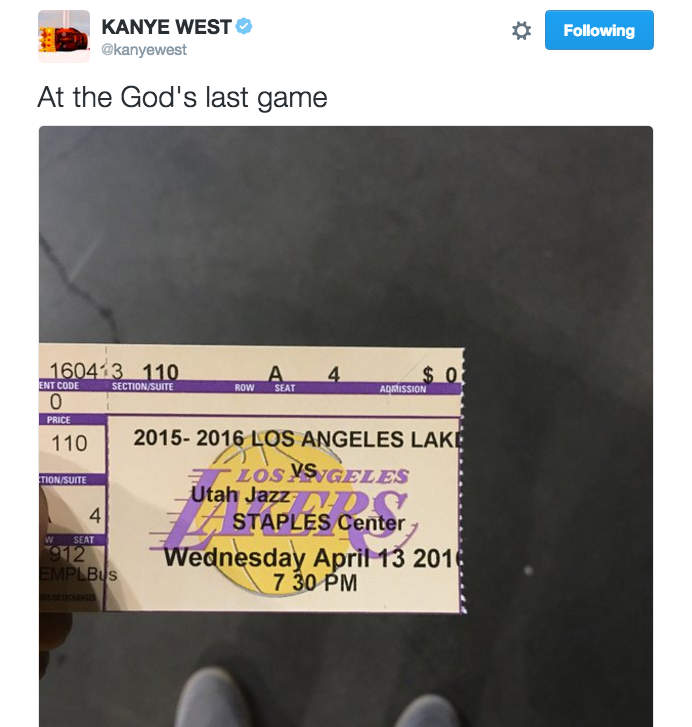 (It looks like he paid a staggering $0 for his ticket.)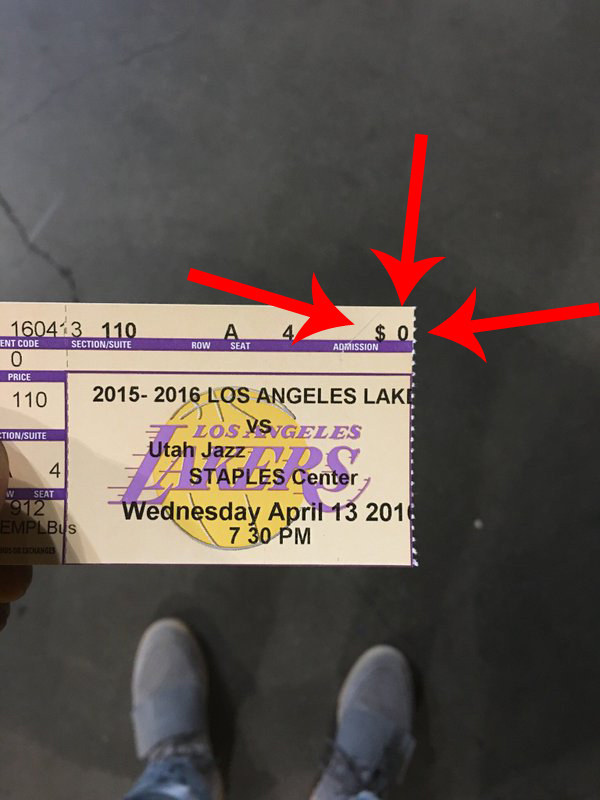 And Yeezy also wore a customized "I feel like Kobe" T-shirt, modeled after his own "I feel like Pablo" merchandise.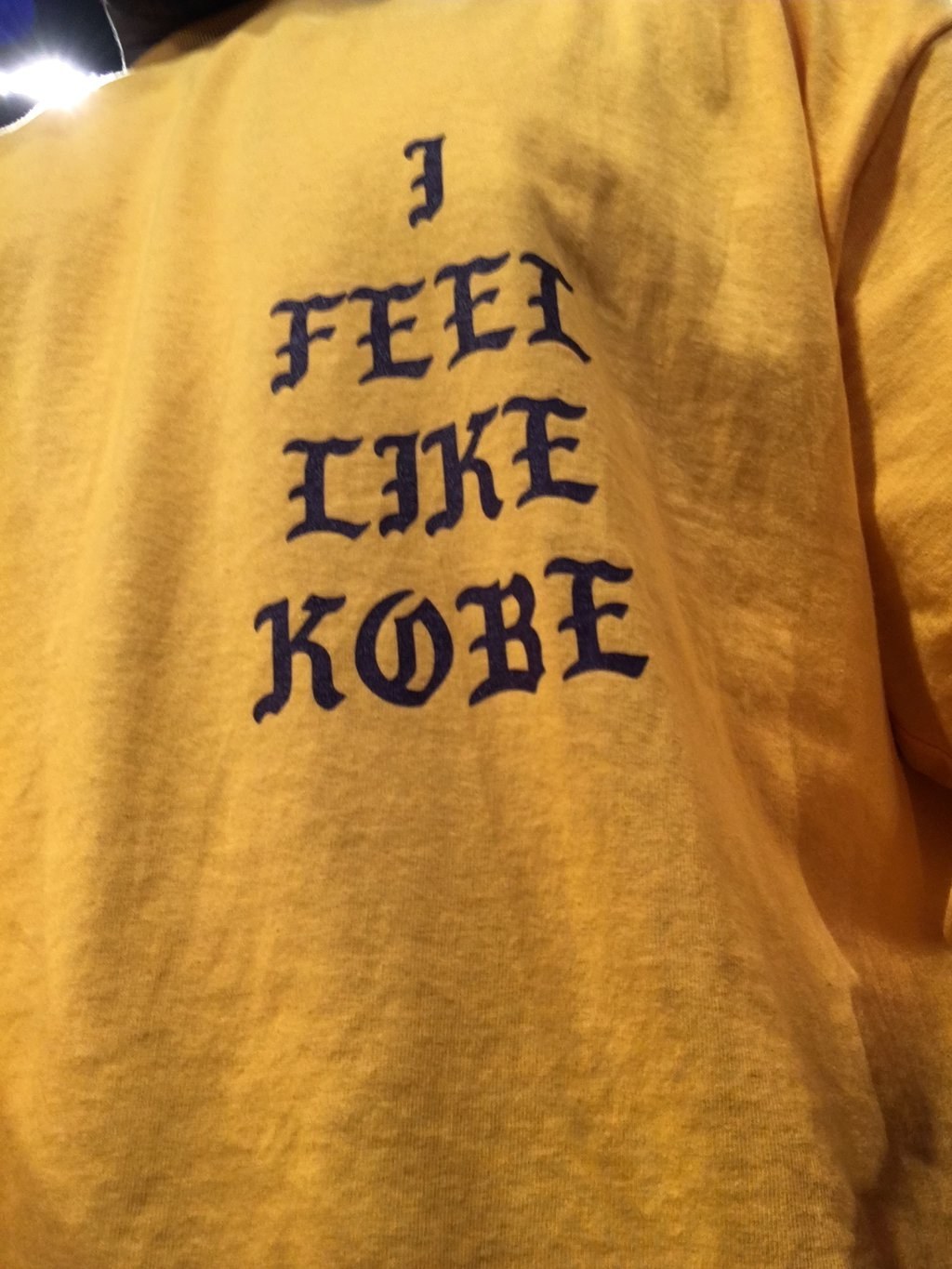 He went ALL out.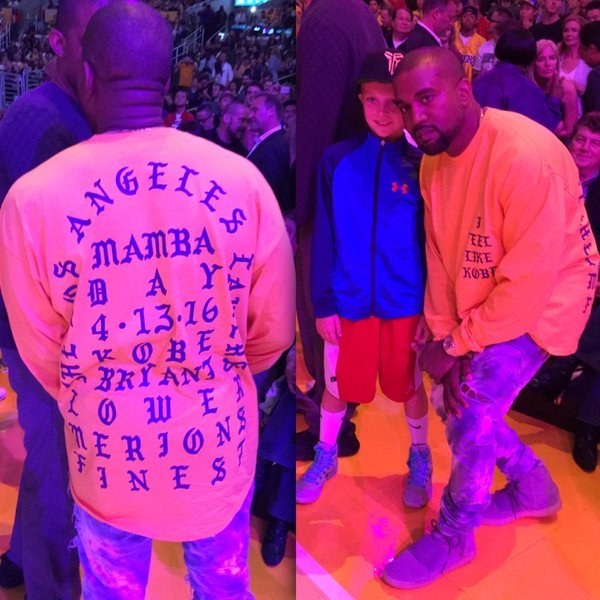 Jay Z approved.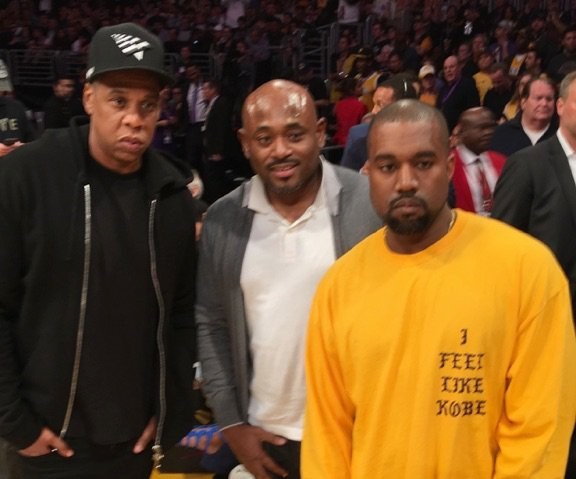 Kanye also hung out with his kind-of-brother-in-law-ish friend, Lamar Odom, at the game.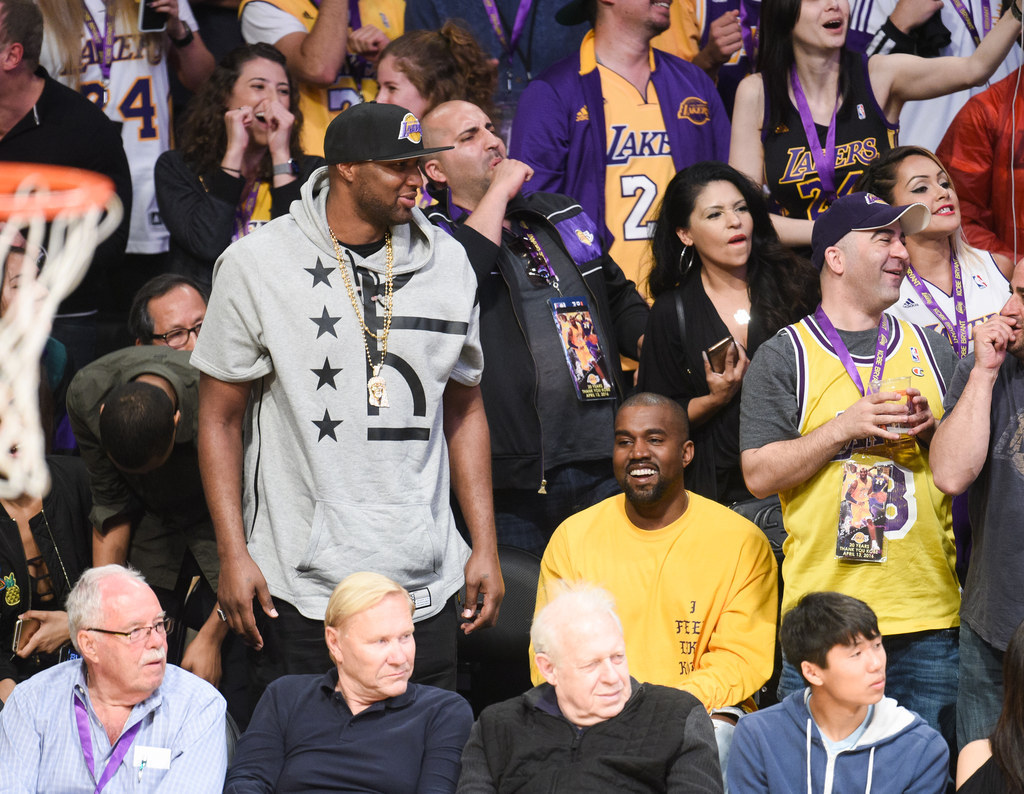 Ah, the beauty of fandom.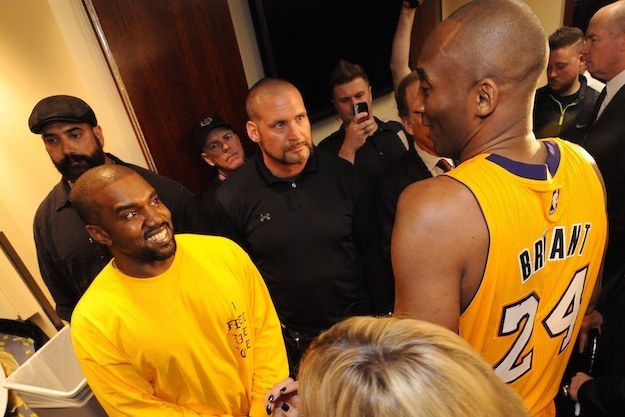 😊 😊 😊