Kanye West's fashion show sold out Madison Square Garden yesterday in New York City.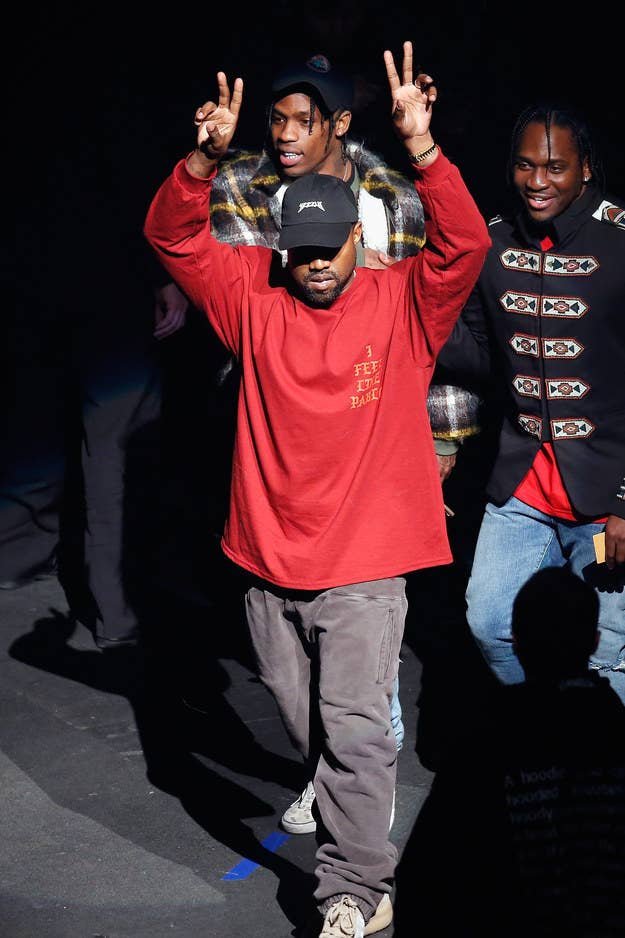 It was quite the event — just ask Anna Wintour.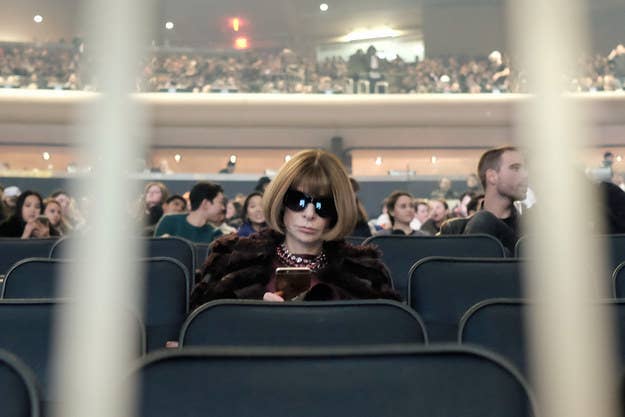 Among the other thousands of attendees, there were reportedly hundreds of models and extras featured in the show.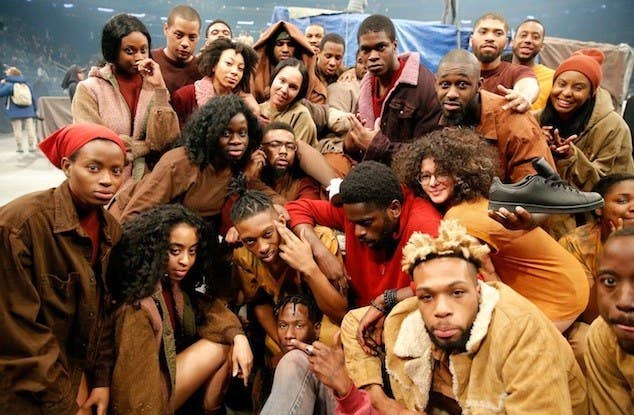 They apparently had an exhaustive list of rules, like "No fast movements," "No slow movements," "Do not act cool," and "You are a picture."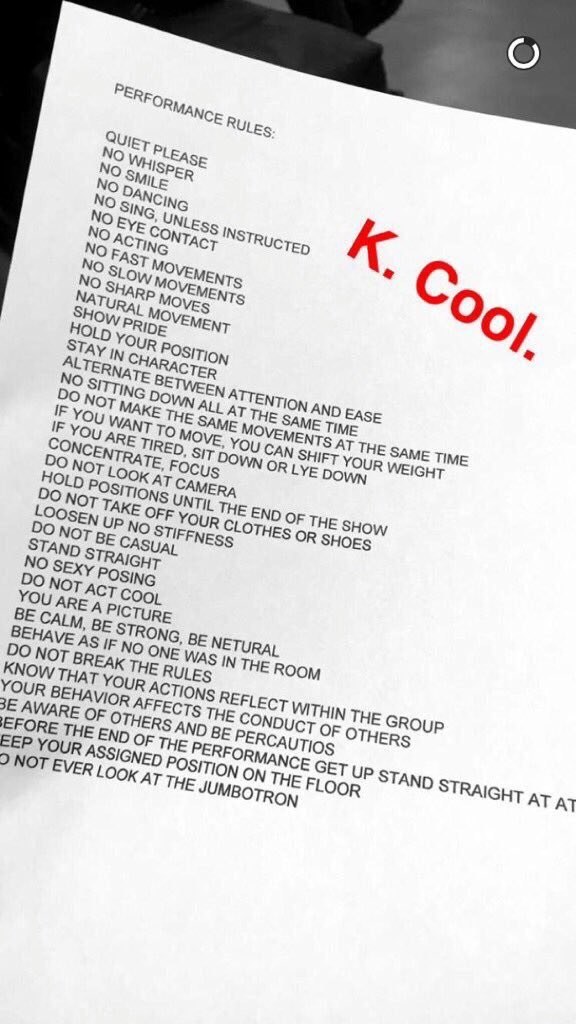 And, according to an anonymous account from one of the models that was published in Jezebel, they were paid $100 for a 10-hour work day.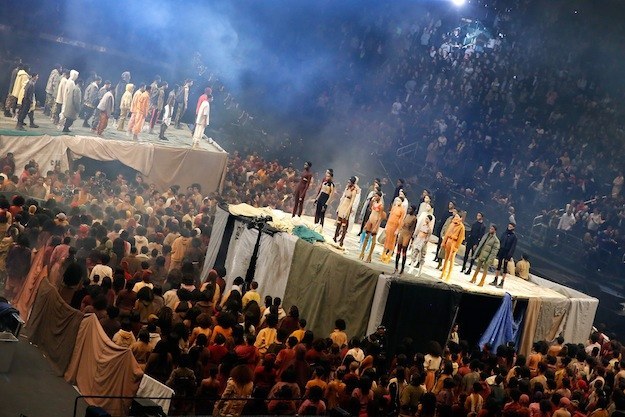 "When my friend didn't get chosen, I was like, I'm not going; 10 hours for 100 dollars isn't worth it," the model wrote.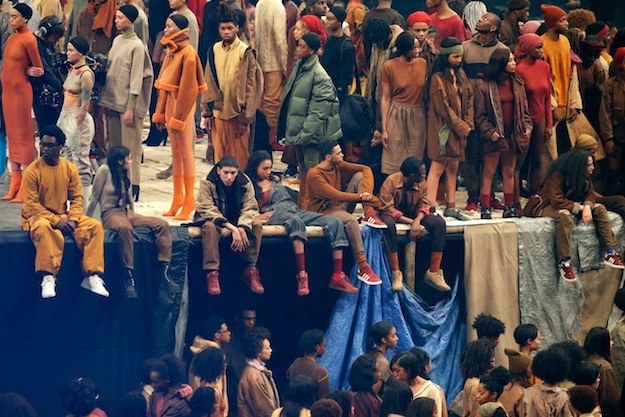 Someone else claiming to be an extra in the fashion show posted a photo of himself on Instagram with this caption, saying he didn't get paid at all.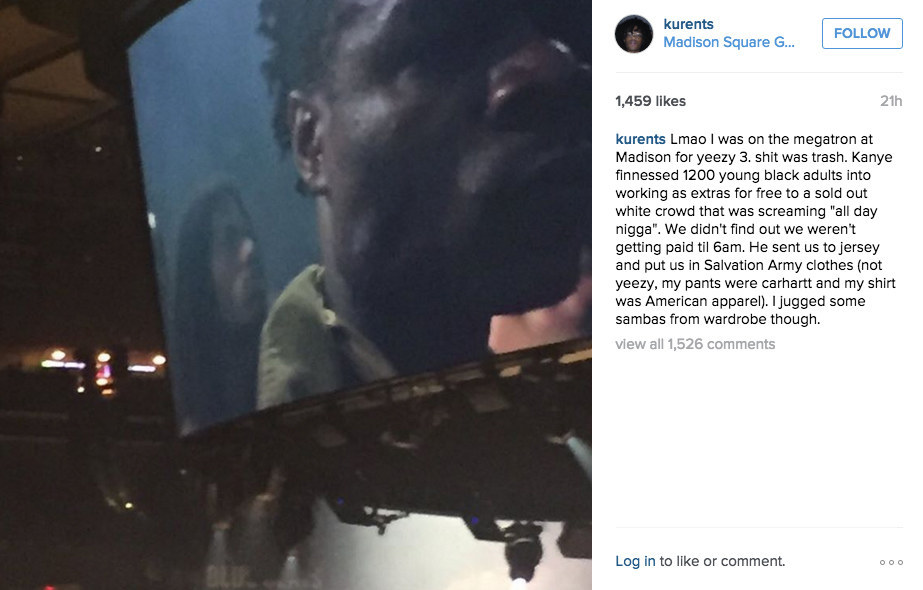 A representative for Kanye told BuzzFeed that every single extra was paid. They would not confirm or deny the exact amount.
Here's the full statement provided to BuzzFeed:
A professional casting company was hired to manage the process. Extras were paid and meal tickets given as promised regardless if they were used in the actual show or not. Although the predominance of the cast members were thrilled to be involved, the days were long and the harsh weather conditions were challenging for all. Kanye is incredibly grateful to everyone who dedicated their time and worked tirelessly to help bring his vision for YEEZY SEASON 3 come to life.