Kanye Tweeted A Picture Of The Kardashian-West Family On Christmas Eve
Merry Yeezmas!
On Christmas Eve, the Kardashian-Jenner family threw their epic annual holiday bash.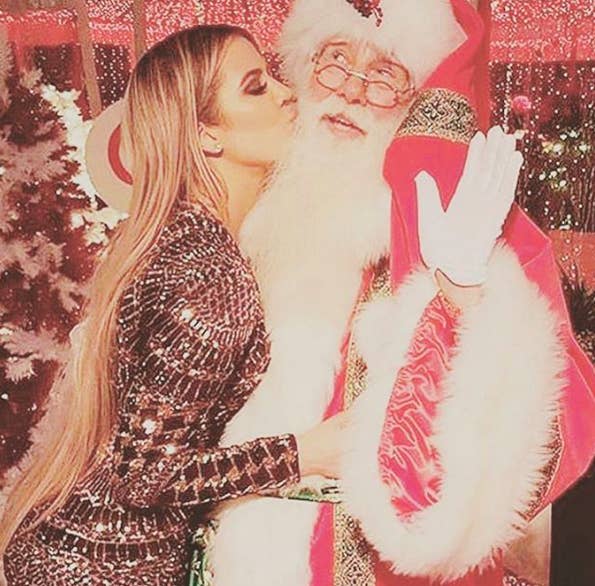 Kris Jenner's house is completely decked out in extravagant holiday decorations.
Not to mention, there's always an awesome musical performer. This year was no different: John Legend and Babyface stopped by to sing Christmas songs.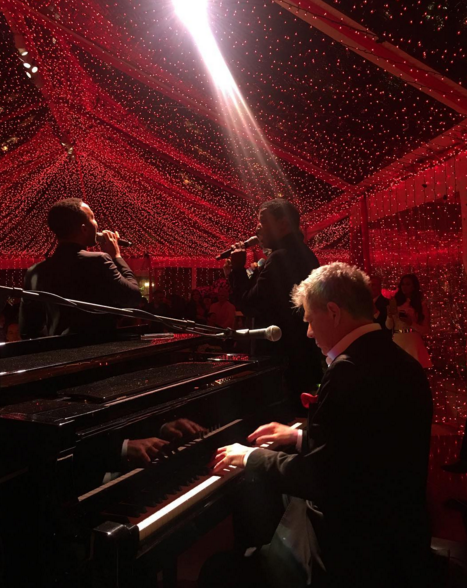 According to various photos and videos that were posted on Instagram and Snapchat starting on Dec. 24, it looked like a great time was had by all.
...which was a pretty big deal considering she hasn't made any major public appearances since she was robbed at gunpoint in Paris in October.
AND Kanye posted this photo of all four members of the Kardashian-West family on Twitter.
Here's the first photo of Saint, Kanye, Kim, and North that we've seen in a really long time (by Kardashian standards, at least).