Tomorrow marks the day that Robert Galbraith's second novel, The Silkworm, hits stands. And by Robert Galbraith, we obviously mean J.K. Rowling's pseudonym for her mystery novel series. Rowling took to Twitter to show the world what Galbraith's *beautiful* signature looks like.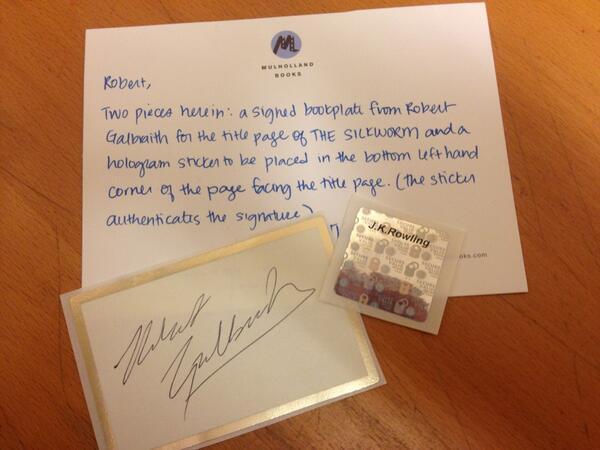 And fans took the opportunity to ask Rowling a few questions.
The author, who's usually quiet on Twitter, decided to answer some of them.
She even had some fun, while she was at it. If only we thought to beg her for a response using *sad Dobby eyes.* Someone even questioned why she wasn't watching the World Cup in Brazil.
Which of course, Rowling answered perfectly.
How well does she speak Portuguese, you might ask?
It's OK, TBH.
One fan admitted to getting nervous when J.K. Rowling tweets at random people.
Imagine how she felt when Rowling TWEETED HER BACK!
Keep being awesome, Rowling (a.k.a. Galbraith).
We'll hopefully see ya both around the Twitterverse.