On Sunday night, Jeffrey Tambor won the Emmy for Outstanding Actor in a Comedy Series for playing Maura Pfefferman in the Amazon series, Transparent.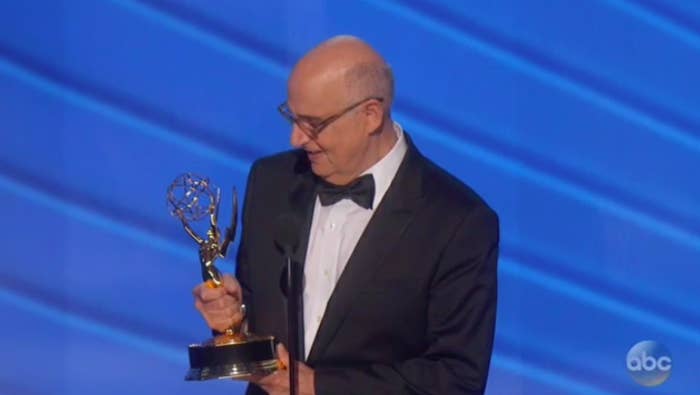 In addition to being his usually excellent self, Tambor used his time on stage to address the lack of transgender representation on television.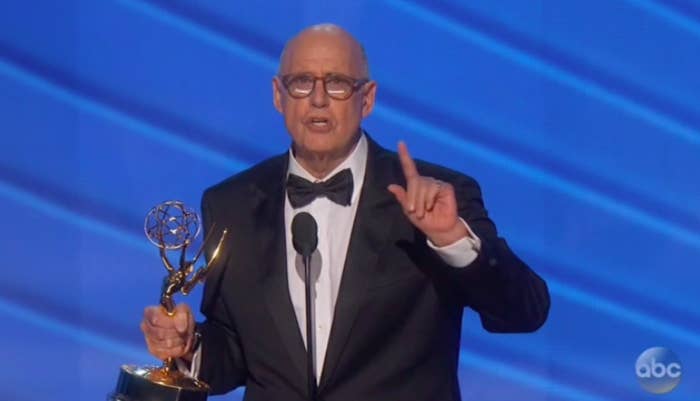 "I'm not going to say this beautifully, but to you people out there — to you producers, you network owners, and you agents, and you creative sparks — please give transgender talent a chance," he said.
"Give them auditions. Give them their story. Do that," he continued.
"And also, one more thing: I would not be unhappy were I the last cisgender male to play a female transgender on television."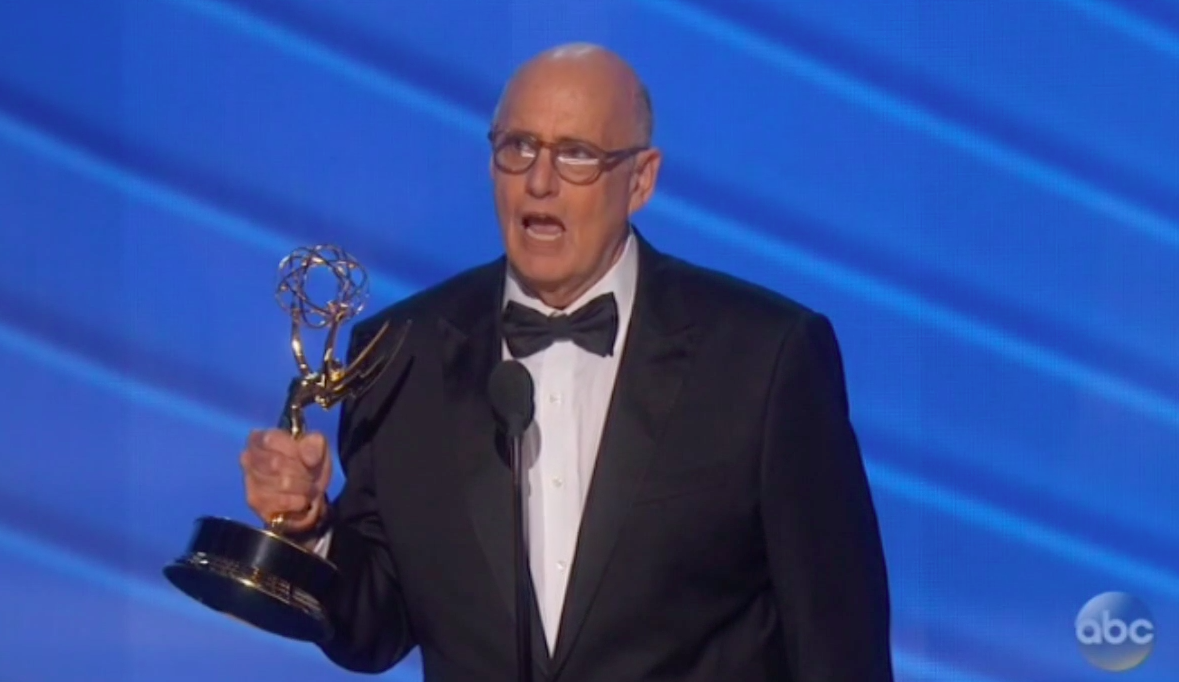 "We have work to do. I love you."