Beyoncé and Jay Z have both publicly addressed issues surrounding racial injustice and police brutality in the past. Now, the couple is being vocal about the recent deaths of Alton Sterling and Philando Castile.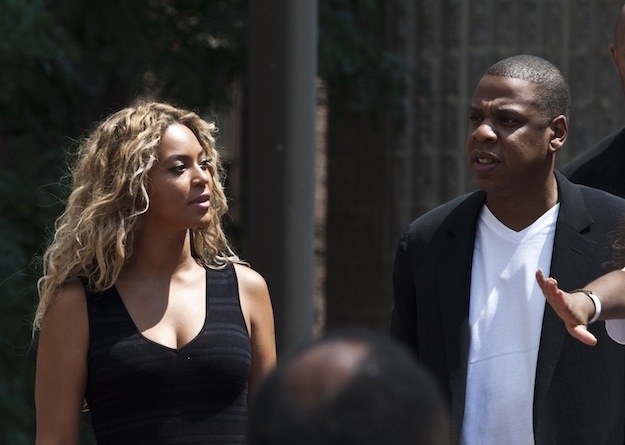 Last night, Beyoncé published a powerful statement on her website about police brutality and provided her fans with contact information to get in touch with politicians and state legislators. "Your voice will be heard," she wrote.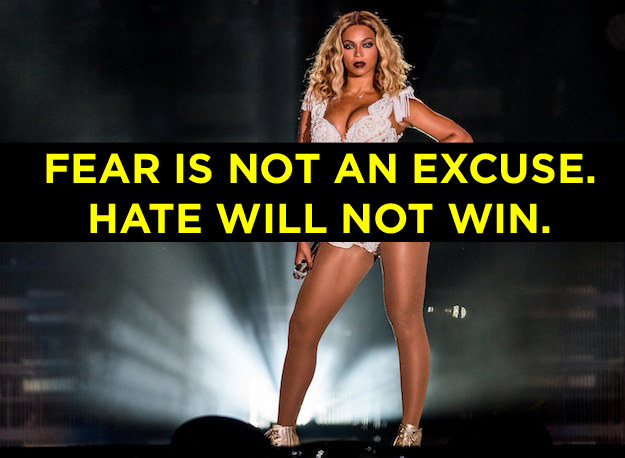 She also paused for a moment of silence while on stage in Glasgow, Scotland while countless names of people who have been killed by police showed up on screen, followed by a powerful performance of "Freedom" a cappella.
And now, Jay Z is following in his wife's footsteps and speaking out about the recent shootings with the release of a new single, "Spiritual."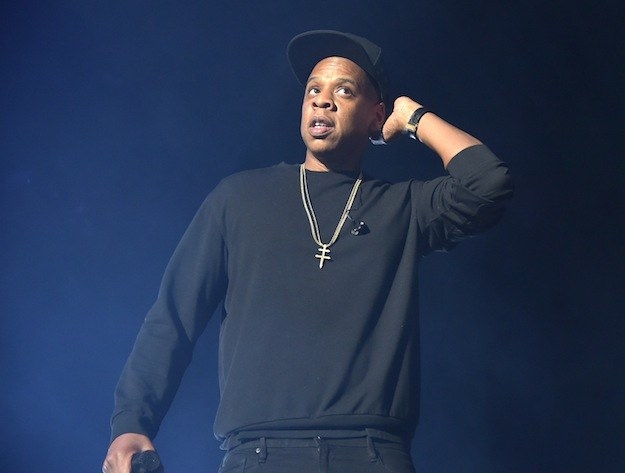 The lyrics include lines like, "Got my hands in the air, in despair don't shoot."
He also provided this statement, where he explained he "made the song a while go" but didn't actually finish it. Unfortunately, the rapper also noted, "This issue will always be relevant."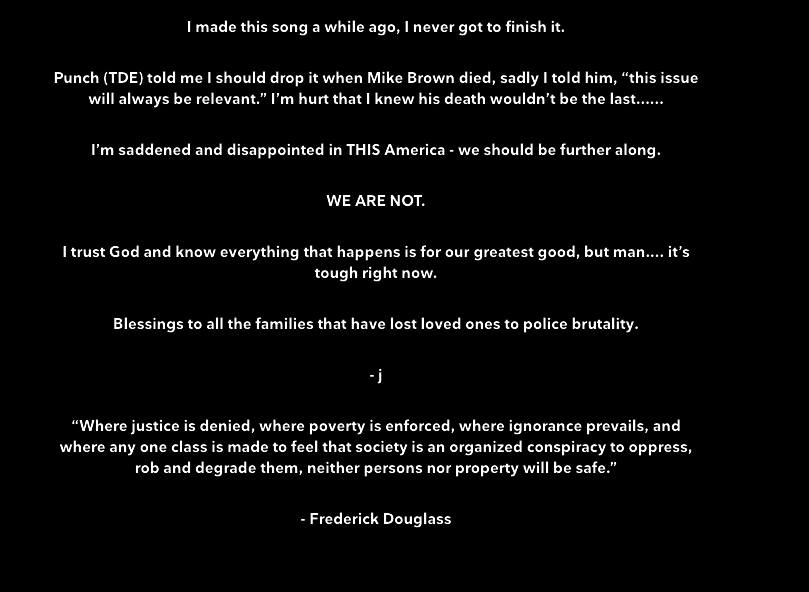 Here's a full transcription of his message:
I made this song a while ago, I never got to finish it.

Punch (TDE) told me I should drop it when Mike Brown died, sadly I told him, "this issue will always be relevant." I'm hurt that I knew his death wouldn't be the last......

I'm saddened and disappointed in THIS America - we should be further along.

WE ARE NOT.

I trust God and know everything that happens is for our greatest good, but man.... it's tough right now.

Blessings to all the families that have lost loved ones to police brutality.

- j

"Where justice is denied, where poverty is enforced, where ignorance prevails, and where any one class is made to feel that society is an organized conspiracy to oppress, rob and degrade them, neither persons nor property will be safe."

- Frederick Douglass
Looks like there are no comments yet.
Be the first to comment!