The Curry Family Couldn't Have Been More Adorable When Celebrating The Warriors' Win
Way up, we're ~still~ blessed.
On Monday, June 12, the Golden State Warriors beat the Cleveland Cavaliers 129-120, making them 2017 NBA champions.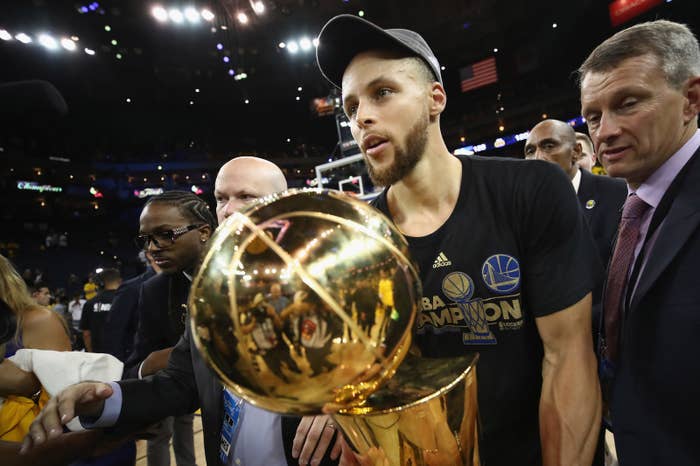 Amidst all of the celebrations, one thing became abundantly clear.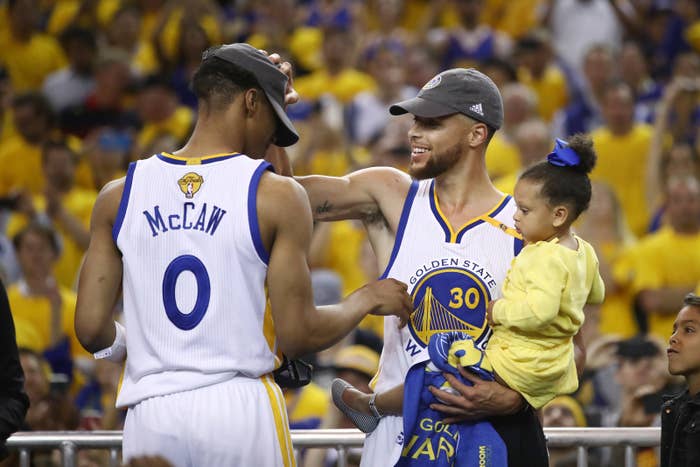 The Currys are still the cutest family in the whole wide universe.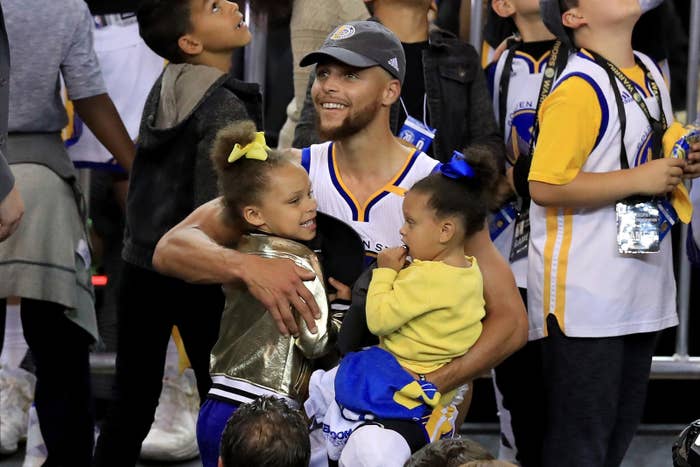 Imagine finding someone who looks at you the way Ayesha and Steph Curry look at each other?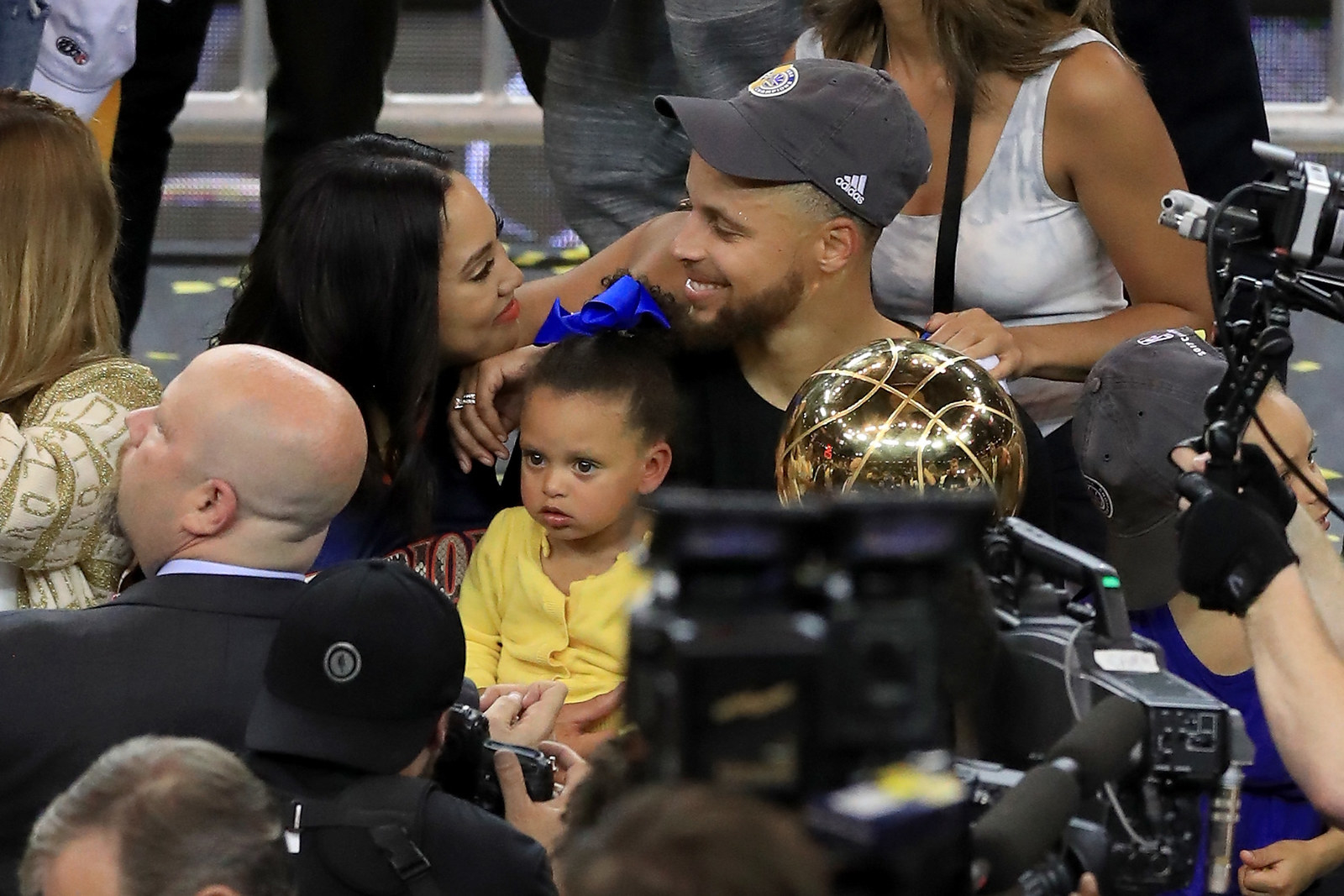 It honestly doesn't get any sweeter than this.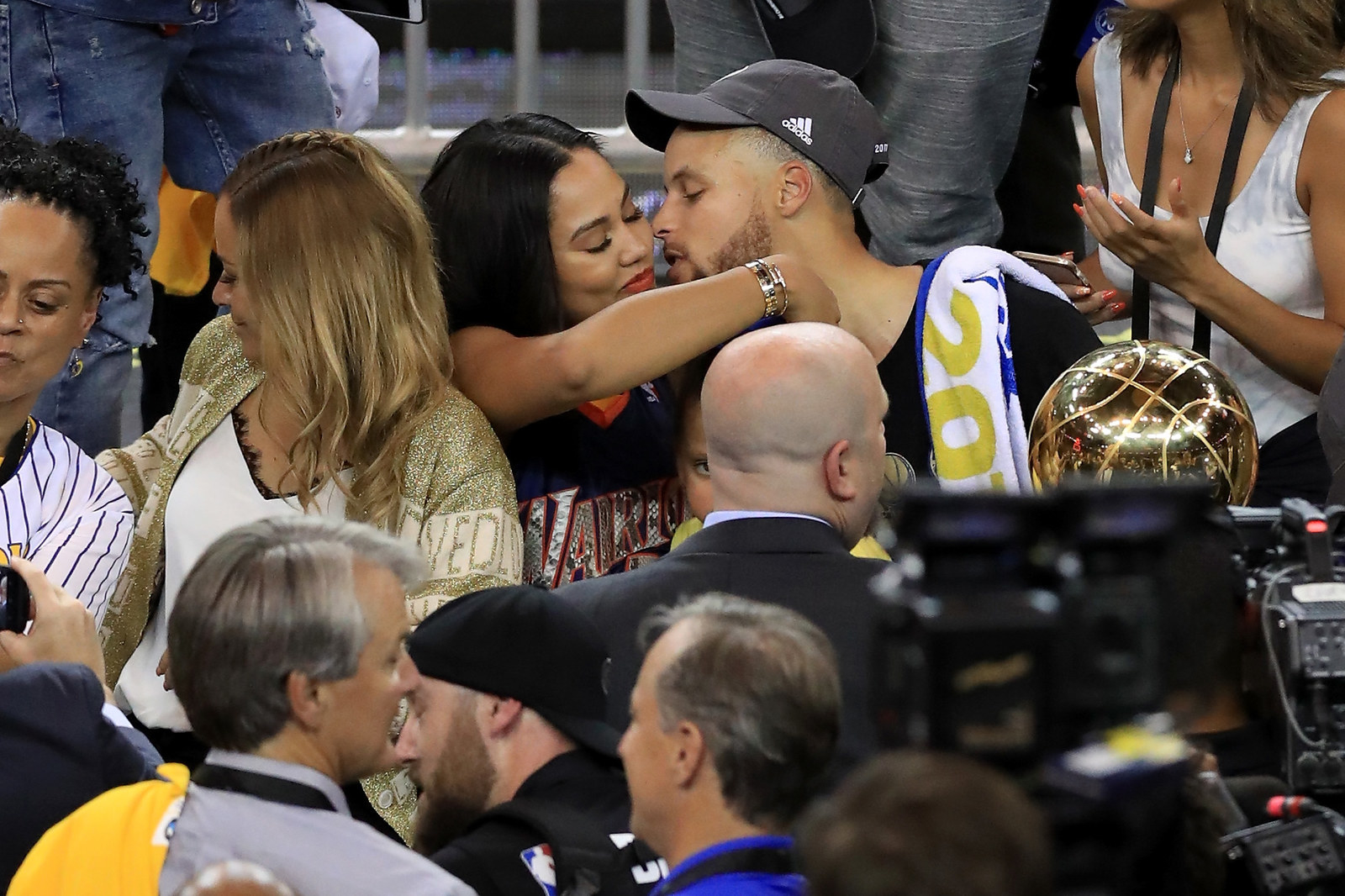 Ryan Curry has grown so much bigger since the last time her dad won the championship, in 2015.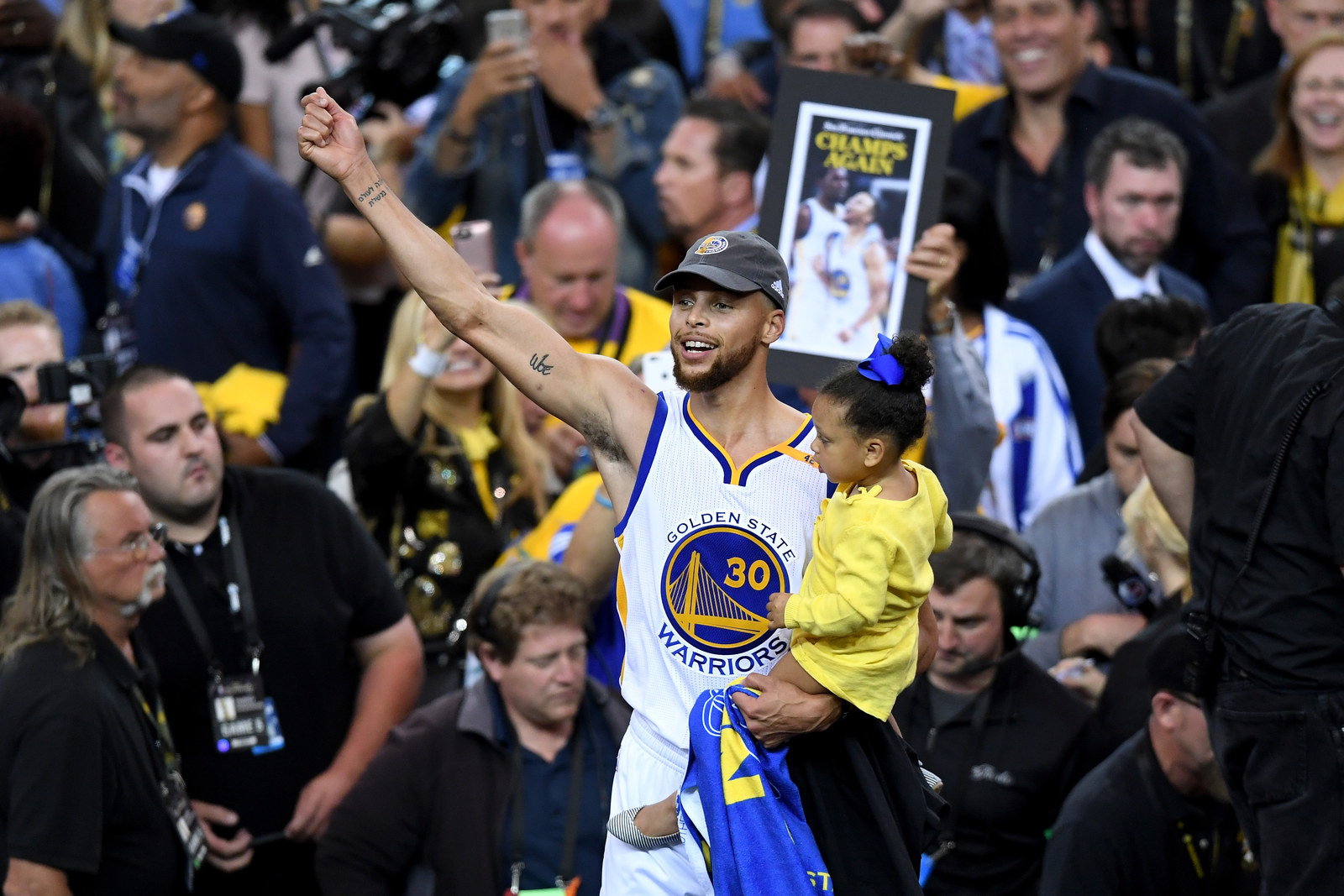 What a difference two years make.
Plus, you know Riley Curry is still as adorable as ever.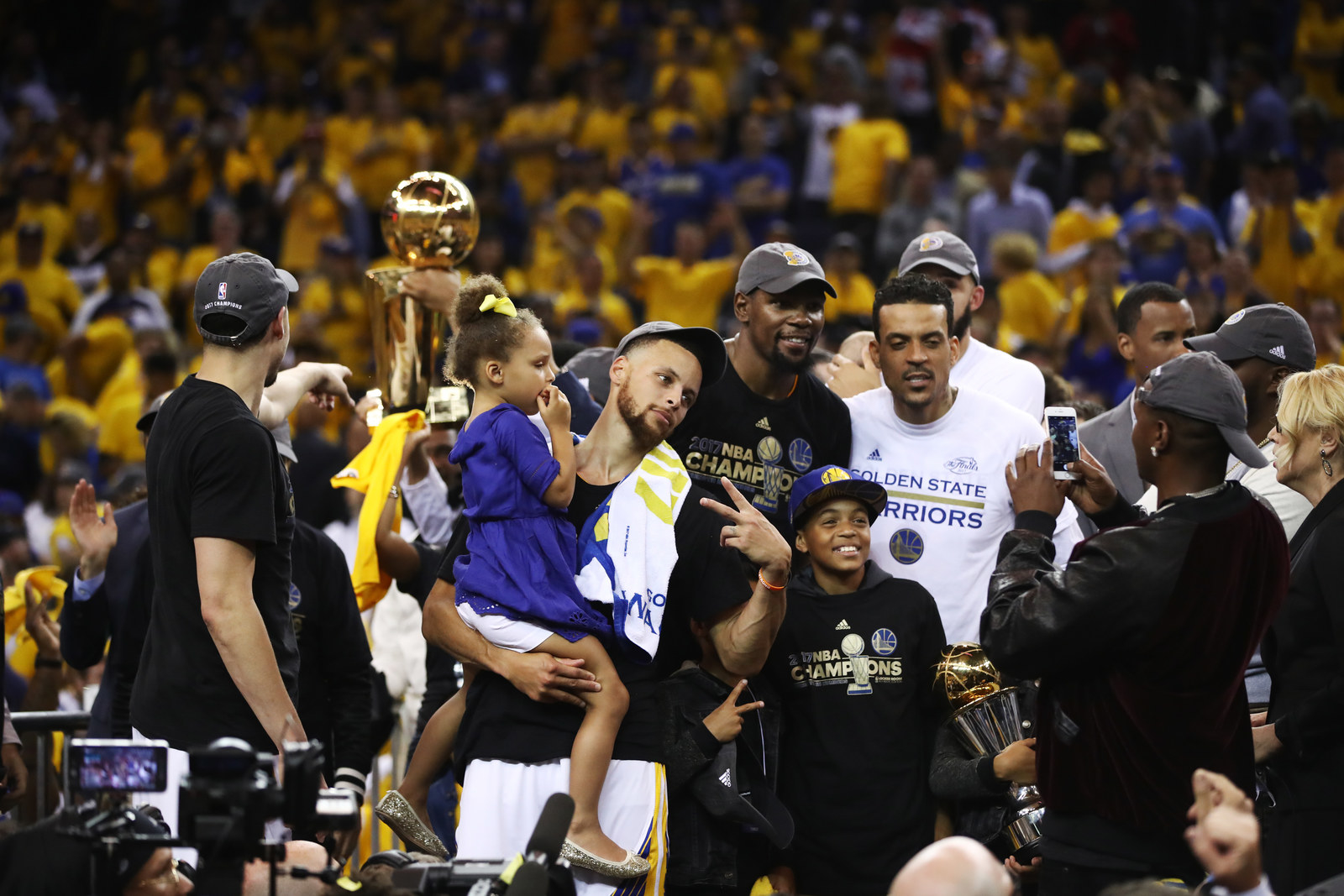 😂 😂 😂