In the past week or so, Drake and Rihanna have gone from a couple of flirtatious performers who have a lengthy romantic history...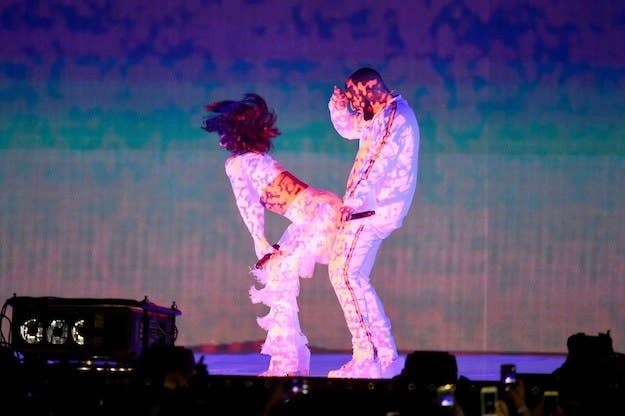 After the MTV Video Music Awards on Sunday, the pair have been seen together all over the place, from New York City to Miami.
And last night at Drake's Summer Sixteen Tour stop in Miami, Rihanna surprised everyone on stage for a few songs. She performed "Bitch Better Have My Money."
Even though they've been doing this for a while now, things seemed...different...this time around.
I'm dead now, RIP me.
AUBRIH FOREVER!