Recently, the cast of Scandal had a pretty special guest stop by their set.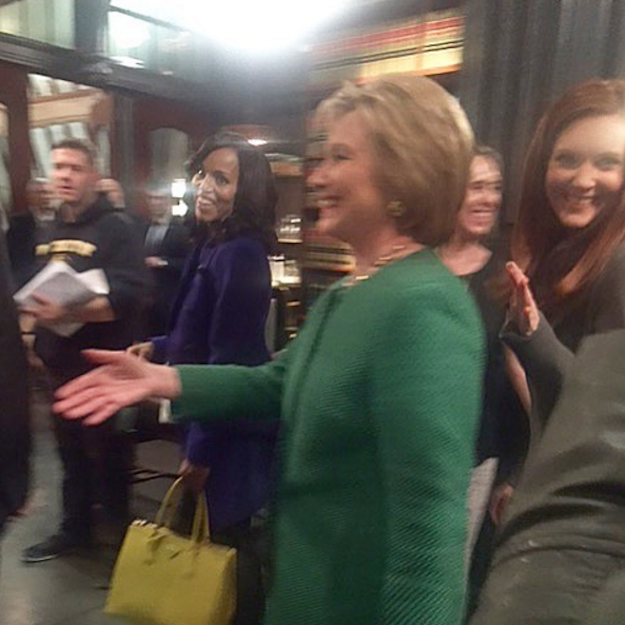 OMG, it's Hillary Clinton!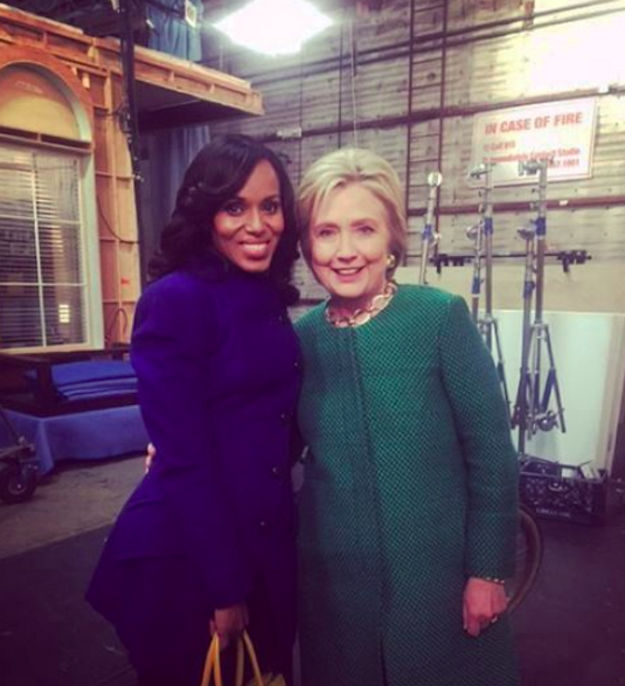 Apparently some of the actors wouldn't mind seeing this presidential candidate in office, using the hashtag #ImWithHer to show their support.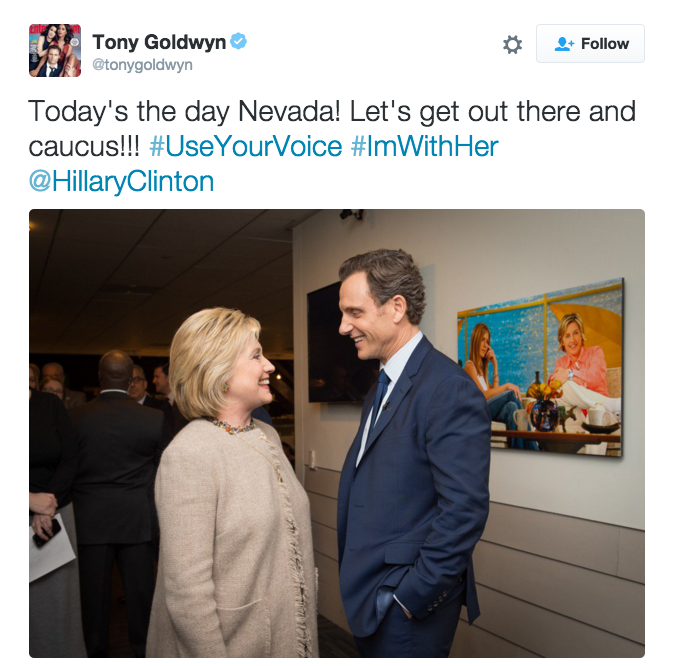 Maybe Fitz (aka Tony Goldwyn) gave Clinton some pointers?
Or maybe she just hung out and had a good time, scandal-free.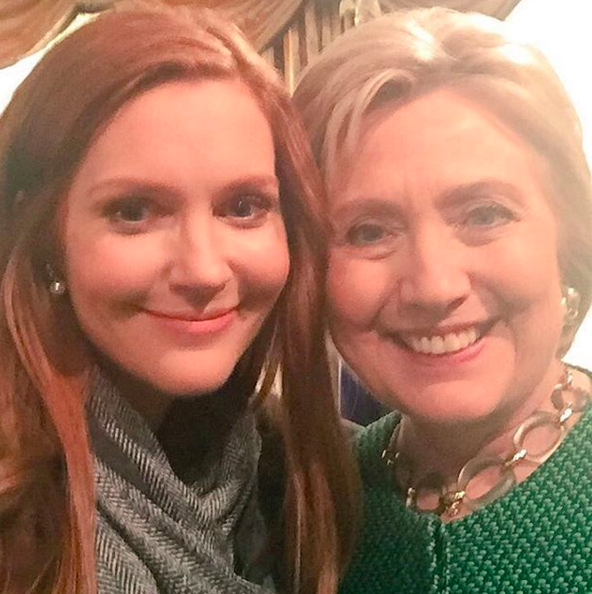 Too bad Olivia can't have a new partner-in-crime on the show.