At the 2017 Screen Actors Guild Awards on Sunday, Hidden Figures walked away with the award for Outstanding Performance by a Cast in a Motion Picture.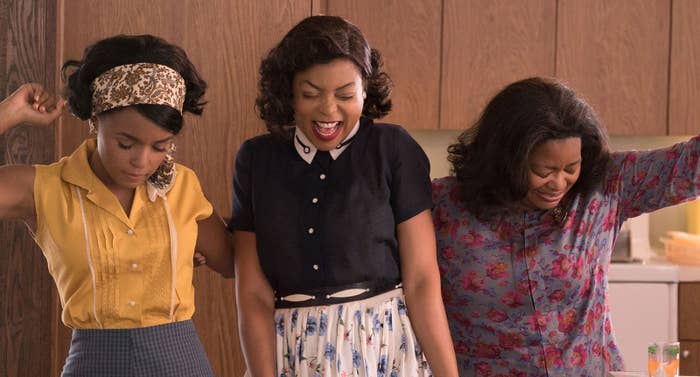 Henson spoke on behalf of the rest of the cast and gave a powerful speech, saying, "This film is about unity."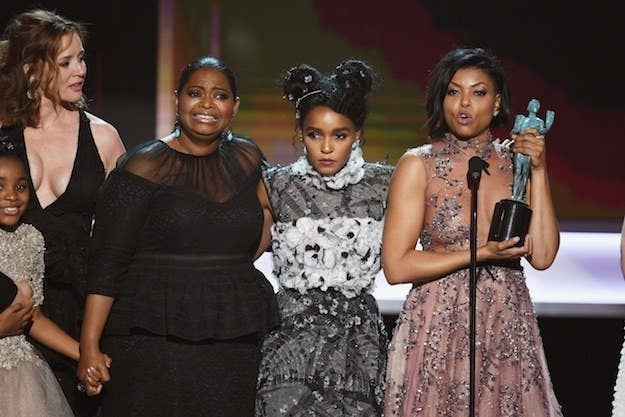 "The shoulders of the women that we stand on are three American heroes: Katherine Johnson, Dorothy Vaughan and Mary Jackson. Without them, we would not know how to reach the stars," she said.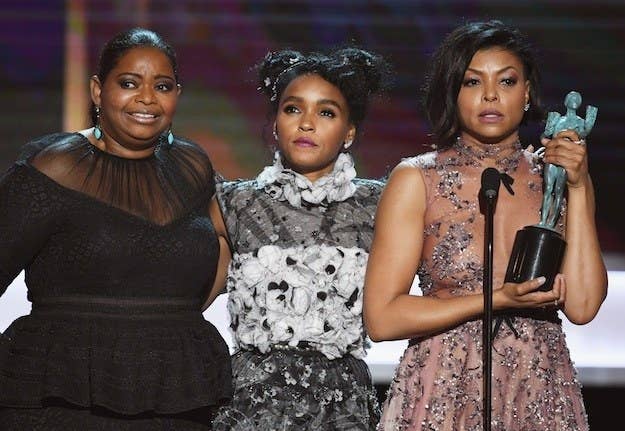 "These women did not complain about the problems, the circumstances, the issues. They focused on solutions. Therefore, these brave women helped put men into space."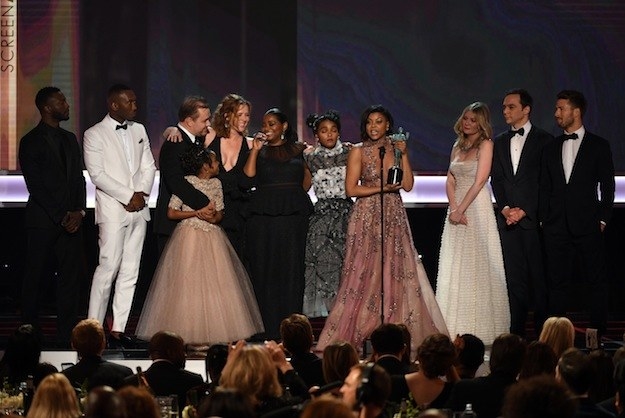 "This story is about what happens when we put our differences aside and we come together as a human race," Henson continued.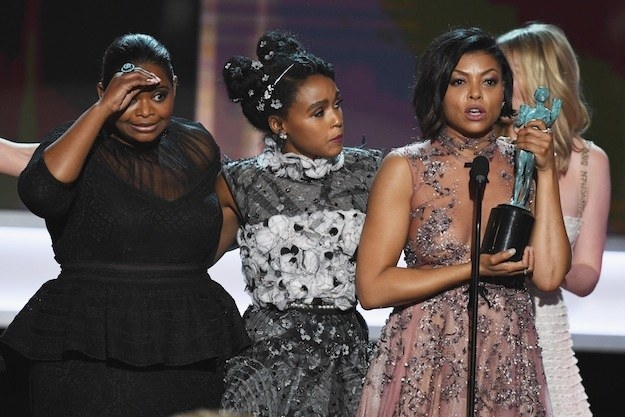 "We win. Love wins every time. They are hidden figures no more!"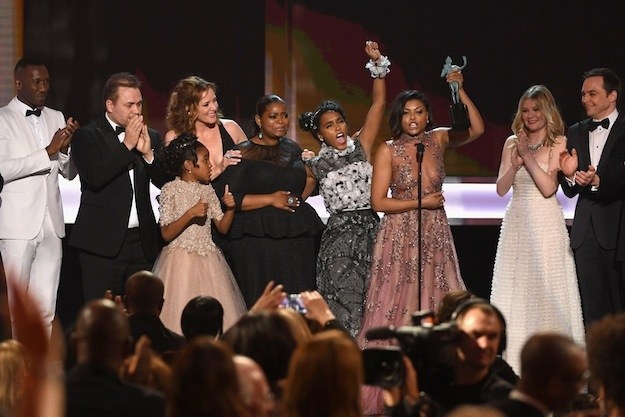 After receiving the award, the actors continued to speak about the role of the film backstage in the press room. "There's a reason why [Hidden Figures] was made now and not two years ago, not five years ago, not 10 years ago, because the universe needed it now," Henson said.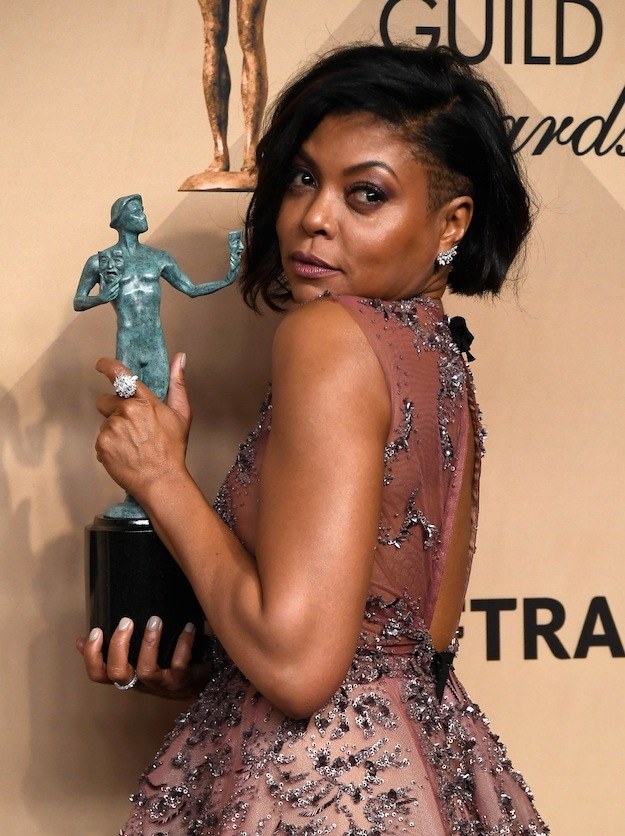 She continued:
"Do not focus on the problems, focus on the solutions. Wallowing... and talking about what the problem is is not moving us anywhere. What are we going to do to get past this? I think that's why this film is so timely, because we find ourselves... interestingly enough, it's 1962 again. But the beautiful thing about where we are today in 2017 is the majority of humanity is on the right side of history. So we have to celebrate that, and fear not. Fear not because if you have faith, fear and faith cannot coexist."
Her Hidden Figures co-star Janelle Monáe added: "I think this film reminds us that we've been through harder times. We've been through more difficult times and we got through it back then during the segregation era, and we can get through it now. We just have to remember, in the great words of Kevin Costner, 'We all pee the same color.'"