We Visited One Of The Luke's Coffee Shops In New York City And It Was Awesome
"Coffee please, and a shot of cynicism."
On the 16th anniversary of the premiere of Gilmore Girls, more than 200 coffee shops nationwide are participating in a Netflix promotion to give fans of the show exactly what they want…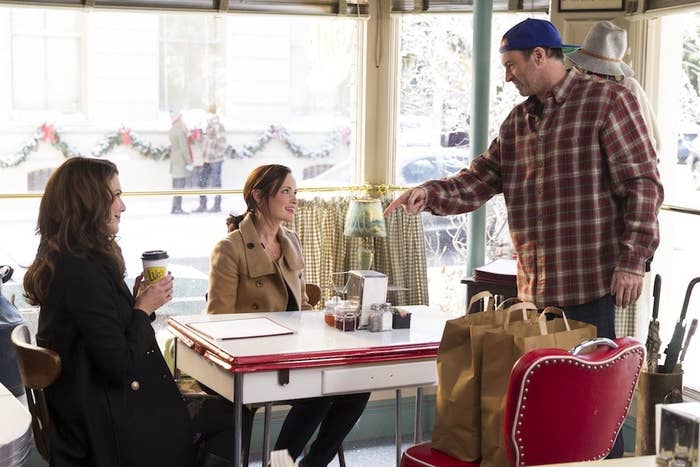 From 7 a.m. until noon, participating stores served fans free coffee that came in Luke's-decorated to-go cups.
They came complete with a special sleeve, Gilmore Girls quote about coffee printed on the side, *and* a Snapchat code that earns you a special GG-themed filter for 24 hours!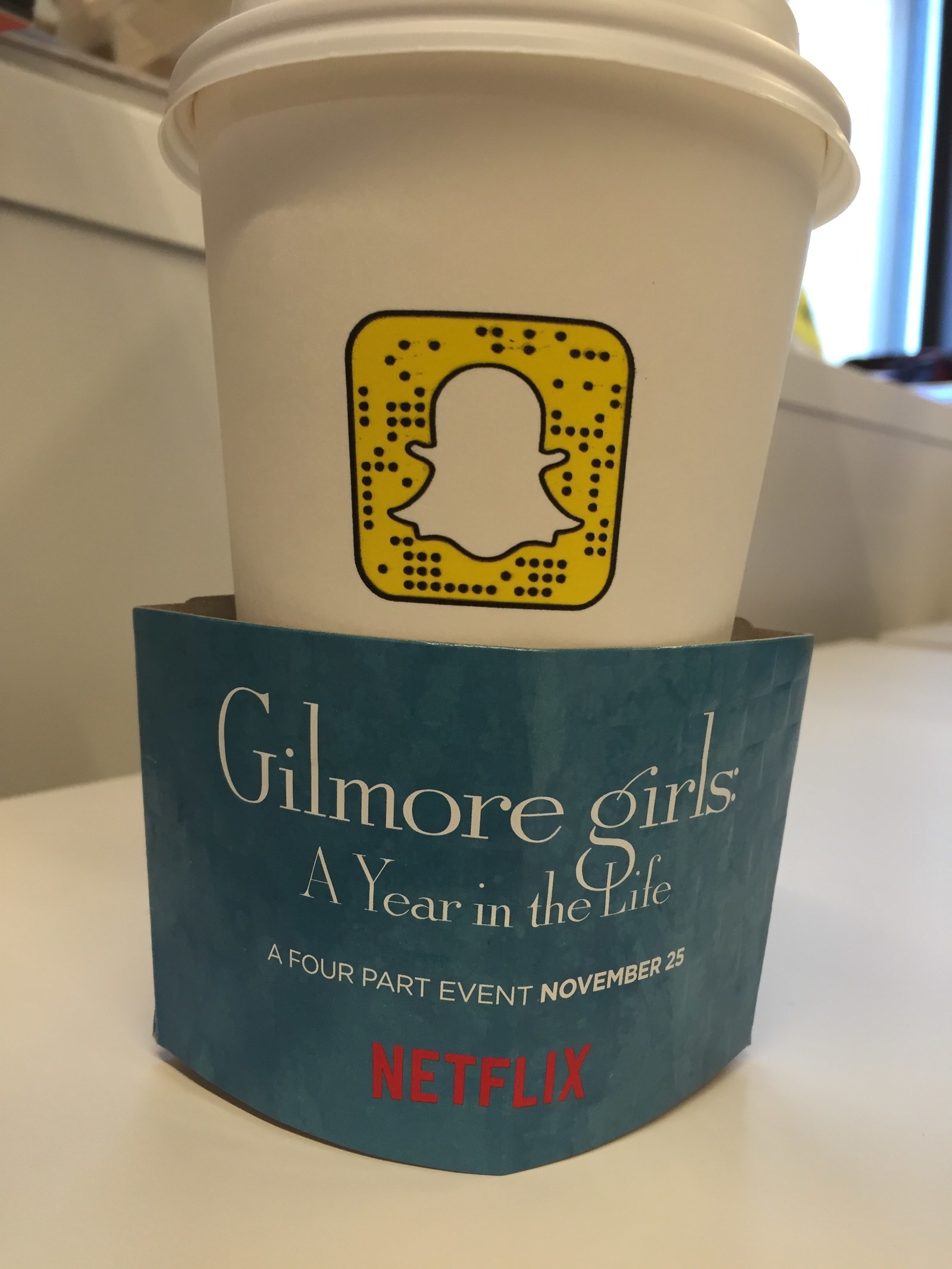 BuzzFeed News stopped by Ground Central, one of the New York City locations, and witnessed all of the pandemonium for ourselves.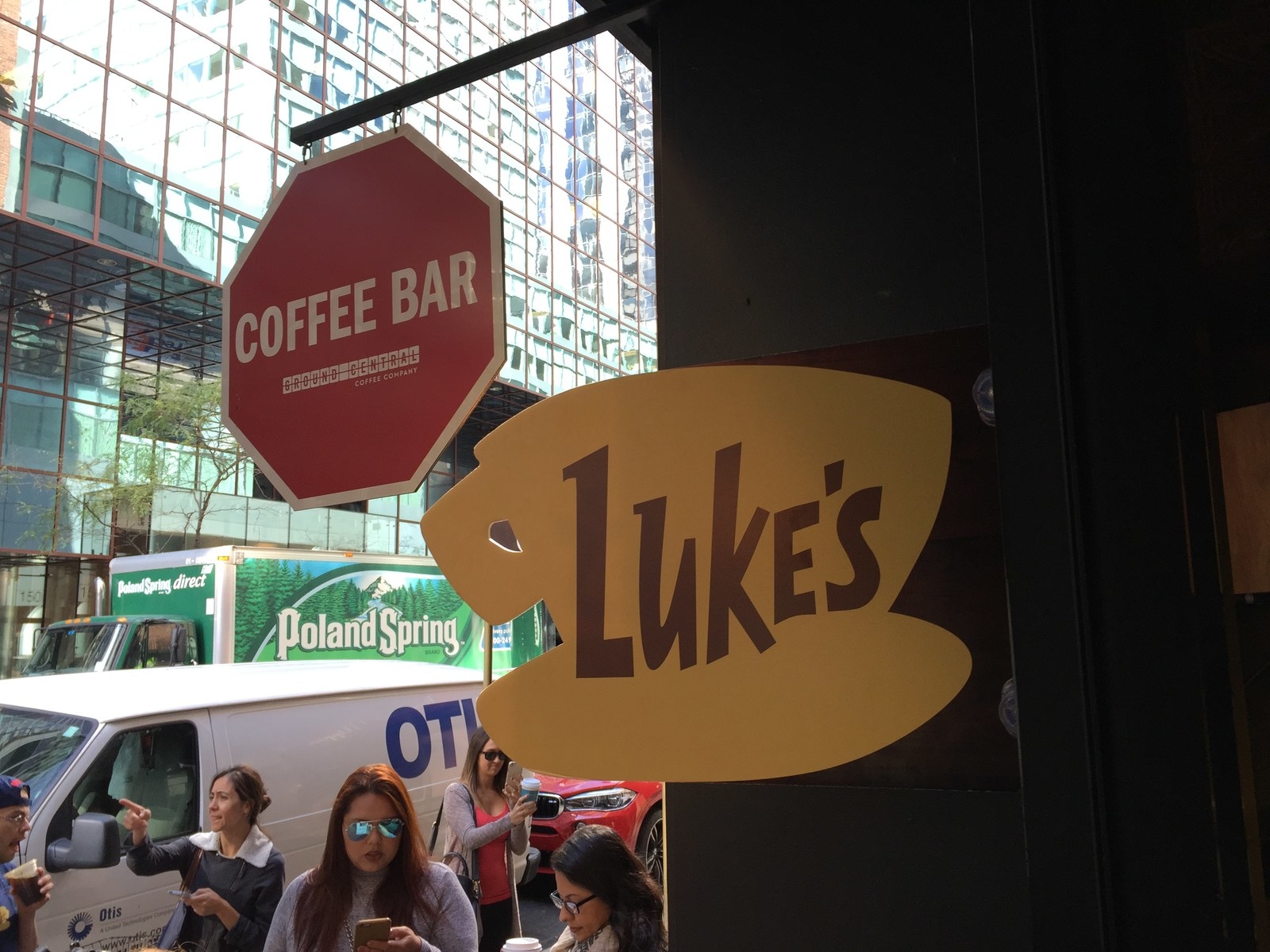 Etienne Wiik, who owns three coffeehouses in New York City that participated in the Netflix promotion, told BuzzFeed News, "It's bringing such happiness to the store."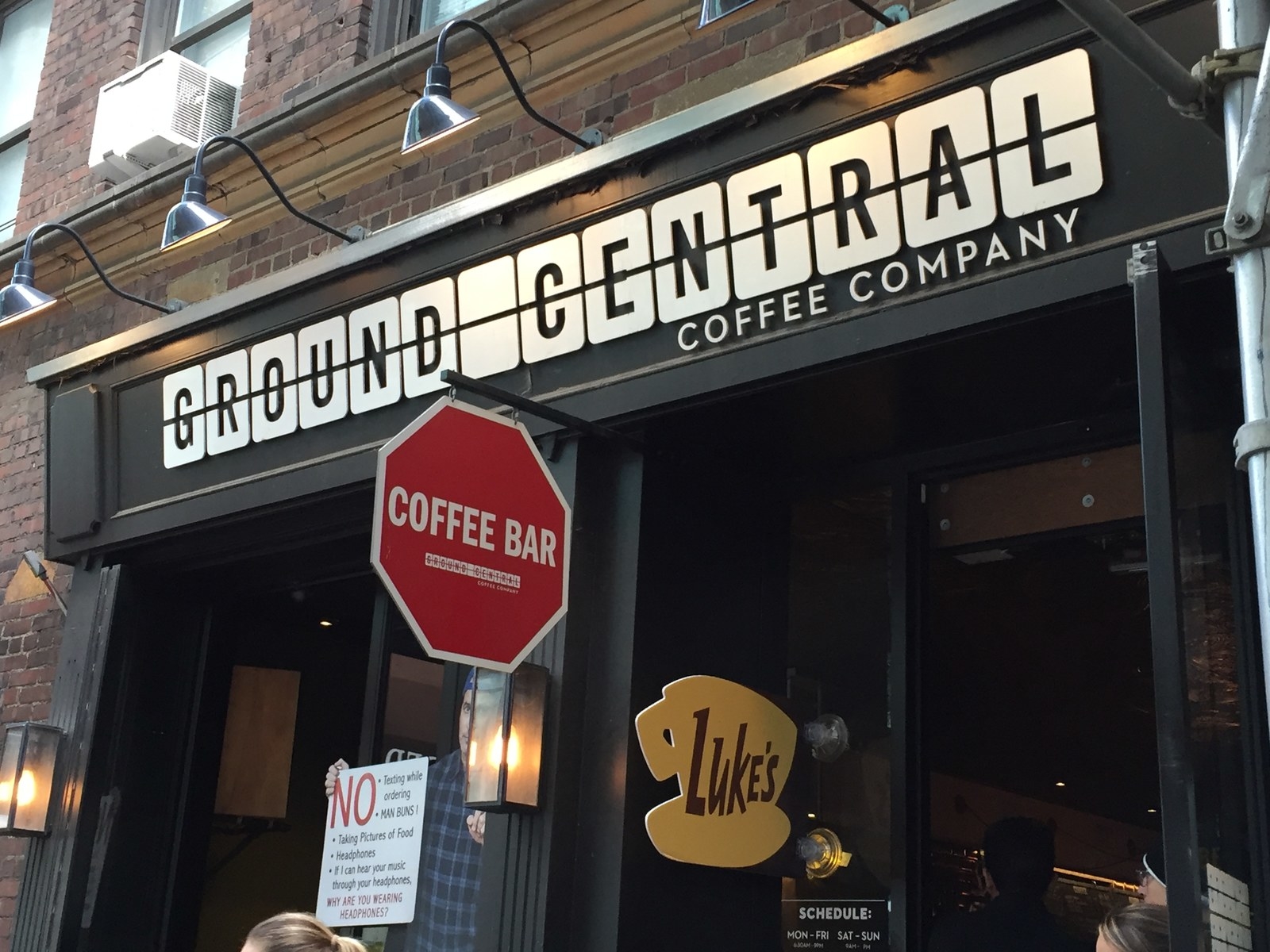 "I'm from France, so I didn't know anything about this show," he continued. "I came in today at 5:30 this morning and the line was already two blocks down. I was like, 'What the hell is that?'"
Later on in the morning, the line to get into Ground Central for a cup of Luke's coffee was down the block and around the corner.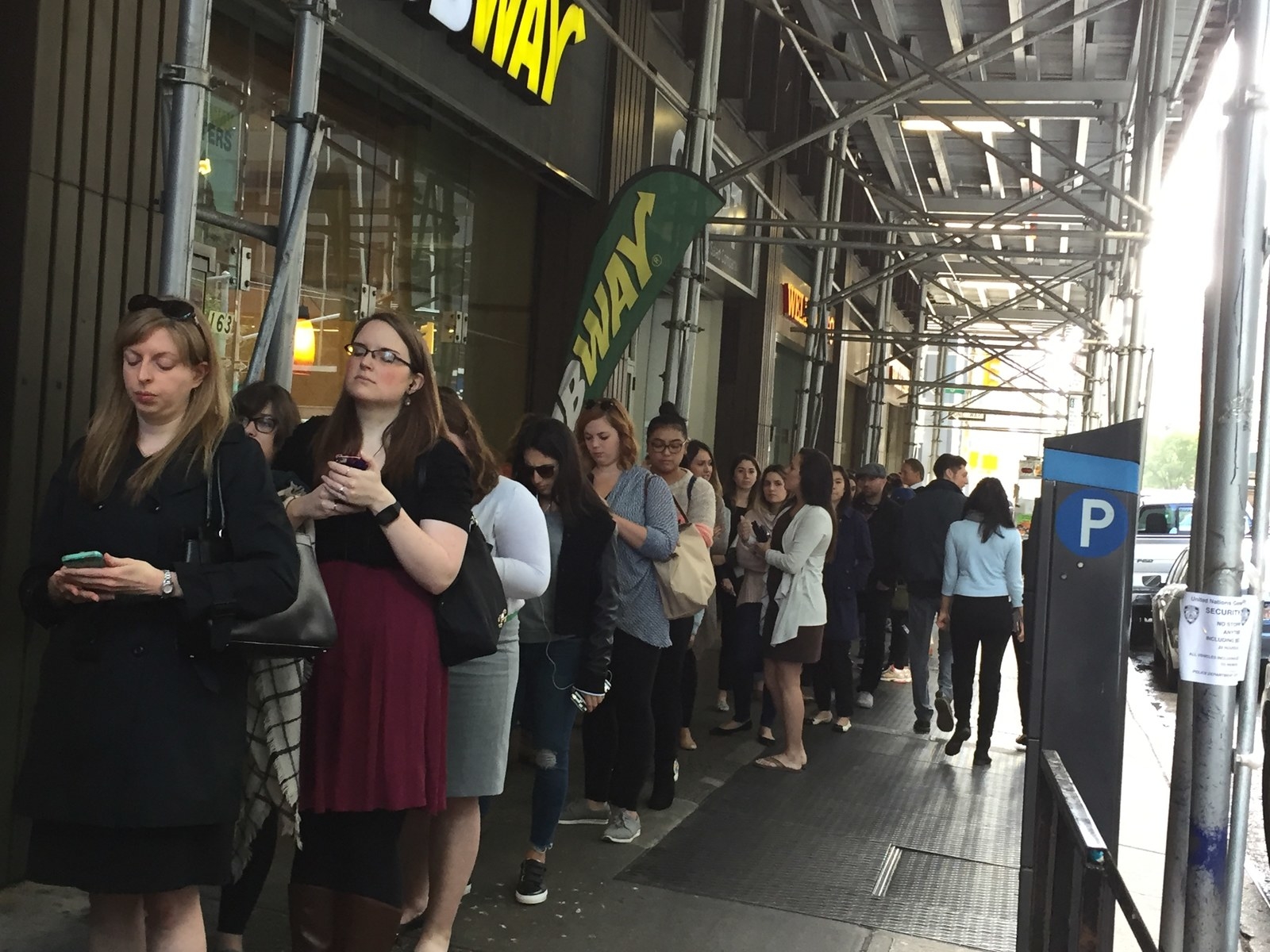 Gilmore Girls fans Anne Carr and Kayleigh LaMaina, both 24, live near the coffee shop; they decided to head to Ground Central around 9:30 in the morning and said they waited in line for about an hour. LaMaina even had her mom, Stephanie, meet them at the shop.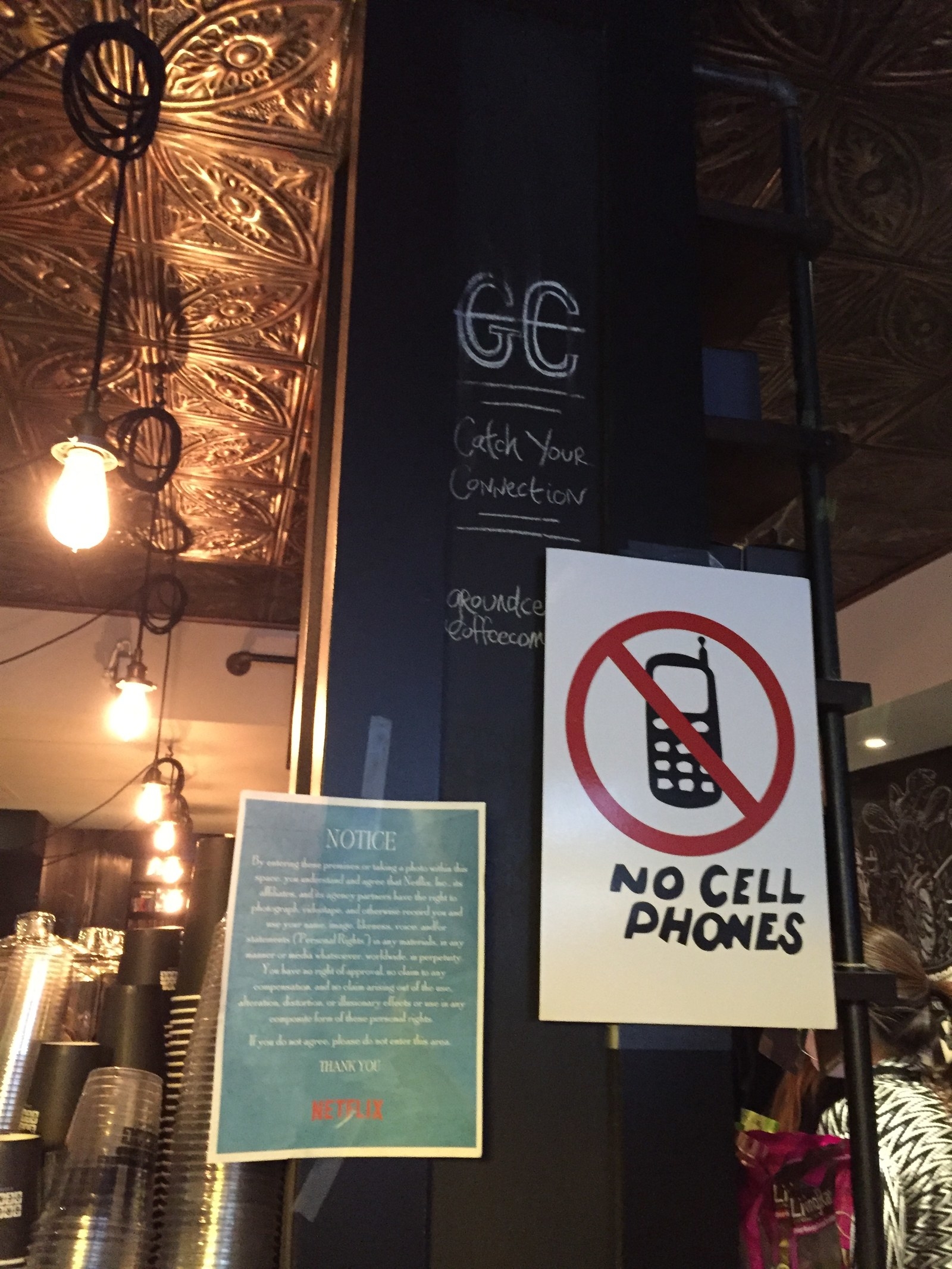 "I got all of the seasons on DVD, and when I moved away from home and into my apartment, we didn't have cable right away, and that's what I did while I was moving in," LaMaina said. "I'd pop in a Gilmore Girls DVD."
"I was watching Season 5 while I was getting ready to come here this morning," Carr told BuzzFeed News. "Whenever you're in a bad mood, Gilmore Girls is always there and makes you feel like you always have someone."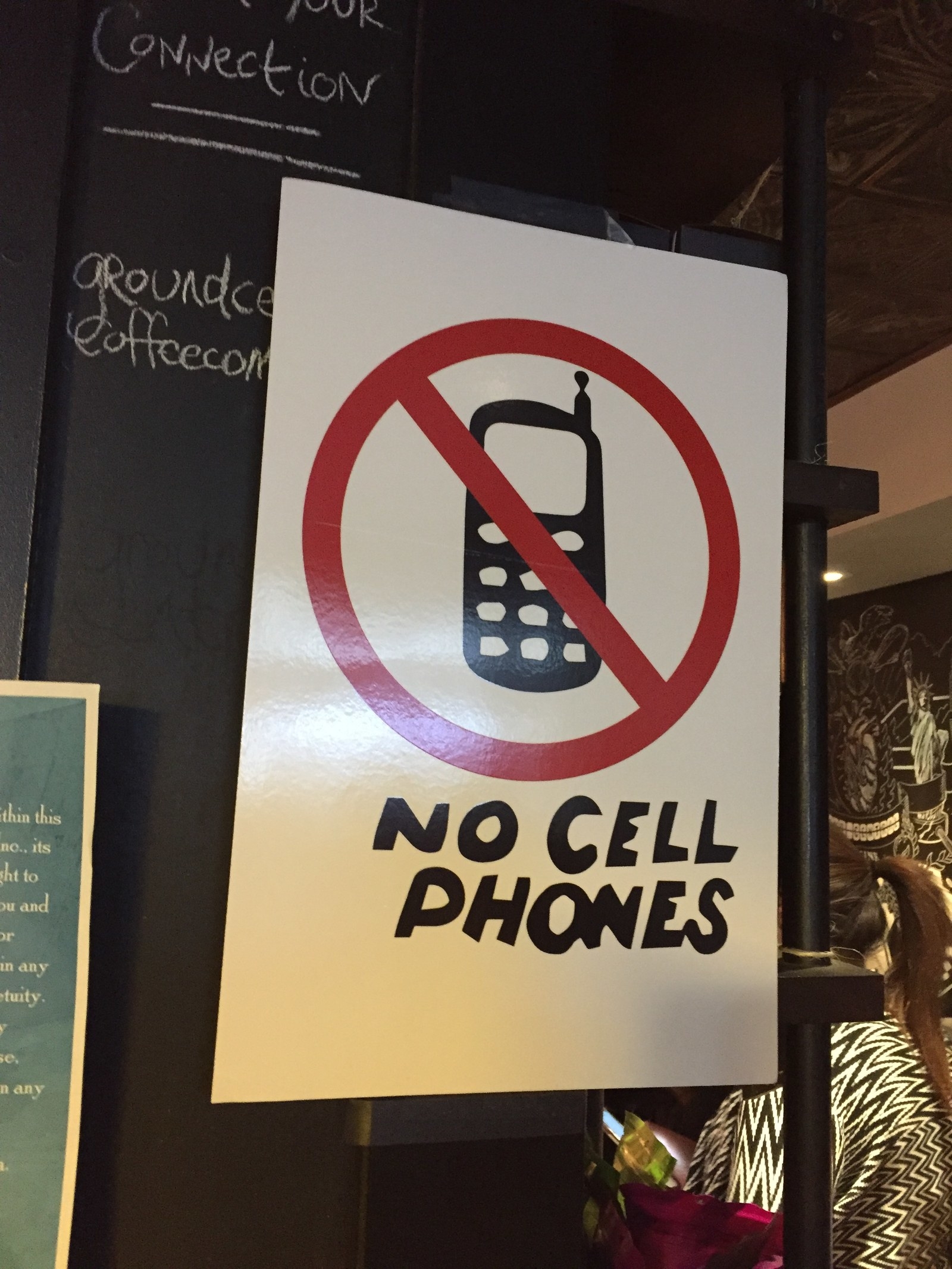 Fans were obsessed with the Luke's signage outside of Ground Central and the life-size cardboard cutout of Luke Danes himself.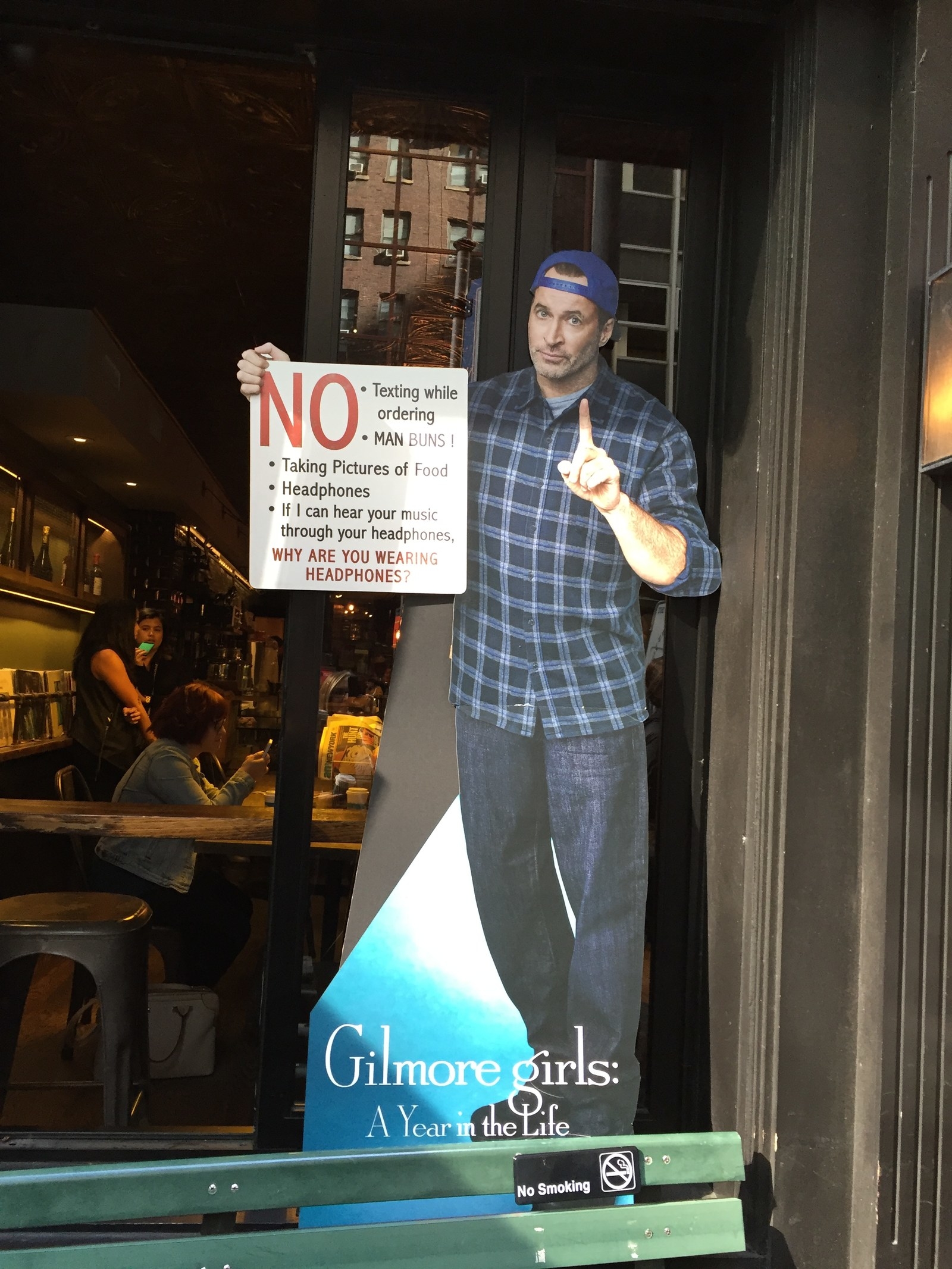 Johnny Echevarria normally works at Ground Central, but this morning he dressed in a Luke's apron and backward baseball cap because...Luke's. "I'm happy to be here," he told BuzzFeed News.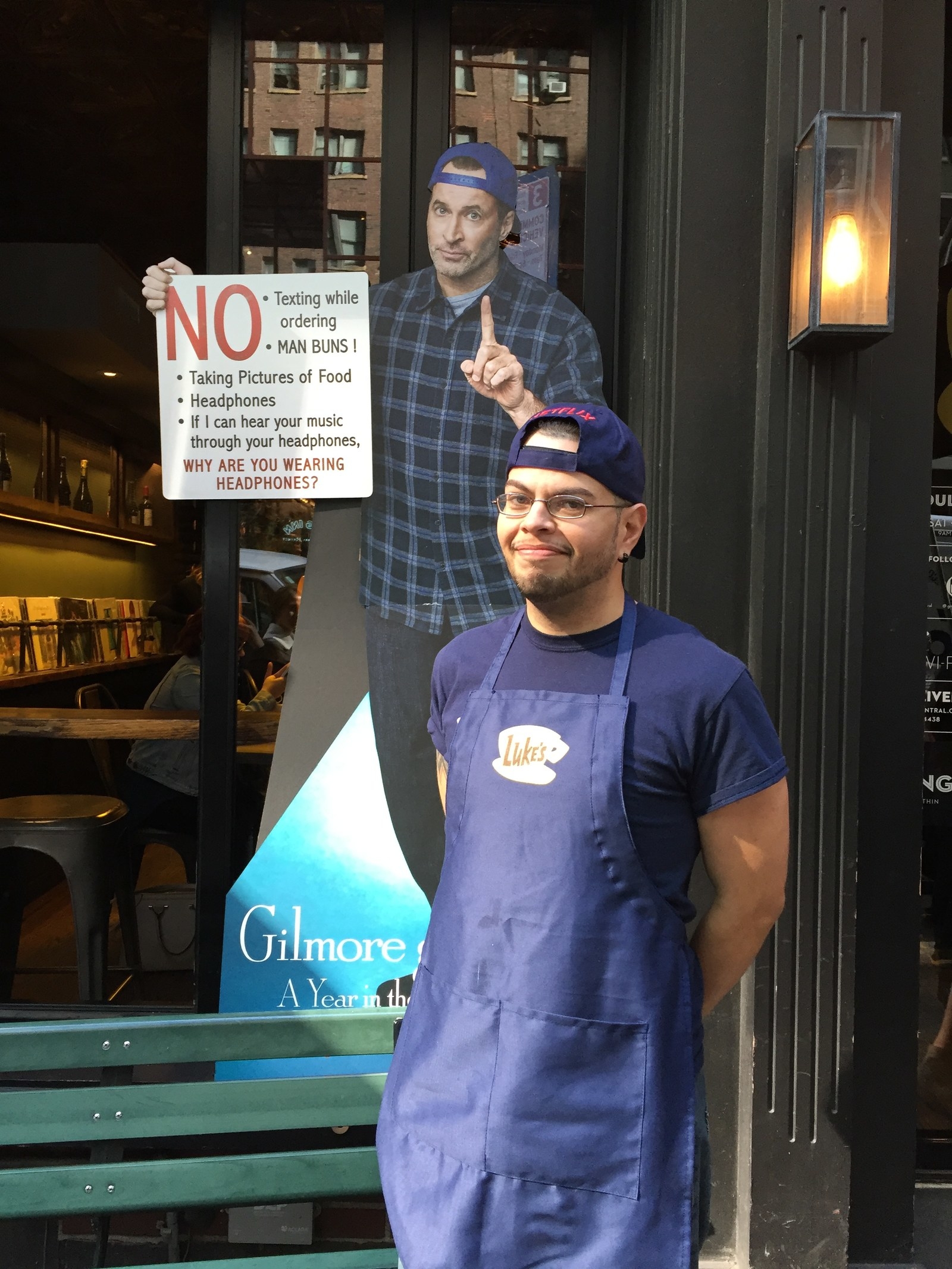 And OF COURSE I had to get a picture myself!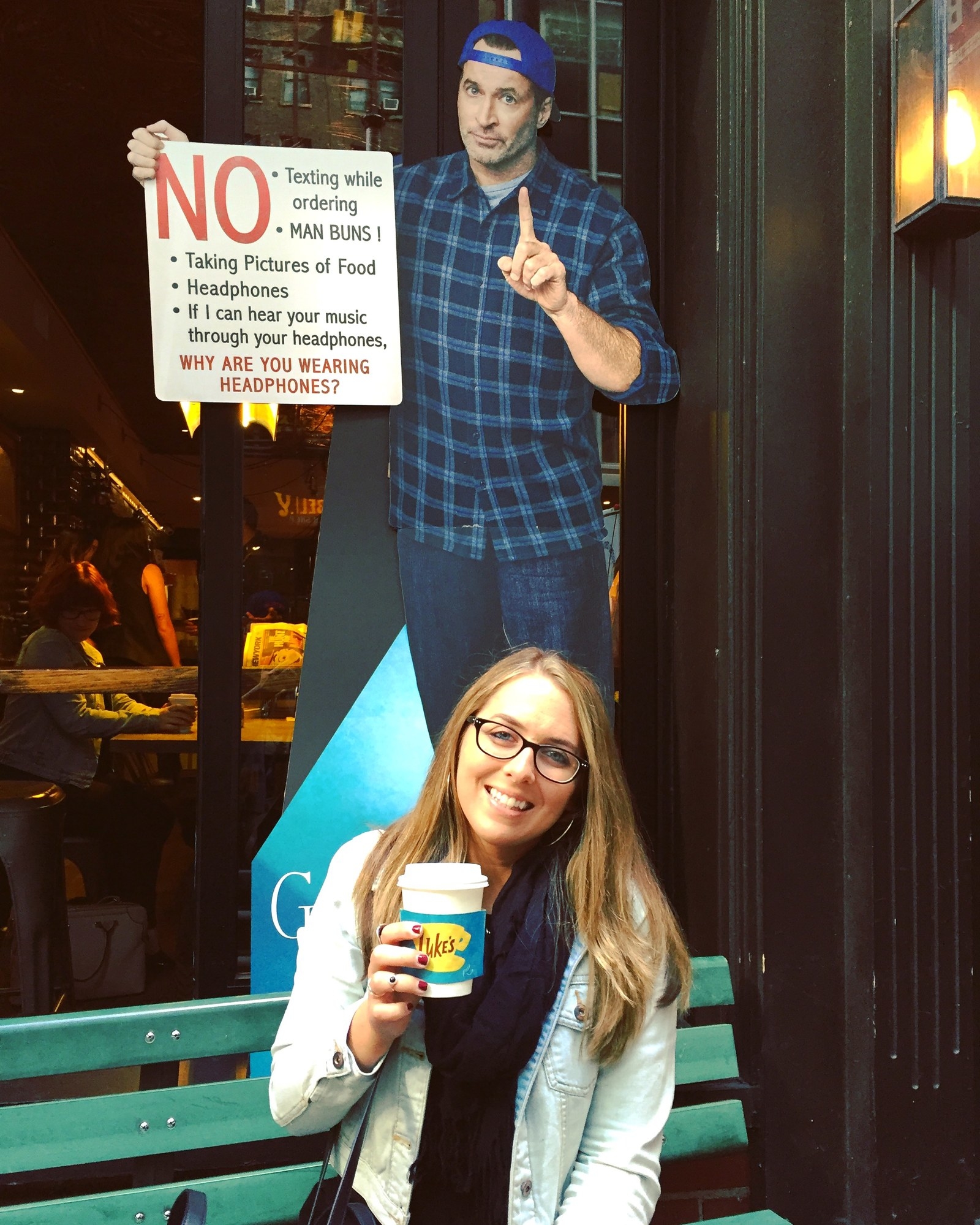 What a day to be a Gilmore Girls fan.