Last month, Hailee Steinfeld debuted her latest single, "Starving," which was a collaboration with Grey and Zedd.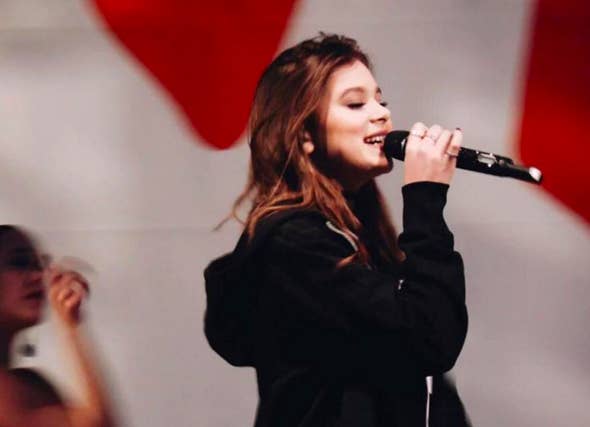 But, in a turn of events, she also ended up making some waffles...
...get it, 'cause she's STARVING?
Things got a little awkward...
...but in the most adorable way possible, of course.
I mean, we are talking about Hailee Steinfeld.
Never change, Hailee.