In a twist of events, the Best Picture award at the 2017 Oscars went to Moonlight after initially being presented to La La Land by accident.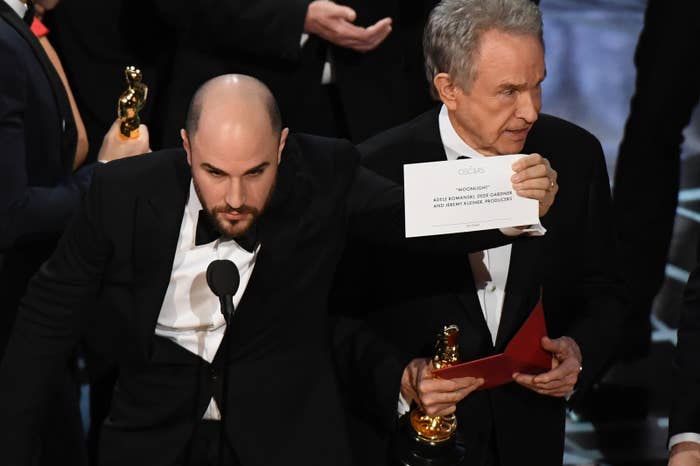 It was a chaotic moment, to say the least.
But ultimately, the Moonlight team walked away with their Oscar. Barry Jenkins, the film's director, tweeted this after the show:
And everyone is completely freaking out.
A lot of people are tweeting about how crazy the whole situation was.
Because seriously, just...wow.
Some poked fun at La La Land.
And the Miss Universe Pageant tweeted about the incident, too.
Beyoncé's Lemonade was also brought into the conversation.