No One Was More Pumped About Syracuse's Win Than Carmelo Anthony
THEY DON'T WANT US TO WIN.
Last night, Syracuse University beat the University of Virginia in the Elite 8 round of the 2016 NCAA Men's Basketball Tournament. The final score was 68-62.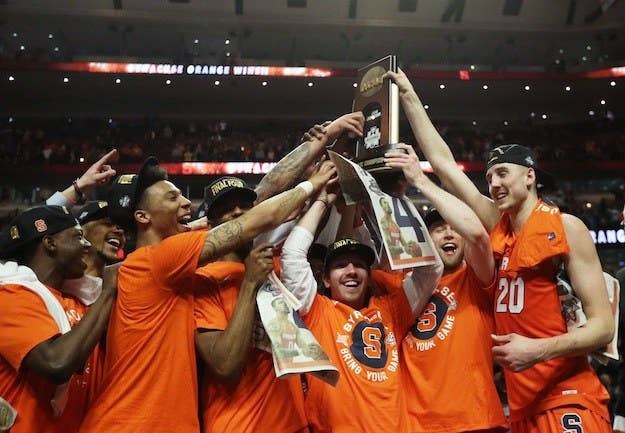 Same, Jimmy B. Same.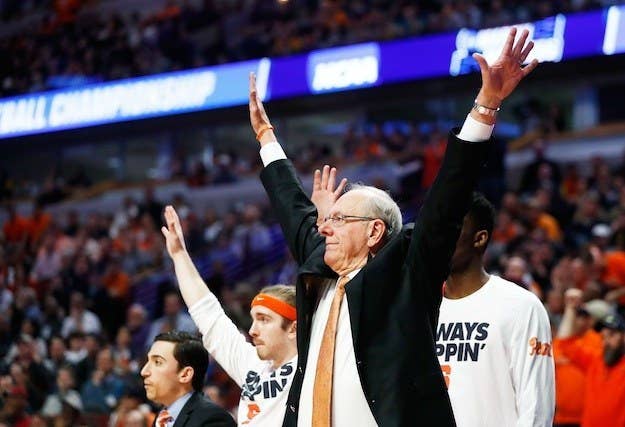 One of the Syracuse Orange's biggest fans happens to be Carmelo Anthony, who plays on the New York Knicks and is a former player for the Syracuse men's basketball team.
Anthony's got some pretty strong Orange roots 'cause he helped lead his team to winning Syracuse's only NCAA Championship title in 2003.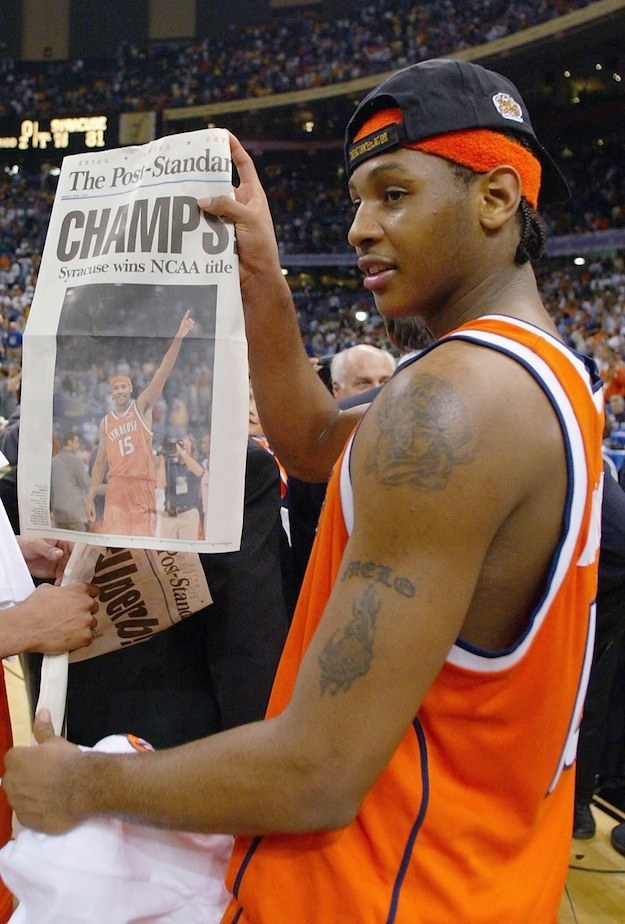 He's been incredibly supportive throughout the whole tournament. So on Friday night when Syracuse made it into the Elite 8 by beating Gonzaga 63-60...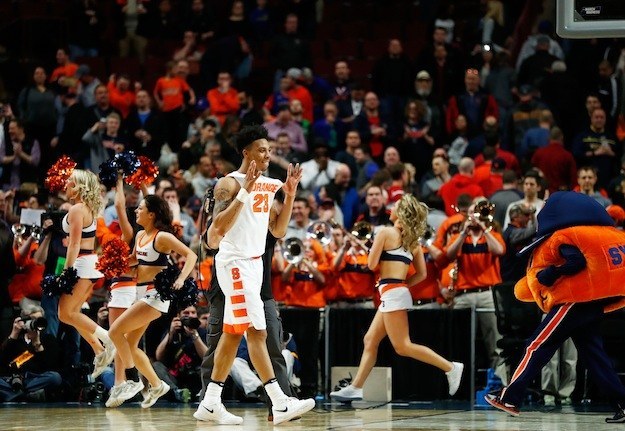 ...Lala uploaded this Snapchat video of her husband channeling his inner-DJ Khaled.
Two days later, Anthony dressed in his Sunday best to cheer on his team.