And now, even bookstores are getting involved and playing a pretty significant role as PokéStops or Gyms in the game.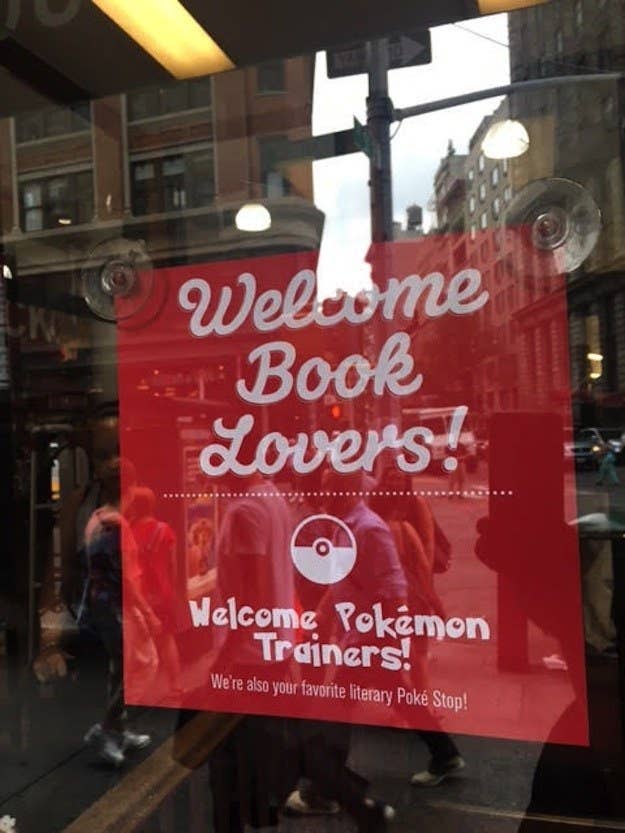 Some are even dropping Lure Modules to attract more players.
The Strand is a bookstore that's also a PokéStop in New York City, and according to the store, they're a hot spot for Bulbasaurs.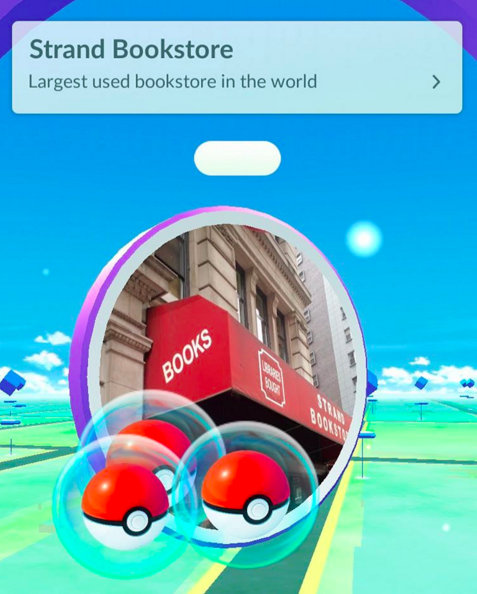 "For people who aren't avid readers or buy their books online, I think you might actually notice the bookstore that you've passed by quite a bit," Whitney Hu, the store's communications director — and a big Pokémon Go fan herself — told BuzzFeed.
Hu went on to explain how Pokémon Go players are influenced to buy books while they're catching Pokémon as well.
"We've seen a few people linger outside but mostly people are using Pokémon Go as an excuse to come to the store. It's a fun experience to catch Pokémon within the stacks, but for any book lover that's also a Pokémon trainer, the hardest thing to resist are books. So quite a few people are catching Pokémon and picking up a new read."
Pokémon aren't only showing up in bookstores — they're also being found in libraries across the country, too!
While there are ~some skeptics~ who don't love the whole ordeal...
...most book lovers are enjoying the connection between Pokémon Go and the literary world.
So go forth, trainers — gotta read 'em all!