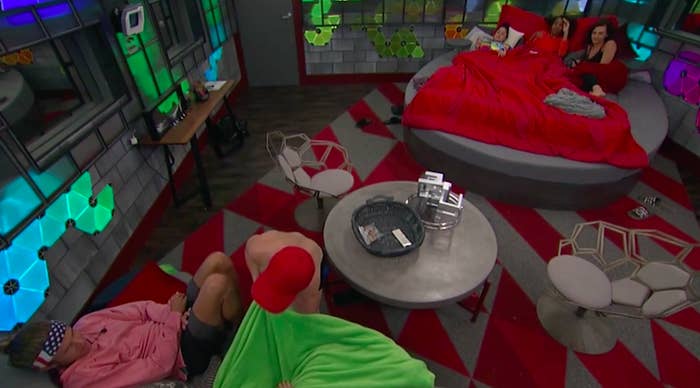 Fans of Big Brother Season 20 are demanding that CBS take action after a livestream showed cast member JC Mounduix trying to place an ice cream scooper on the genitals of the other housemates.
Footage of the incident obtained by TMZ shows five other cast members lying in their beds and pretending to be asleep when Mounduix walks into the room holding an ice cream scooper and laughs. Mounduix lifts a blanket that's covering cast member Kaycee Clark and tries to place the ice cream scooper underneath, causing her to scream.
"Open up your vagina," he tells Clark.
"No," she responds.
He also tries to place the ice cream scooper underneath Kaitlyn Herman's blanket, and she says, "No, don't put it on my vag."
In the video, Tyler Crispen, another cast member in the room, covers his genitals as Mounduix walks by him.
Later in the same video, Crispen is getting a massage as Mounduix gropes Crispen's genitals over his pants.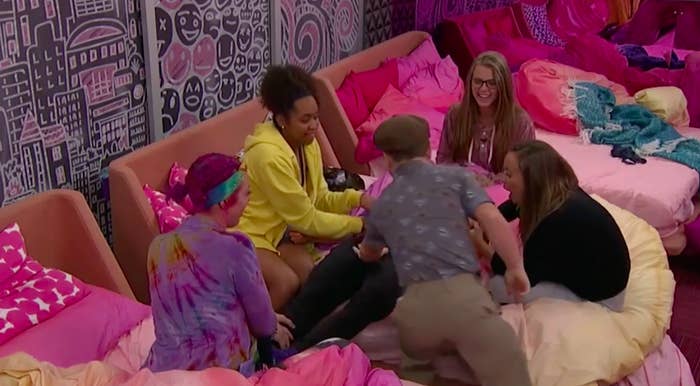 People criticized the show's production members on Twitter for not stepping in, and they said that Mounduix should be removed from the house.

A representative for CBS told BuzzFeed News in a statement that producers have addressed the issue and warned "those involved...about their inappropriate behavior and offensive comments."
"Big Brother is a reality show about watching a group of people who have no privacy 24/7 and capturing every unfiltered moment and conversation in their lives," the statement said. "At times, the houseguests reveal prejudices and exhibit behavior that we do not condone. The producers have addressed two such incidents that were seen recently on the 24/7 online feed. In both cases, those involved have been warned about their inappropriate behavior and offensive comments, as well as future consequences. These events will not be part of any future Big Brother broadcast on CBS."