Beyoncé Knowles is no stranger to the Black Lives Matter movement.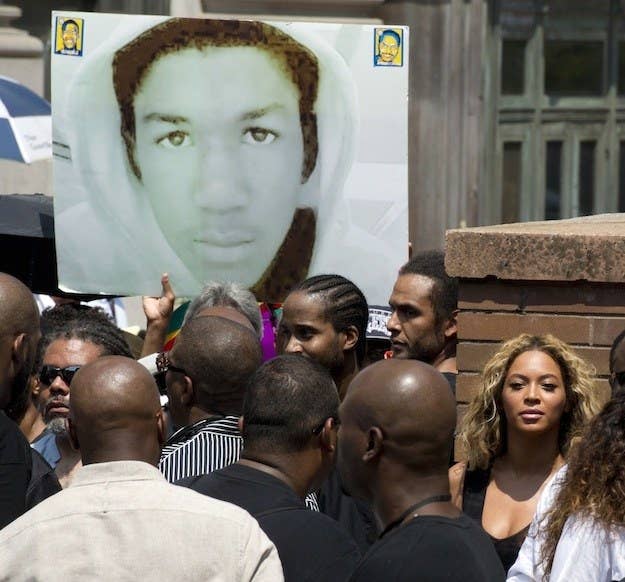 After Alton Sterling of Baton Rouge, Louisiana was fatally shot by police on Tuesday and Philando Castile was shot and killed by police at a traffic stop in St. Paul, Minnesota on Wednesday, many celebrities began speaking out on social media.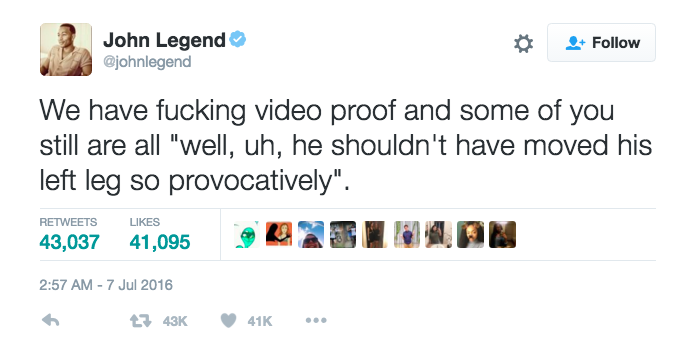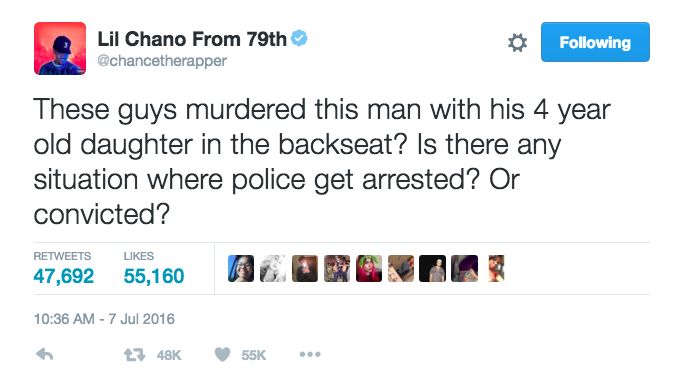 And now, Beyoncé has joined them.
This afternoon, Bey posted this message on her Instagram account with instructions to head over to her website and, "Turn our anger into action."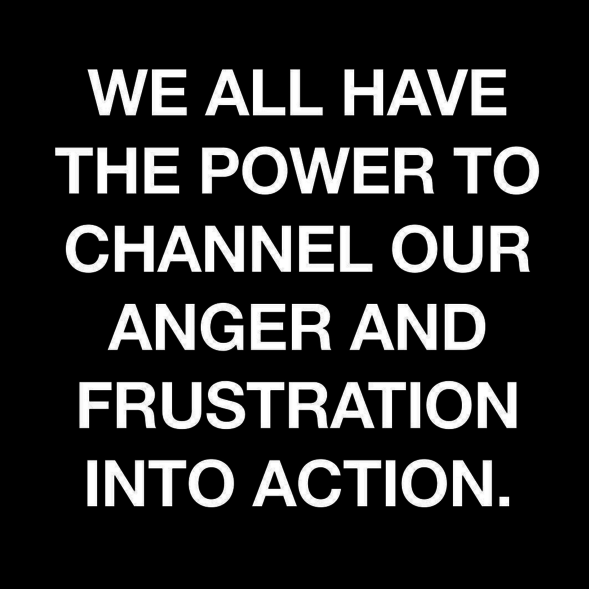 And here's the full statement transcribed:
We are sick and tired of the killings of young men and women in our communities.

It is up to us to take a stand and demand that they 'stop killing us.'

We don't need sympathy. We need everyone to respect our lives.

We're going to stand up as a community and fight against anyone who believes that murder or any violent action by those who are sworn to protect us should consistently go unpunished.

These robberies of lives make us feel helpless and hopeless but we have to believe that we are fighting for the rights of the next generation, for the next young men and women who believe in God.

This is a human fight. No matter your race, gender, or sexual orientation. This is a fight for anyone who feels marginalized, who is struggling for freedom and human rights.

This is not a plea to all police officers but toward any human being who fails to value life. The war on people of color and all minorities needs to be over.

Fear is not an excuse. Hate will not win.

We all have the power to channel our anger and frustration into action. We must use our voices to contact the politicians and legislators in our districts and demand social and judicial changes.

While we pray for the families of Alton Sterling and Philando Castile, we will also pray for an end to this plague of injustice in our communities.

Click in to contact the politicians and legislators in your area. Your voice will be heart.

-Beyoncé
She also provided ways for people to get in touch with their Congress representatives, as well as contact information for the Louisiana and Minnesota state legislatures to specifically protest the deaths of Alton Sterling and Philando Castile.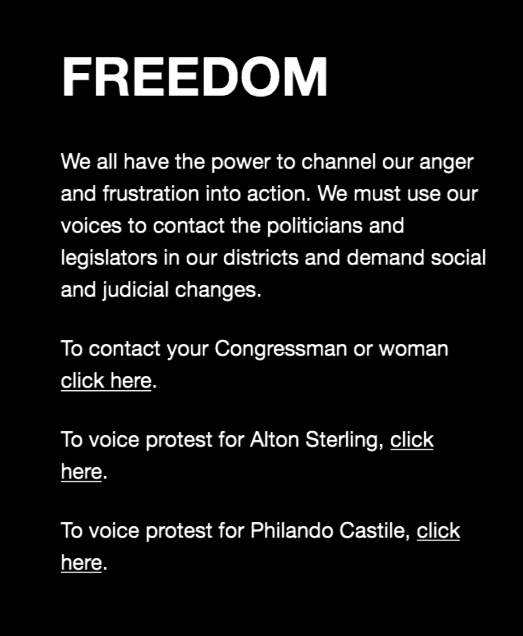 And while performing on her Formation World Tour tonight in Glasgow, Scotland, Beyoncé apparently paused for a moment of silence and displayed the names of individuals who have been killed by police.
After the moment of silence, Queen Bey sang "Freedom" a cappella...
...followed by Destiny's Child classic, "Survivor."
Correction: "Survivor" is a Destiny's Child song. An earlier version of this post said "Survivor" was Beyoncé's iconic single.