Hollywood Fears The Worst Of Donald Trump Is Still To Come
"We rely on freedom of the press to get away with things we get away with on the show," Samantha Bee told BuzzFeed News. "We need to do what we can to preserve those freedoms."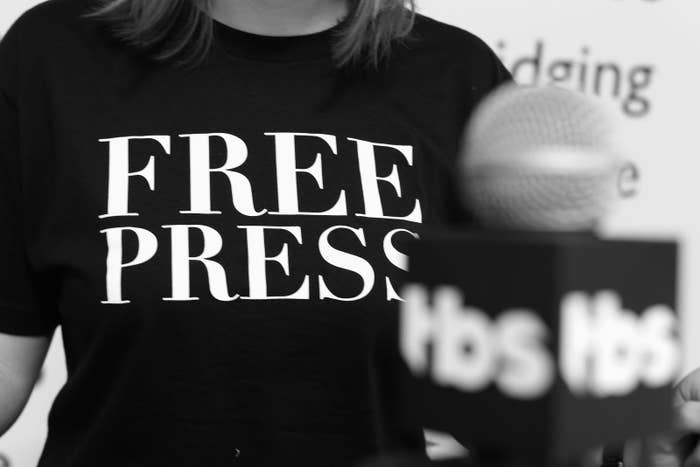 Donald Trump may have been absent from Washington, DC, on Saturday, April 29, but he was still the major topic of conversation as the city geared up to celebrate the First Amendment and the White House press corps at the White House Correspondents' Dinner. The president's name was also on the lips of those who attended Samantha Bee's Not the White House Correspondents' Dinner, a separate event put on by Bee and TBS, at DAR Constitution Hall.
Full Frontal With Samantha Bee has spent a lot of time focusing on Trump since the 2016 election; the show has become a go-to for viewers who don't approve of the president and want to laugh while watching the satirical host roast him. Not the White House Correspondents' Dinner was no different, except the special taping of Bee's late-night show took place in Washington in front of 2,600 people, and also honored the work of journalists and reporters who are members of the free press.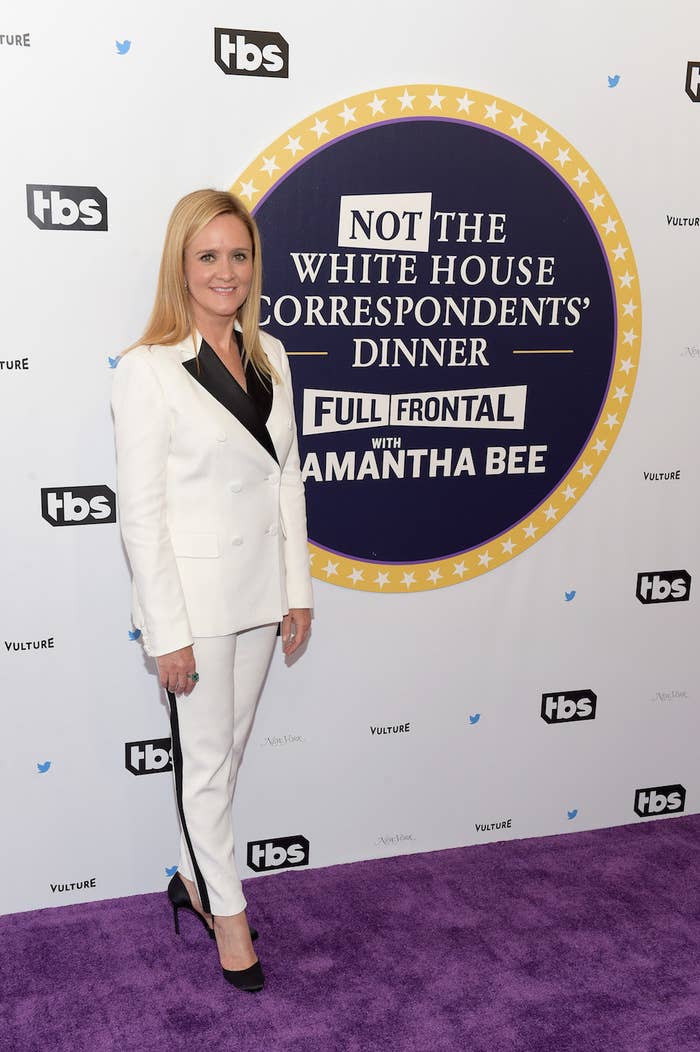 When asked if she still has the same fears and worries 100 days into President Trump's administration as she initially did when he was first elected, the late-night host chuckled and said, "Yes, of course."
Bee is specifically concerned about First Amendment rights under Trump and how the issue continues to impact the work she does, telling BuzzFeed News, "It's something I think about all the time."
"We rely on freedom of the press to get away with things we get away with on the show," she continued. "I think some of the things that we say routinely on television are on the edgier side, so we need to do what we can to preserve those freedoms."
Ashley Nicole Black, comedian, actor, and writer who works on Full Frontal, echoed the show's host when she told BuzzFeed News the purpose of Not the White House Correspondents' Dinner was to tell members of the press, "We're with you — we know that you're having a hard time," and to tell their audience, "You're not crazy" for being concerned about what a Trump presidency may continue to look like.
"I think it's even more important to use our platform when a lot of people are feeling that fear and stress, and we have those feelings also in solidarity," Black said. "A lot of people are scared right now, and we just want to share that feeling."
Trump is the first president of the United States to miss the annual tradition since Ronald Reagan, who was recovering from a gunshot wound due to an assassination attempt in 1981. Instead, Trump hosted a rally for his supporters in Harrisburg, Pennsylvania. Unlike those who attended the Pennsylvania rally, members of Hollywood who made the decision to show up at Bee's event unanimously agreed with her: Freedom of speech is more important than ever, and Donald Trump still poses the same threats he did 100-plus days ago.
"We rely on freedom of the press to get away with things we get away with on the show."
Franchesca Ramsey, a comedian who worked on Decoded for MTV and The Nightly Show With Larry Wilmore, said she's still "terrified" after Trump's first 100 days in office.
"Every single time you think that he's done something that can't be topped, he does or says something else," she said. "It just keeps getting worse. But at the same time, I am very much excited and optimistic by the way that people are responding and are holding him accountable."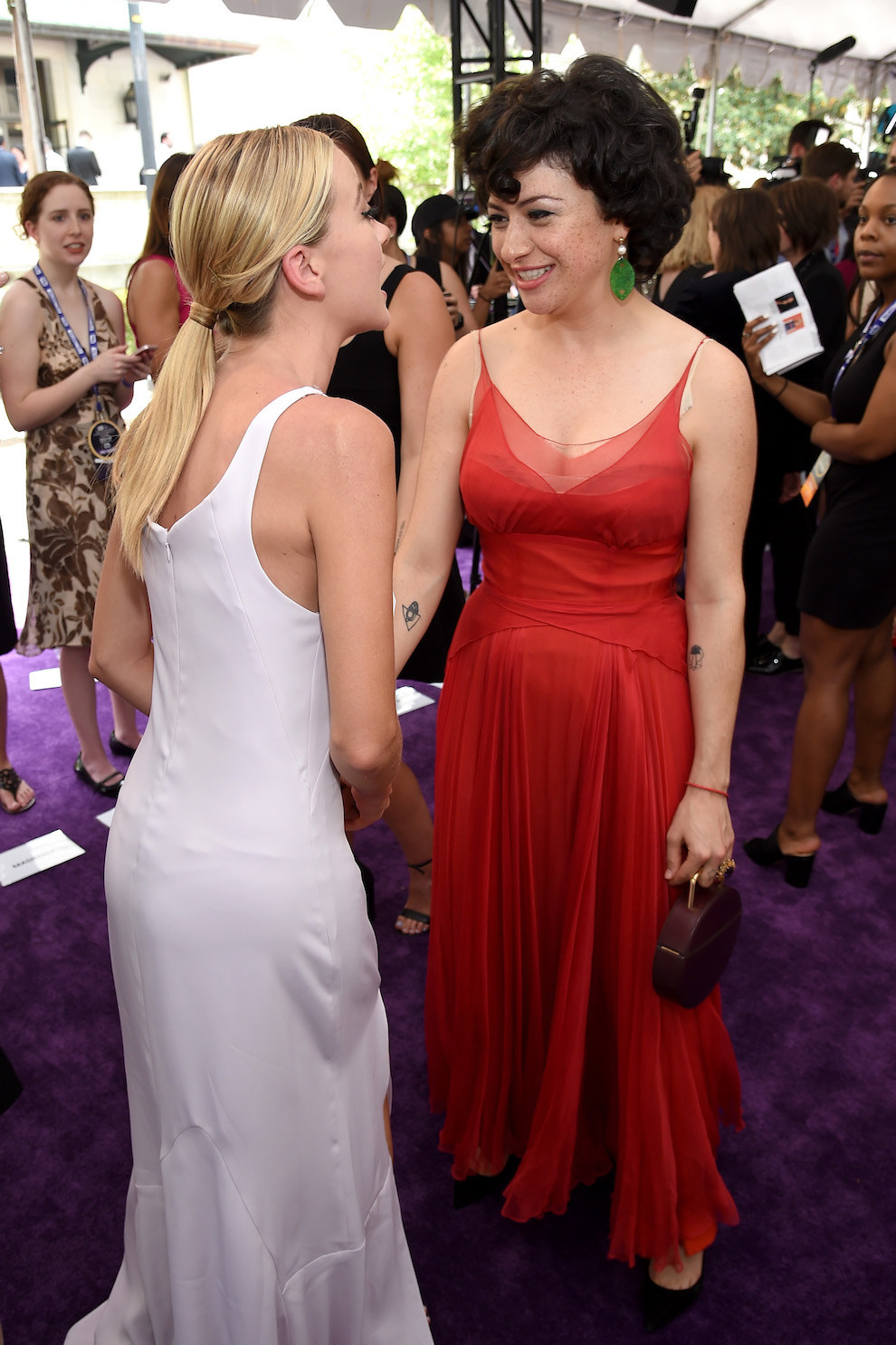 Ramsey is currently working on a pilot for her own Comedy Central late-night show, where she'll be the host and executive producer. On the red carpet for Not the White House Correspondents' Dinner, Ramsey said she isn't worried about any possible threats Trump poses to the First Amendment because she knows she's using her "platform responsibly."
"I think to live in fear and to keep yourself, or police yourself, from doing certain things because of the possibility of what might happen just lets him win again," she said. "I think you just kind of have to keep doing the work."
Despite her pessimism about the president himself, the comedian said she has confidence in the American people and wants to encourage people to remember the importance of the upcoming midterm elections.
"It's great to see people getting excited about politics and realizing their voice matters," she said. "We can definitely make an impact in 2018."
Meredith Hagner, who plays Portia in TBS's Search Party, fits into this category of people who are more politically aware than they had been before the results of the 2016 election. "For me, I think it's important just to make work that reflect the things you want to see in the world," Hagner said. "It's at least awakened me. I'm awake to the ACLU, Planned Parenthood, all these things that we need to be supporting more."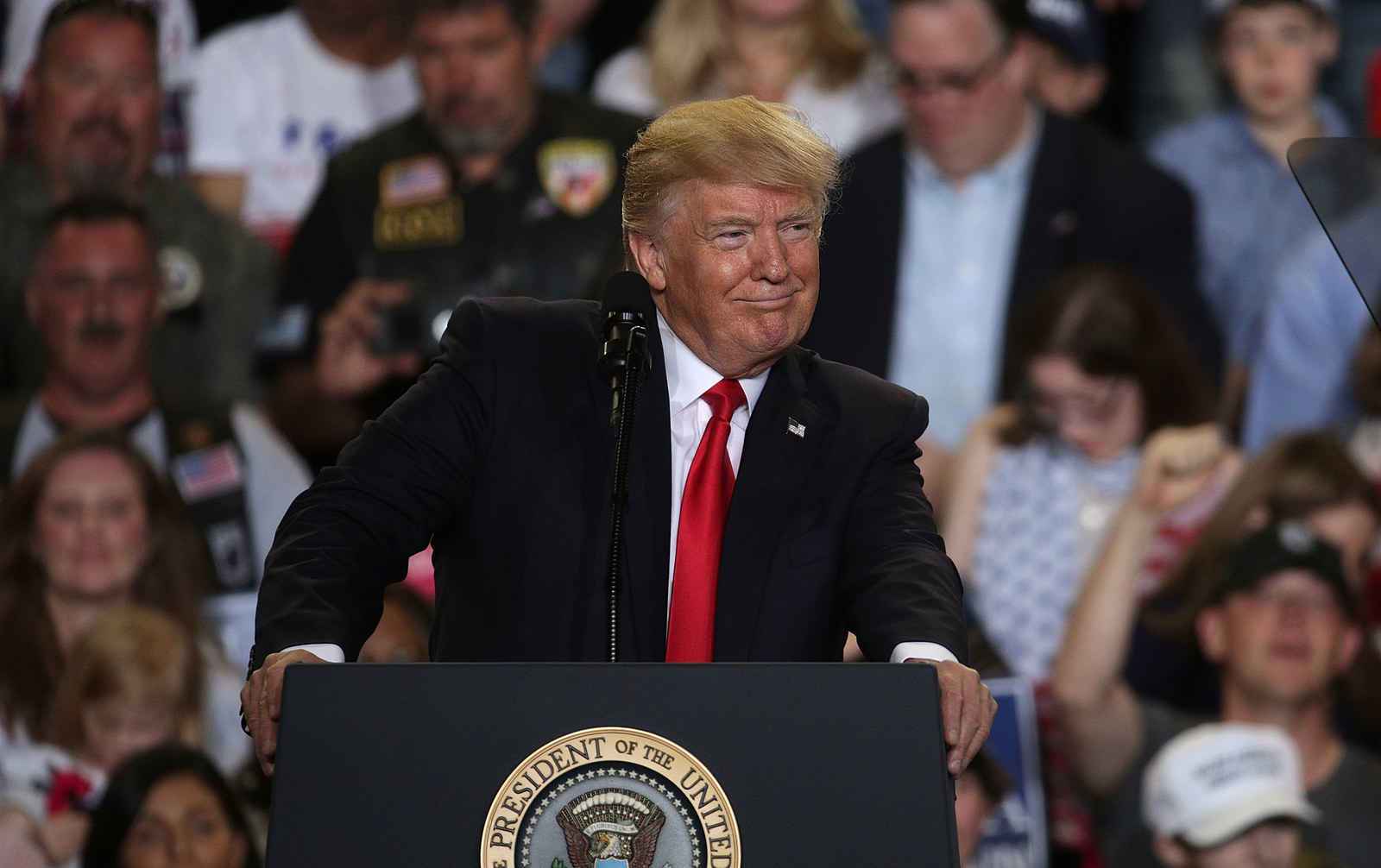 The actor explained she's in a unique position because she works in an industry that largely exists in New York and Los Angeles, but grew up in the South. She has a lot of family members who live in West Virginia and North Carolina who "don't align with the same political views" as her. This, she says, helps provide her with a different perspective.
"I still don't think they're bad people; they're my family and I love them," Hagner said. "Just because someone has one belief that doesn't line up with yours doesn't mean they're bad."
Hagner noted that the current political climate has also given us "a lot of satire and anti-Trump" content that we otherwise wouldn't have that are "hilarious and important." "People from all different beliefs make you laugh," she said.
Alia Shawkat, best known for her roles in Search Party and Arrested Development, also said that Donald Trump's election as president has shaped the kind of art and entertainment she wants to create.
"It's very overwhelming because all of a sudden all these ideas I had, I'm like, 'Fuck those, I gotta do something like [Not the White House Correspondents' Dinner], something about what I'm feeling!'" she said.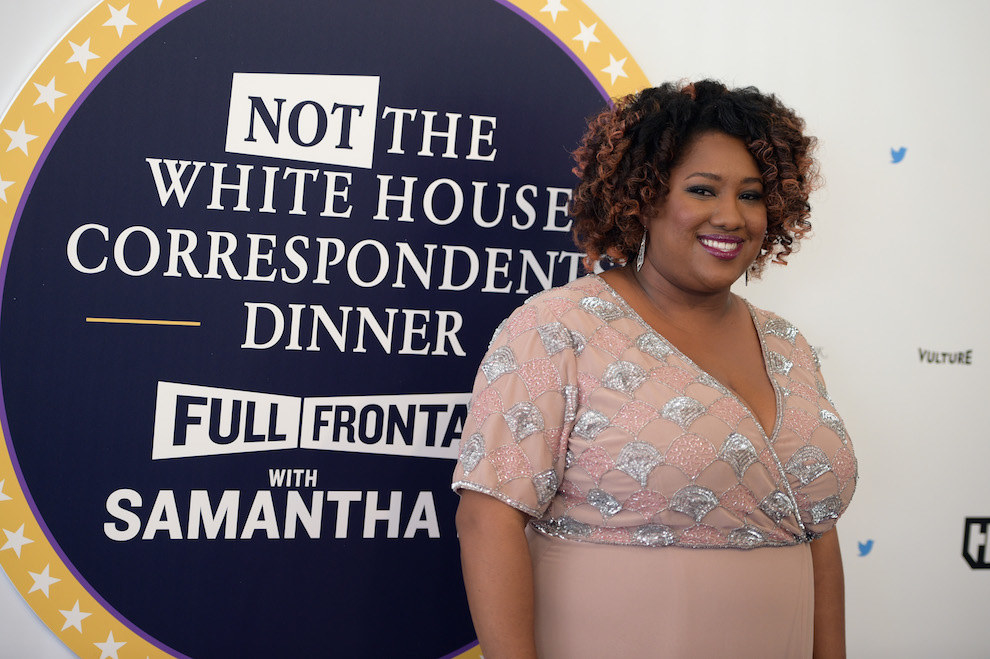 "It should be affecting every artist, otherwise you're not an artist. Just that in whatever specific way, whether it's like broadly political or specific or not, it's about showing that there's a separation beginning. How do we decide to react out of that? Do we get closer, or do we fall apart?"
The actor has been unashamedly vocal about her disapproval of the Trump administration. She took the stage to present at the 2017 SAG Awards, Shawkat said the Arabic phrase "As-salamu alaykum," which means "Peace be with you." This was a response to Donald Trump's proposed immigration ban back in January. She also wrote, "No ban, no wall, love 4 all!" on the SAG Awards' backstage wall. And on the red carpet for Not the White House Correspondents' Dinner, Shawkat even noted that she doesn't like "to say his name."
Regardless of whether Shawkat will utter Donald Trump's name or not, she's made it clear that she won't back down to his administration.
"I'm still a voice. And mine isn't any more powerful than anybody else's, especially more powerful than his."
"I think I've felt, for the first time at least, the background and family I come from, I'm a woman, I'm bisexual, and all of these things are being challenged now, and I feel like I actually do want to speak about it," she said. "Because whether you guys are recording me because I'm on a TV show, or whether people recognize me or not, I'm still a voice. And mine isn't any more powerful than anybody else's, especially more powerful than his."
All of the actors, comedians, writers, and celebrities who were at Samantha Bee's Not the White House Correspondents' Dinner didn't just share the same Saturday night plans — they also shared the same logic: 100 days of Donald Trump was enough to continue feeling afraid, but not afraid enough to let their voices be silenced.