WHERE WOULD YOU MOST LIKE TO LIVE?

WHAT'S YOUR TOP PRIORITY?

SPENDING TIME WITH MY LOVED ONES

PLOTTING MY ENEMY'S DEATH

LEARNING WHAT I CAN FROM MY ELDERS

PROTECTING THE WORLD'S OCEANS

AMASSING WEALTH AND RICHES

WHAT'S YOUR FAVOURITE COLOUR?

ALL COLOURS! I LOVE RAINBOWS!

SEE THE LIGHT FADE FROM MY ENEMY'S EYES

I WOULD NEVER CONDONE VIOLENCE

YOU ARE MOST LIKELY TO FIND ME...

THE WORST THING I CAN LOSE IS...

THE MOST VALUABLE THING I POSSESS IS...

PHOTOGRAPHS OF FRIENDS AND FAMILY

NO MATERIAL OBJECT IS MORE IMPORTANT THAT SENSE OF SELF

I WOULD DESCRIBE THE SEA AS...

THE PERFECT PLACE FOR ROMANCE

A TROVE OF BURIED TREASURE

UNDER THREAT FROM HUMANITY

A GIFT I WILL LEAVE MY CHILDREN

AS BOUNDLESS AS THE GODDESS IS DIVINE

WHEN CHOOSING AN OUTFIT I CONSIDER...

WHETHER I'LL BE WARM ENOUGH

WHETHER OR NOT OTHERS WILL APPROVE

HOW EASY IT'LL BE TO REMOVE BLOODSTAINS

IF MY SOULMATE WILL FIND ME ATTRACTIVE

WHETHER MY MUSCLES WILL FIT

HOW WELL I'LL BE CAMOUFLAGED

MY HAPPY ENDING WOULD BE...

GETTING MARRIED TO THE LOVE OF MY LIFE

RAISING AN ARMY OF PEOPLE JUST LIKE ME

SEEING PEOPLE AROUND ME SUCCEED
Which Tidal Kiss Trilogy Pod Do You Belong With?
You're one of Atargatis' Kindred. Tidally Kissed and blessed with immortality and a cute facial scale mask to boot, you're one with the sea and destined for a life walking the shores hand in hand with your soulmate. You cry diamonds, which flow from your great depth of character and are a great lover of tradition and celebrating your devoutness to your Goddess. You lead the crowd, uniting people in spite of their differences and seeing past what divides. You are under the power which most reveres humanity, and are blessed with magical abilities seen in no other Kindred. Because of your determination and strength victory is never far from your grasp as you bask in the glistening splendour of the Occulta Mirum.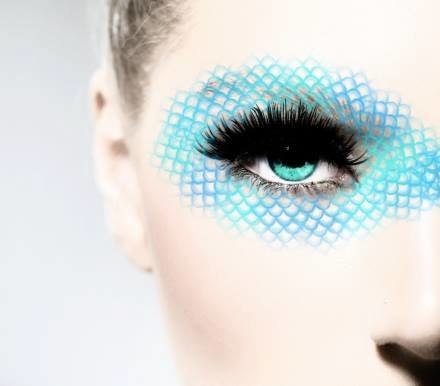 You are dark like a raging storm under the wrath of Poseidon. Your temper is as unpredictable as a cyclone and your heart as black as the depths of the ocean. You are addicted to the dark, but your strength and power can be used for other means, for good, if you can choose the light that is. A strong distaste for humans and a bloodlust unrivalled drives you, keeping you alive in the dangerous waters of Cryptopolis. You eyes are black and spark through with lightning. Your scales are charred and you enjoy spending your time raving in the deep, partaking in a little lionfish venom now and again. When it comes down to it, you are probably the most dangerous predator in the ocean, but must be careful as you walk a slim line between ultimate power and self-destruction.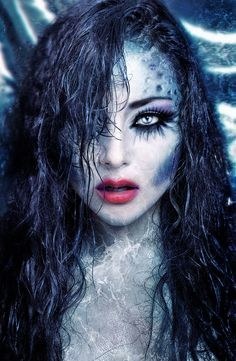 You are one of Mizuchi's own, residing in the depths of the origami like structure of the Yonaguni Pyramid in Japan. You defy gender roles in a strict and diligent society and harness your inner samurai as you meld in with shadow like nobody else can. With your Koi Carp tail and strong sense of right and wrong, you believe in legacy and bending traditions without breaking them. The most important thing to you is what you leave behind to those who will take over in your wake. You possess wicked skills with a Katana as well as a secret love for gardening.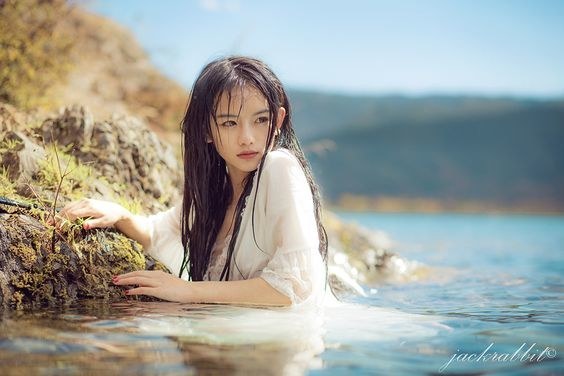 You are one with Kanaloa and reside wherever the current takes you. You are a pacifist and work tirelessly keeping the ocean's safe and clean. You reflect the life within as your body takes on a myriad of fabulous and colourful traits such as flowing hair and an intricate tailfin. You enjoy the company of the opposite sex, but merely for pleasure, not companionship as no-one can replace the love you have for your sisters and fellow Kindred. You are a big softy, who believes in peace, relaxation, self-healing and meditation as the way to live a fulfilling and beautiful life beneath the waves, which you will protect with all your heart and Kindred Soul, unless of course you have to fight that is.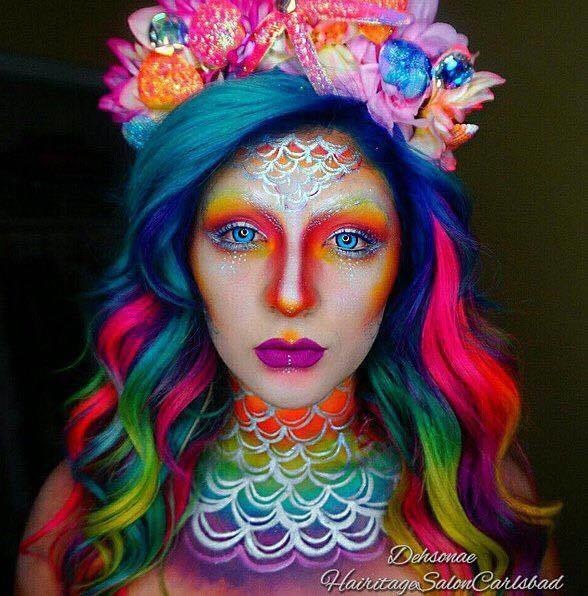 You are one of Sedna's chosen warriors. You work tirelessly to maintain the ice in the arctic, fighting off fire demons with your epic strength and steely resolve. You are a fiesty individual who won't back down from a fight and who has the grit to survive living in one of the most desolate places on earth. The cold doesn't bother you, and you look down on those who appear weaker, but can often underestimate their character. Living surrounded by towering Ice turrets in the Gelida Silentium, you frequent the narwhal stables as well as enjoying a good tussle between friends at the local Colosseum.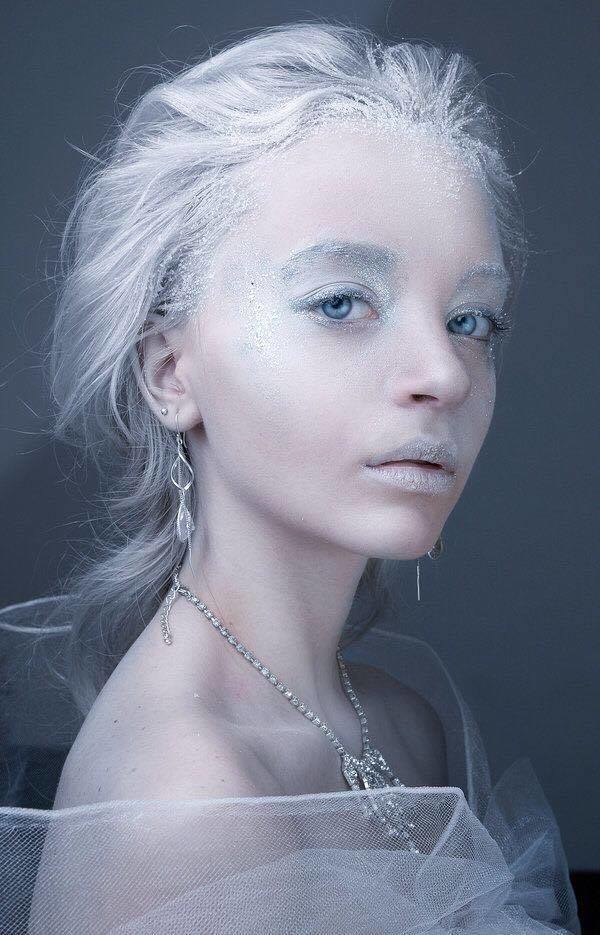 You are chosen by Lir for your brute strength and masculine ways, gifted with the love of a Kelpie which is all that you ever need. You're a great lover of all things scottish, including bagpipes, seamead, kilts and the High Tide Games. You love your muscles, and work on building them almost every day while examining your Tattoos from lir in your room at the Burn Kildrummy. You are as wild as the red hair which falls from your head and grows from your face, and as great as any demon which crawls out of the depths of the lochs which you protect.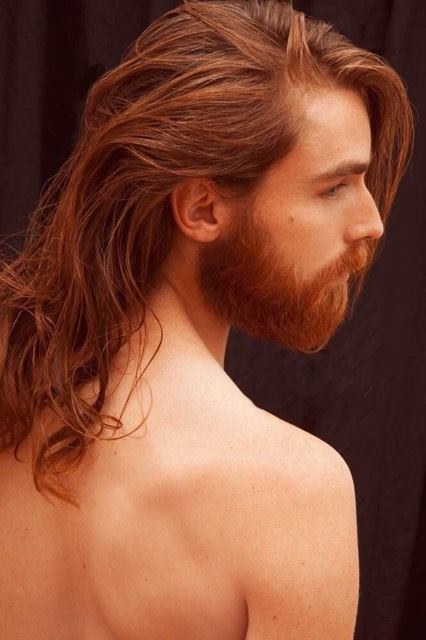 You got:

THE WATER NYMPHS
You are one of Neptune's lucky Kindred, who are sparkling from head to toe in precious stones. You are a noble, wealthy Kindred with almost unlimited resources and a fantastic military who work constantly to keep Venice from sinking and the canals safe from demons before returning back to your underwater base, The Temple of Neptune, in the Baiae Ruins. You answer to Queen Isabella, a fierce and shallow ruler who will fight any caused deemed noble... for a price. You enjoy the best of the best, including food, wine , cars and company, and aren't above getting your hands dirty with local criminals to get there. Money is power... and Water Nymphs love power more than anything.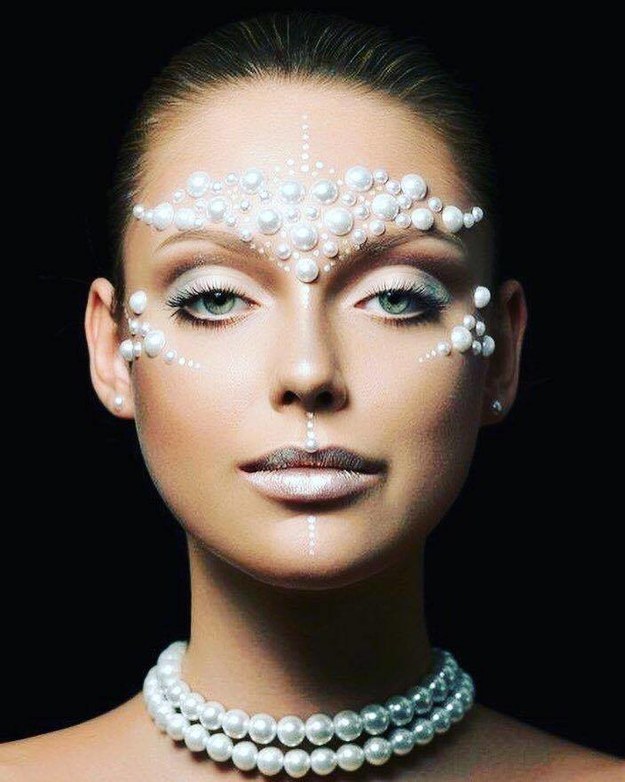 Deep in the heart of Cape Point is where you, chosen Kindred of Goddess Ava, reside. You're devout to her cause, and overjoyed to bask in her glory. You are immersed in one of the most diverse biomes on earth, and sport animal print on your scales which captures the very heart of the place you call home. Your faith drives you, making you fight longer, harder and stronger against the demons that threaten Cape Town and the coasts of Africa. You believe in purity, diligence and take a hard line when it comes to your faith, not letting anyone tell you you're wrong. You have a divine gift for foresight, as well as harnessing your gifts into mastering technology beneath the waves. You enjoy the comfort of underwater lighting thanks to gabriel, and bow down readily before Akachi, your divine Chieftain.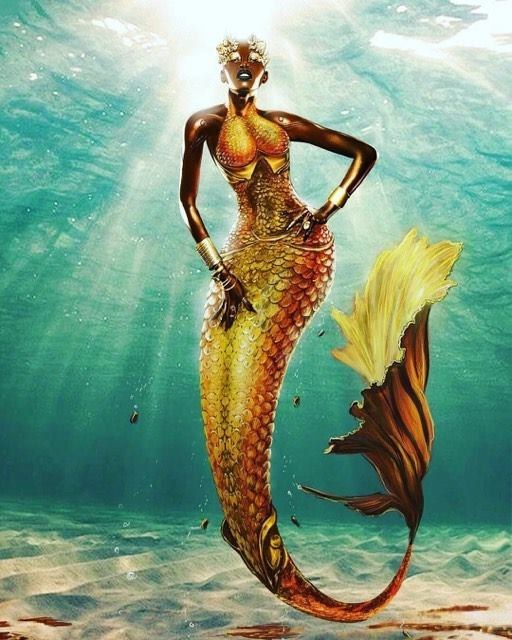 This post was created by a member of BuzzFeed Community, where anyone can post awesome lists and creations.
Learn more
or
post your buzz!